Studying Music Therapy as an international student: "Do it; be bold!"
Over one summer, Merle Nienhaus learned Dutch in 6 weeks, so she could begin studying the ArtEZ Bachelor of Music Therapy after the summer vacation. Last summer, the German native graduated, fluent in Dutch, from the course, leaving the conservatory on a bittersweet note: "From Day 1, it was like a warm bath, just so comfortable," she says.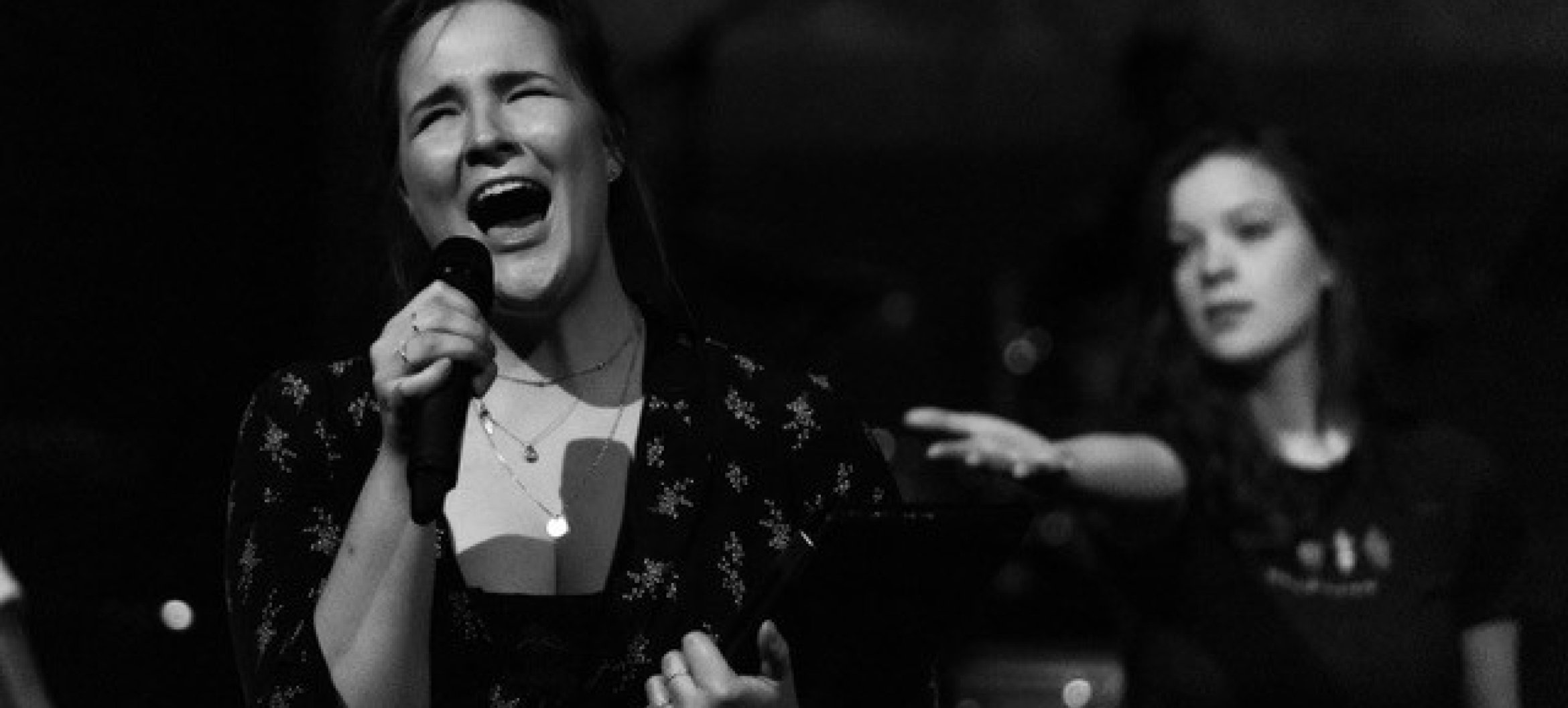 Even while we were planning the interview, it was clear how well Merle has mastered the Dutch language. In an e-mail, she included typical Dutch adverbs in her sentences. "I'm proud that I can speak the language so well. It was hard work when I enrolled in the course. At the Open Day, I immediately felt like this was the place I wanted to study, just from the atmosphere alone. The only thing was that I couldn't understand anyone. So that summer, I took a six-week intensive language course in Münster. It was an intense time, but it gave me results: I mastered the language and was able to begin the course."
If you really want to do something, no language will keep you from doing it"
The first few weeks of the course were a bit exhausting for Merle, who was juggling a new field of study, a new country and spending all day speaking and listening in a new language. Still, she says, "I would love to tell any prospective foreign students: just go for it! If you really want to do something, no language in the world can keep you from that goal. The programme welcomes you with open arms and will empower you. After four years, I have become a different person, yet I am still myself. As a person, I am someone often concerned about the needs of others. During this course, I learned to listen to myself and my needs. From being an insecure girl who didn't appreciate her own qualities, I have grown into someone who knows what she wants and has found her place."


Finding her own path
"'Listen to where you hear singing and you'll know where Merle is'," my grandparents used to say. Sometimes when people hear me sing, they don't understand why I didn't choose a career on the stage. I have always sung and enjoyed performing, but now I can help others do what I do best, and I get much more satisfaction from that. Actually, my German voice teacher also studied at the ArtEZ Conservatory in Enschede and advised me to look into the school. Upon doing so, I immediately felt that this could be my new home."
I was accustomed to a more rigid assessment system"
Throughout the course, Merle encountered several cultural differences, but as far as her fellow students were concerned, it was only ever in a positive sense. "I always felt very welcome. Everyone here is so open-hearted. I had to learn how to let go of always demanding such a high level academically from myself. I was used to a stricter grading system in Germany. My classmates noticed that I struggled with a high-achieving mindset and took me under their wings. Being around them, I learned to focus on what is actually important to me and let go of the focus on my marks: now I find it more important simply to be a good therapist. And at times when I still feel uncertain, I check in with others about my doubts. I really enjoyed the nice atmosphere, and the fellow students' and teachers' involvement in my education."
Beautiful experience

Merle's mentor and teachers are people with a lot of professional experience. "Of course, you expect that when you go to study at the conservatory, but I didn't think I would grow so much in my piano, voice and guitar skills on top of my therapeutic skills." Merle now uses those strengths to keenly sense her clients' needs in her profession. "As a singer I can sense what the audience would like to hear; as a therapist I can also sense that in my clients. My thesis is about the effect of music therapy on reducing restlessness and agitation in elderly people with dementia, a target group I enjoy working with. The most beautiful experience I had was being able to teach a jittery woman who kept shrieking a devotional hymn to Mary to sit down and learn to relax by singing and breathing with me."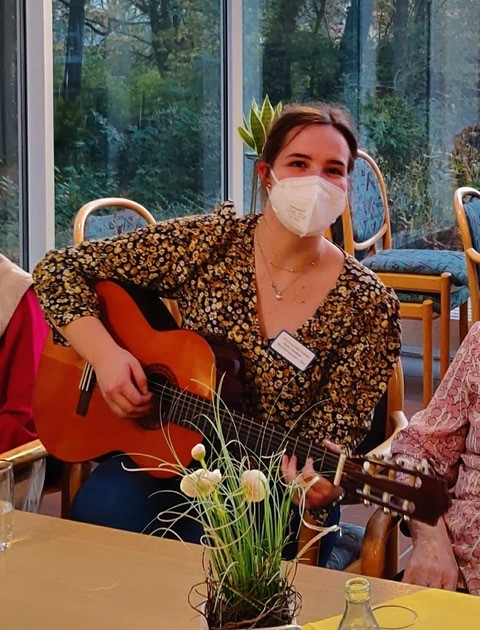 Thanks to ArtEZ, Merle is now entering the professional field as a music therapist she could not have become in Germany. "The programme educates you in a comprehensive way, with influences and inspiration from many different perspectives. You get a lot of freedom in how you want to develop yourself, with lots of support from the teachers and the course's professional connections in the field.
In addition, I can showcase the merit of my profession concretely thanks to the evidence-based work we did in the course, in which I learned to justify my working method through research and its results. They were not always the easiest subjects, but because music therapy is still not always broadly accepted or well-appreciated, I find it important that I can back up my work well."
After graduation, Merle will look for a workplace where she can continue to grow. "Personal development is never static. I want to keep learning!" She had already been to the Open Day at ArtEZ Enschede on 19 Nov 2022 to look into a follow-up study course for herself: the master's programme in Music Therapy.
More information about the course
Follow Merle