ArtEZ has instutes and departments in Arnhem, Enschede en Zwolle. The Executive Board and the centralised services are located in Arnhem.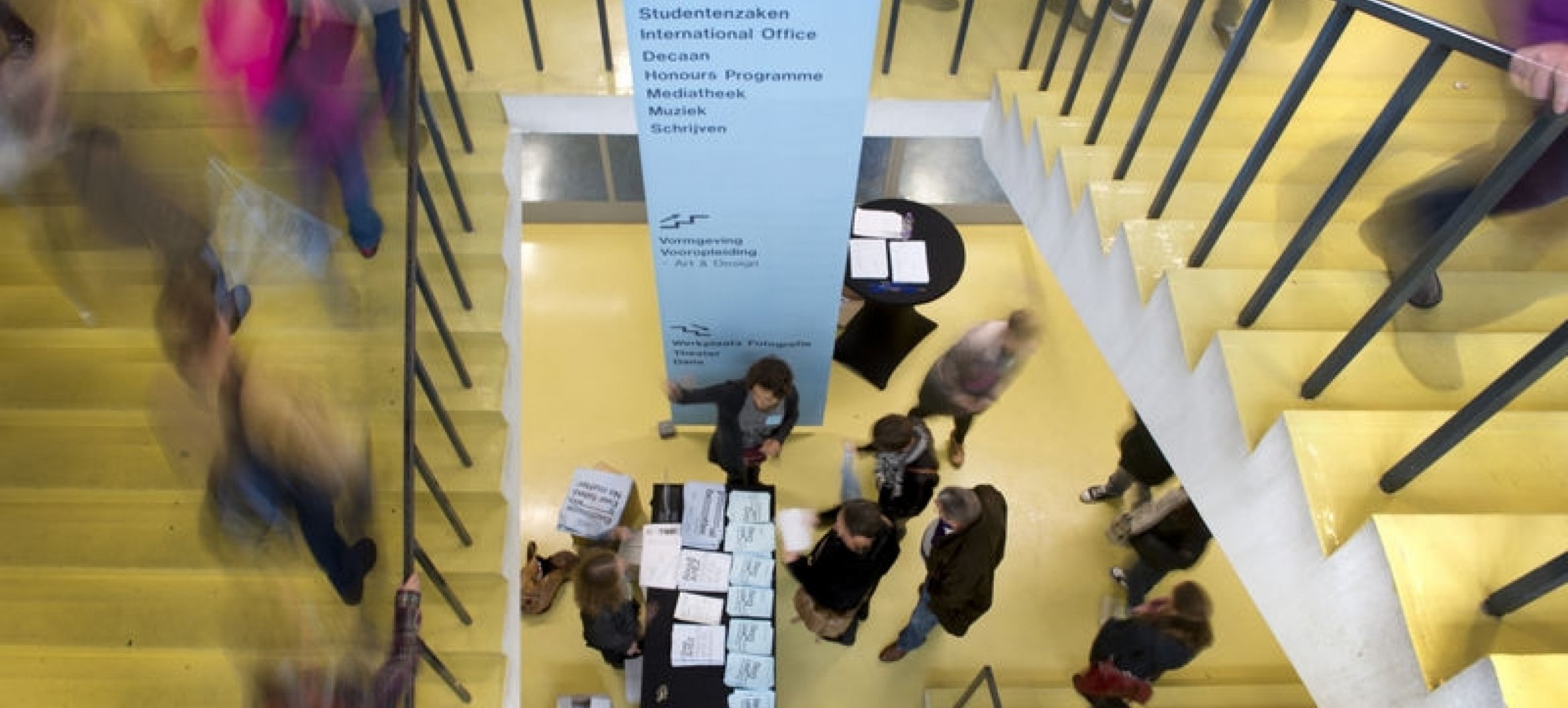 Student affairs
The Student Affairs Department will help you with anything you may need to organise your studies and advises you on registration and enrolment, visas and insurance.
Student Affairs Department
The Student Affairs Department consists of the Student Administration and the student counsellors.
Studying abroad
We help you with:
application procedures and visa procedures
practical information about arrival and stay in the Netherlands such as housing, insurances, money matters and student facilities
exchange programme:
If you are an incoming exchange student: we can advise on the documents you need to provide and the way to fill them out, i.e. Learning Agreement, Grant Agreement.
If you are a regular international student: Erasmus+ student exchange (partner schools, Erasmus+ grants, application procedures etc.).
study and internships outside the European Union
For specific questions regarding programmes and admissions, please contact the Education Office of the programme. You will find the contact details in the course information.
Contact
Press info
Are you a journalist and do you have specific questions about ArtEZ University of the Arts? Are you looking for more in-depth information for a news item about art or art research? Do you need a nice photo for an article in which ArtEZ plays a role? We are happy to help you. More info
General
You are not a student and you want to contact us? In the drop-down menu's below you will find the contact details of our various academies. For general information call or mail us through:
+31 26 35 35 600
info@artez.nl
Contact per location
Not all buildings at ArtEZ are fully wheelchair accessible. If you would like to visit one of the locations with a wheelchair, it is wise to contact the location in question in advance.