ArtEZ Joint Business Foundation
Together with partners from business and the professional field, the ArtEZ Joint Business Foundation supports students in realising their own projects. This is a low-threshold fund from which students can request small sums in order to develop their own cultural initiatives outside of the curriculum and start learning entrepreneurship during their studies.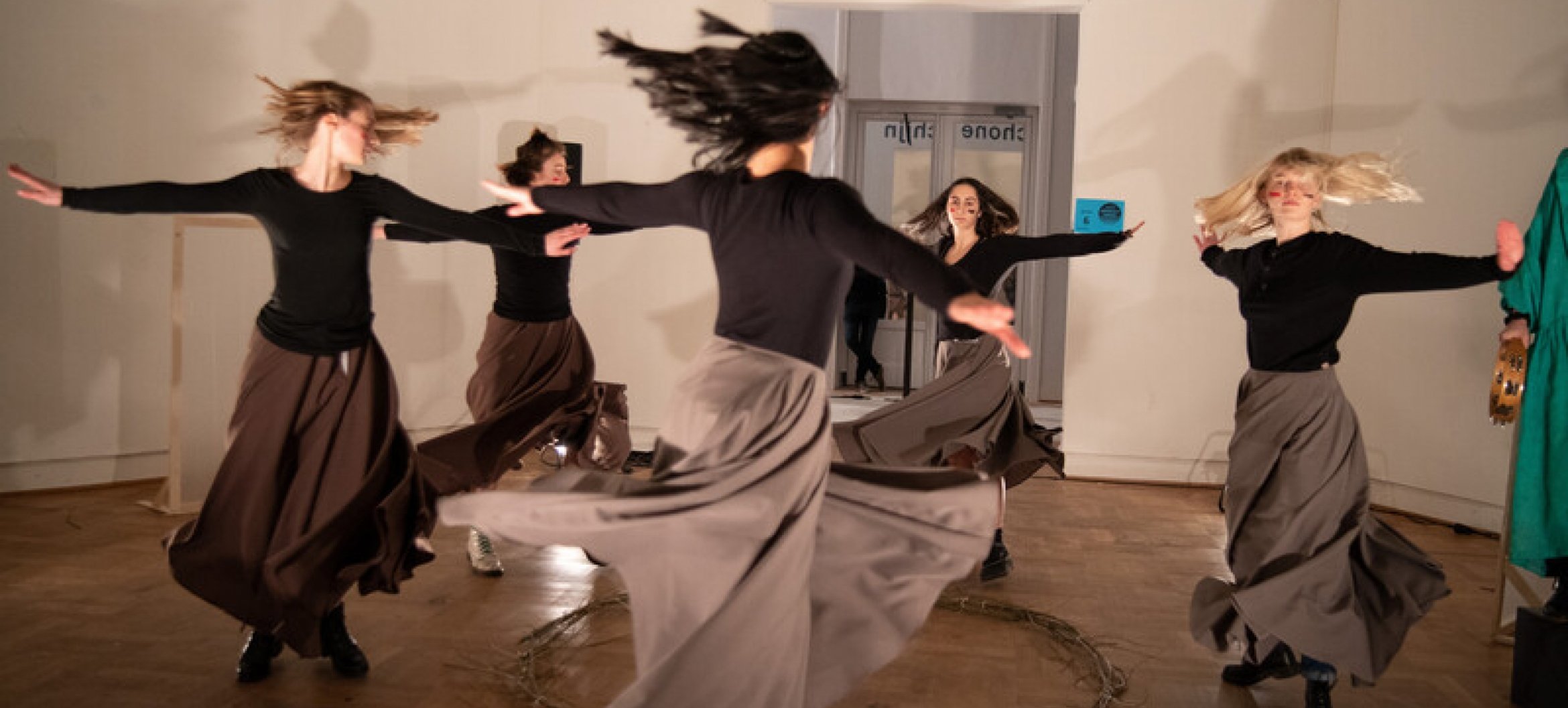 The fund is designed as a guarantee fund: students themselves make a plan in which they must also provide for income in order to cover their costs. Only if the income target is not reached will the fund pay the costs. For example, if you want to put on a production on location but the ticket sales are disappointing because of heavy rain, the fund can cover that risk.
Start or Plus Voucher
Students can request two types of education vouchers:
Start voucher: a plan with a budget on a single sheet of A4. This is used to request a guarantee amount of up to €300. You will receive an answer within two weeks. Only out-of-pocket expenses qualify for reimbursement. In return, you will be expected to post a (video/photo) report on the website or Facebook.
Plus voucher: you request a larger amount, up to €1250. For this, you must present a more comprehensive and substantiated plan, along with the accompanying budget. This plan will be evaluated by a small committee, which meets five times per year. You will also be expected to do more in return. This may be in a tangible or intangible form. The idea is that, as soon as you graduate, you give something back to the academy and/or to the student alumni community. That could be a financial donation, but it could also be a lecture, a workshop, taking on interns, providing input for improvements to the course, etc.
All the details are shown in the rules and regulations of the ArtEZ Joint Business Foundation.
Deadlines requests education vouchers:
9 October 2020
11 December 2020
26 February 2021
22 April 2021
25 June 2021
Join the Community
If you take advantage of the guarantee fund, you will automatically become part of a community; a network of students, lecturers, members of staff and alumni on the one hand and entrepreneurs, organisations and other stakeholders on the other. The community is all about sharing knowledge, expertise, experience, contacts, services and resources. The idea behind the community is that if you give something, sooner or later, you get something in return. A select group of culture-loving Arnhem entrepreneurs are already members of this community. They helped set up the ArtEZ Joint Business Foundation.
All developments and projects supported by the fund are published on the ArtEZ Joint Business Facebook Community. Would you like to become part of this community? All you have to do is register on the
ArtEZ Joint Business Facebookaccount.
Partners wanted
A university of applied sciences does not have the resources to set up a fund like this. For this reason, ArtEZ is looking for support from partners in Arnhem who are prepared to make a contribution. They can be companies, private individuals or organisations. RABObank Arnhem has pledged the first €10,000; naturally, we are looking for other partners who are willing to contribute to the ArtEZ Joint Business Foundation.
Contact
If you have questions about an application, wish to make a donation to the fund or have any other questions, please contact Jan Smeets, on 026-3535822 or jbf@artez.nl.