Asu Aksu: intuition as a critical tool
"Combining analytical thinking and intuition I charted a winding career path with seemingly mismatching milestones such as a BA in Business Management, various positions in advertising, PR and entertainment. Then I retrained as a fashion designer and created a fashion label of my own. While the parts may look inconsistent to an outsider, it all culminated in an MA in Fashion Strategy at ArtEZ University of the Arts in Arnhem."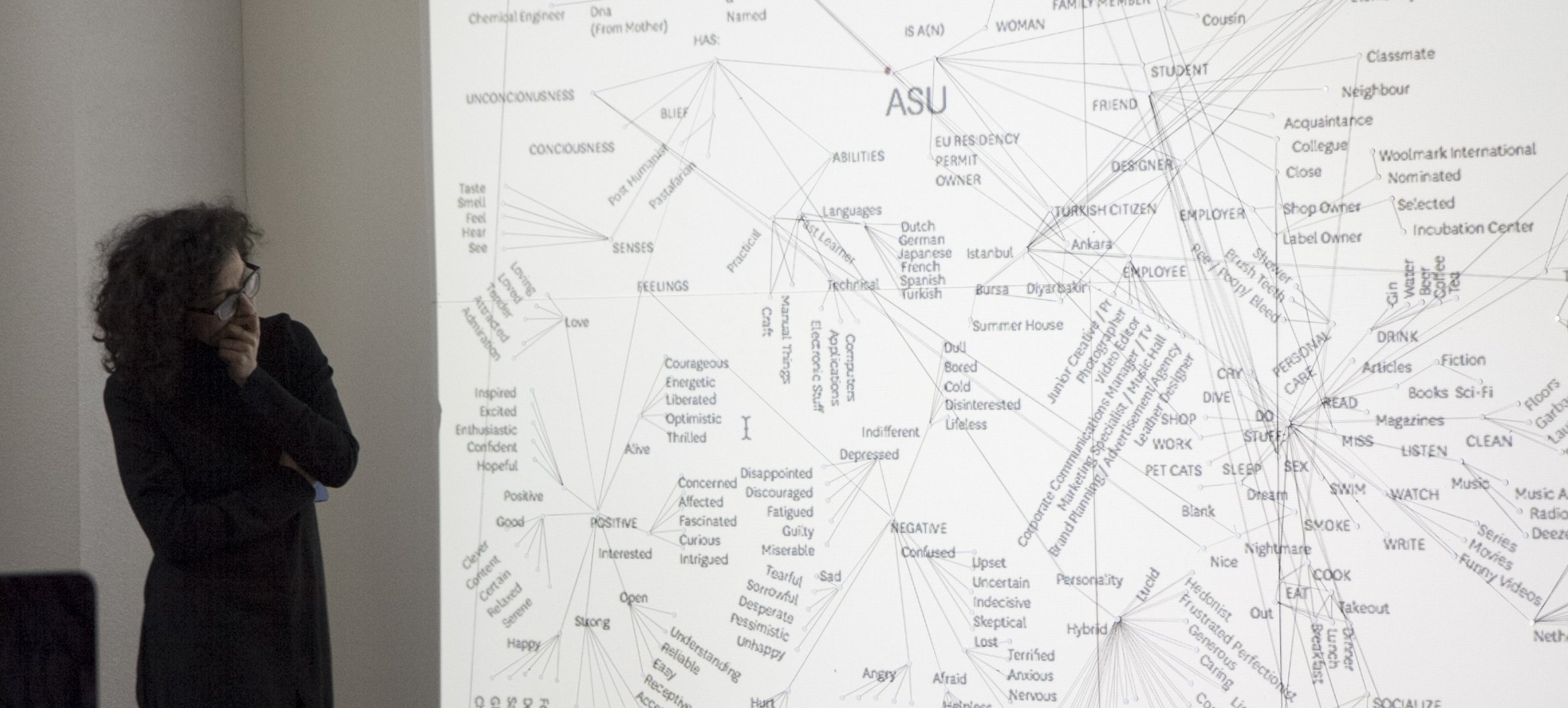 "Intuition is a critical tool in creative processes and narratives. The combination of analytical thought and intuition is a talent in itself. I started digging deeper into this theme by dissecting how my intuition works, how I make my decisions, curate my information intake and realizing what my frame of reference is. From this emerged an interactive workshop with the goal of gaining a thorough insight into what I oversimplified above. It fosters a revelational discussion with oneself by mapping your frame of references."
"Today, with the lecture Intuitive Strategies, I try to encourage the students to recognize their authentic qualities with a critical attitude. By inspiring curiosity and an urge to change, we pave their way for a un-learning and re-learning experience. My aim is to accompany them on their journey to find their own identity, voice and way to express themselves. It is about discovering and developing as an individual, as a generation and as a collective."
Want to discover more of Asu Aksu's work?