Master of Music Therapy admission criteria
Applicants must have completed a Bachelor of Music Therapy course or
Bachelor of Creative Therapy (Music) with an approved level of music and music theory competences or
Bachelor or Master of Music AND the pre-Master in Music Therapy or
Bachelor of Music in Education AND the pre-Master in Music Therapy.
Certain language requirements apply for this English-taught programme.
Applicants must have prepared a personal study plan.
Applicants must have successfully completed the entrance examination. During the entrance examination, we assess your chances of completing the course successfully.
Language requirements
All our courses have language requirements. Before 31 August, you will need to prove your language proficiency by handing in a certificate stating your level. If you need a residence permit to study at ArtEZ, the delivery deadline is 31 May!
The level for Music Therapy is:
IELTS 6.0
TOEFL paper 550
TOEFL Internet 80
TOEIC 670/290
Cambridge First (FCE) - Grade B (scale 173 - 175) / Cambridge First (FCE) - Grade C (scale 169 - 172)
Check exemptions and language programmes.
---
Study plan
After having a close look at the Master of Music Therapy Admission Guide, you can already start preparing your personal study plan within the defined framework. In this plan, you will define why you want to study music therapy, what skills you own for that purpose and where you want to deepen in while studying. You can upload your study plan at your registration. For additional questions relating to your study and your registration you can email to the Enschede Education Office: conservatorium.enschede@artez.nl.
The Education Office will then plan a intake interview as well as your musical audition, if applicable.
Entrance exam
The entrance examination will take place in April, May and June and consists of your study plan and a motivation interview. For students with a Bachelor's in Creative Therapy or Bachelor's Music, there may also be an audition. If you can prove that you fulfil the singing and piano final attainment levels of admission (you have followed at least four semesters of Singing and Piano at school of music level), you do not have to do an audition if you have a Bachelor in Creative Therapy or a Bachelor of Music.
Motivation interview
The study plan you submit will form the basis for the motivation interview, which will last approximately 30 minutes. During the interview, you can explain your choices. We determine whether your plan matches your ambitions, is realistic and feasible and whether it is at the Master's level. The interview takes place prior to the musical audition if applicable.
Audition
Only once your study plan has been approved, and you have successfully completed your motivation interview, you will be admitted to the musical audition (30 minutes). The audition will comprise a singing, piano and a music theory piece (see programme requirements). Applicants with a Bachelor of Music Therapy or Bachelor of Music in Education do not need to do the musical audition.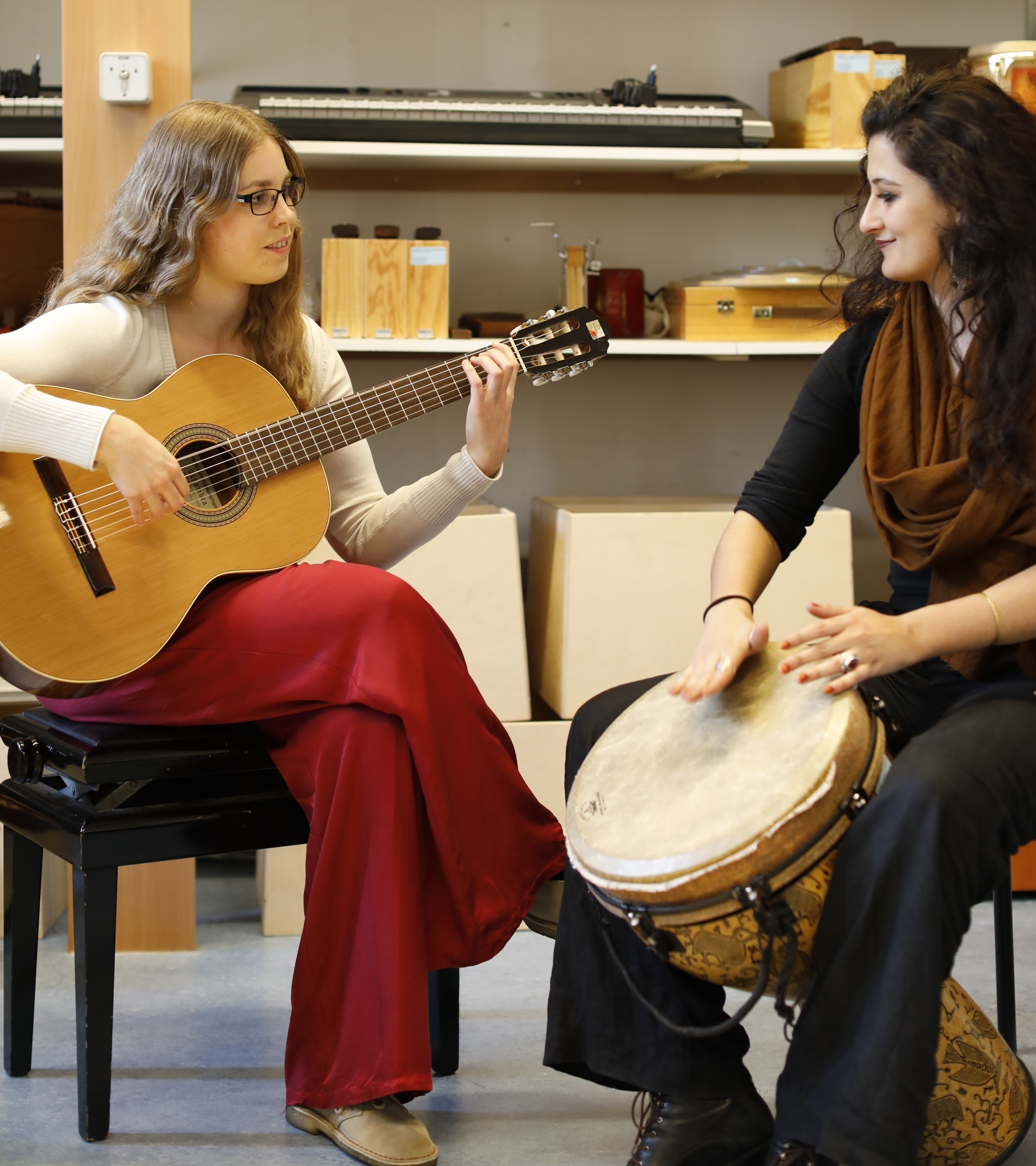 Result and validity
Following the audition, the admissions committee will offer recommendations to the Examination Committee. This committee will ultimately determine whether or not you will be admitted. You will receive notification of this in writing.
You will be informed within three working weeks of the results of the entrance examination. Admission is only valid for the Master of Music Therapy at ArtEZ Academy of Music. The admission is only valid for the academic year directly following the entrance examination.
If you disagree with a negative result of the admissions procedure, you can appeal to the Examination Committee.
Enrolment
You must register through Studielink before 1 June. Enrolments after 1 June will only be processed if a sufficient number of study spaces are still available. Once you have enrolled, you will receive the study guide. You will also receive information regarding the year schedule of the Master of Music Therapy.
We advise you to start your orientation on housing before coming to the Netherlands, because finding good, affordable accommodation can be a problem in Enschede.