In brief

Top Rated Programme according to hbo- Keuzegids

ou will become a

musician, teacher and entrepreneur in the field of music education

Focused on music education in wider society, both within and outside formal education

You will choose your own learning pathway and make your own music production

You will work with

students from other arts subjects and learn interdisciplinary thinking

You will do research and design your own teaching materials

Taught by nationally-known lecturers and guest lecturers
Music in Education is also available in Enschede and as a customised course.
Music matters
The course focuses on music education for children, young people and other target groups in our multi-faceted and multi-coloured society. You will be trained to be a good musician and teacher. You'll learn to communicate your enthusiasm and love for music to young and old in an inspired and inspiring way. By doing so, the meaning of music becomes a key part of people's lives.
After the course, you may use the title Bachelor of Music in Education (BEd) and you will have a first-degree teaching qualification. This will make you flexible in terms of the kind of work you can do. As well as music lessons, you will be allowed to teach the subjects cultural and artistic education and general art. Outside of formal education, your diploma will also entitle you to work as a choral conductor or ensemble leader, in music schools or with the educational services of orchestras, ensembles or opera companies. You can also set up meaningful socio-artistic projects and other initiatives as an independent musical entrepreneur. Many graduates combine different workplaces.
The course

Application and admission

After graduation

About the lecturers

Contact with the course
Tailor-Made BA Music in Education (abridged)
Do you already have a bachelor degree in Music or Music Therapy, or a PABO (teacher training for primary education) diploma, or are you already working in music education? If so, you can obtain a first-degree teaching qualification in two or three years in Zwolle with the Tailor-Made BA Music in Education (abridged) course.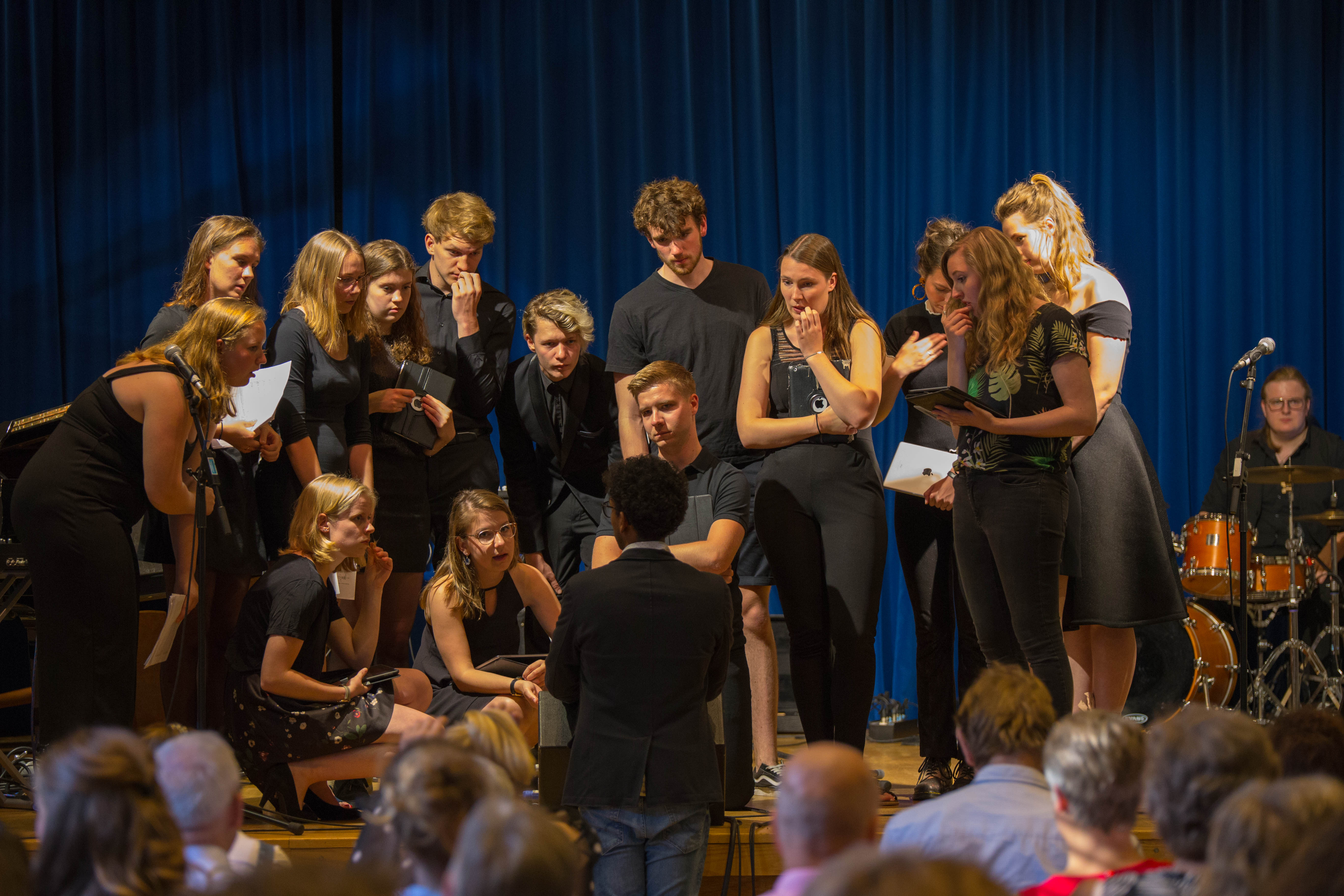 Is this the training for you?