WinterLab, a week full of wonder
Fine Art

Design

Music

Theatre

Architecture and...

Education in Art
What happens when first-, second-, or third-year students from nine different study courses collaborate with other artists and creatives from the professional field? Creative research, new skills and different ways of thinking: after a week at WinterLab, you will leave chock-full of inspiration!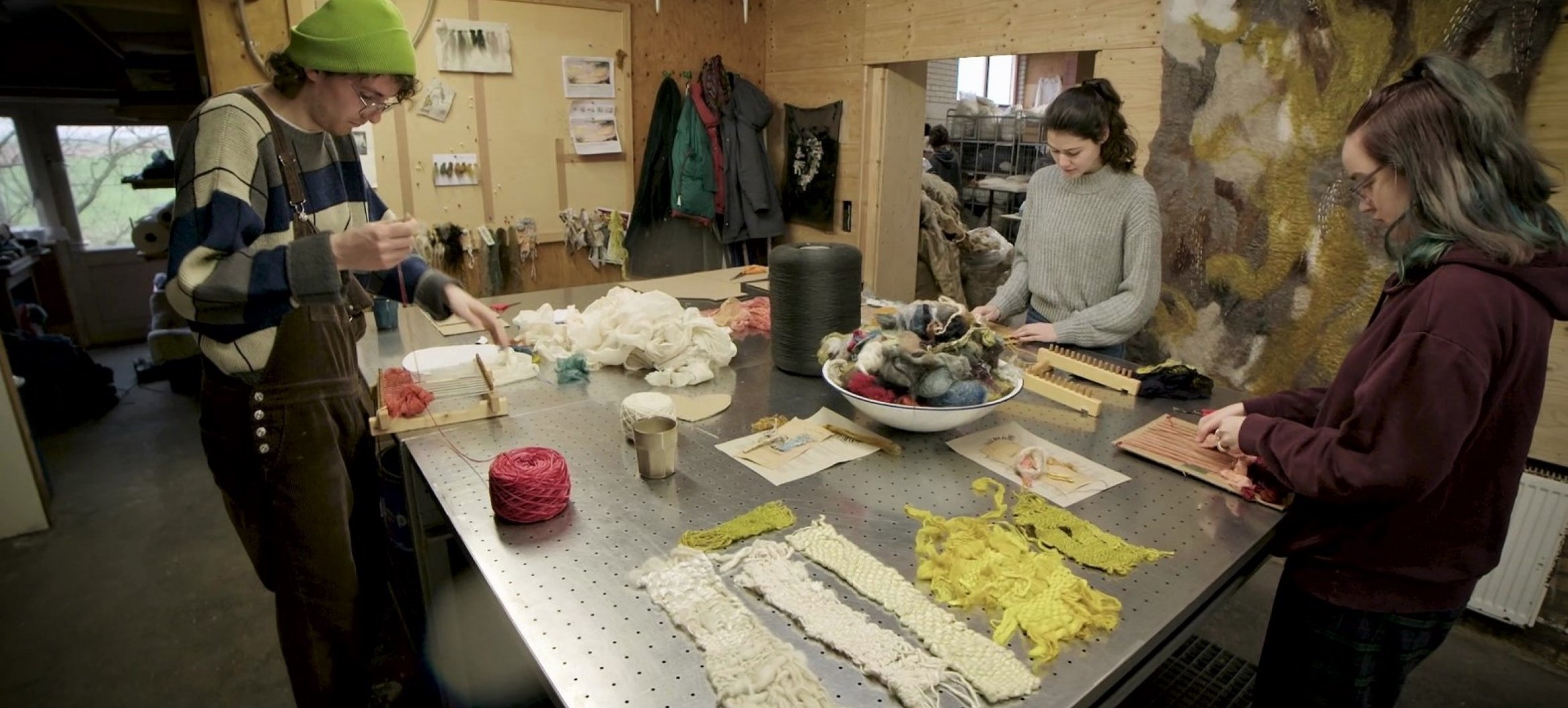 All first-, second- and third-year students from the Academy of Art and Design, the Music in Education course and the Theatre in Education in Zwolle signed up in advance to participate in one of the 27 different labs offered by WinterLab, that took place in January. By participating in a lab, a student does not only learn from the artist(s) leading the lab, but from fellow students from all different disciplines and years as well. Remy, a second-year student in the Music in Education course, appreciated the fresh possibilities of these new collaborations: "Someone with a background in design or theatre approaches audio in a completely different way than I do, and that can be very insightful."
Learning to experiment freely
Having a curious and exploratory attitude is crucial during WinterLab. For example, textile artist Claudy Jongstra's lab worked on combining old and new styles of crafts. Students worked with techniques and materials that inspired their own creative projects. First-year student Esther from the Fine Art and Design Education course learned a lot about the creative process in a short period of time. "I've learned about working with wool and have seen how others go about their creative process. After seeing that, I now feel more comfortable with experimenting freely without knowing how things will turn out."
WinterLab is an interdisciplinary artistic programme in which ArtEZ students work together on a project with sound artists, designers, writers and actors centered around a current theme. Students can choose from 27 different labs, each with its own theme.