Scientific substantiation
Scientific substantiation
Recent research has shown that music actually stimulates the brain.
Therefore, the course pays great deal of attention to scientific substantiation. A number of lecturers in the Music Therapy course are scientists.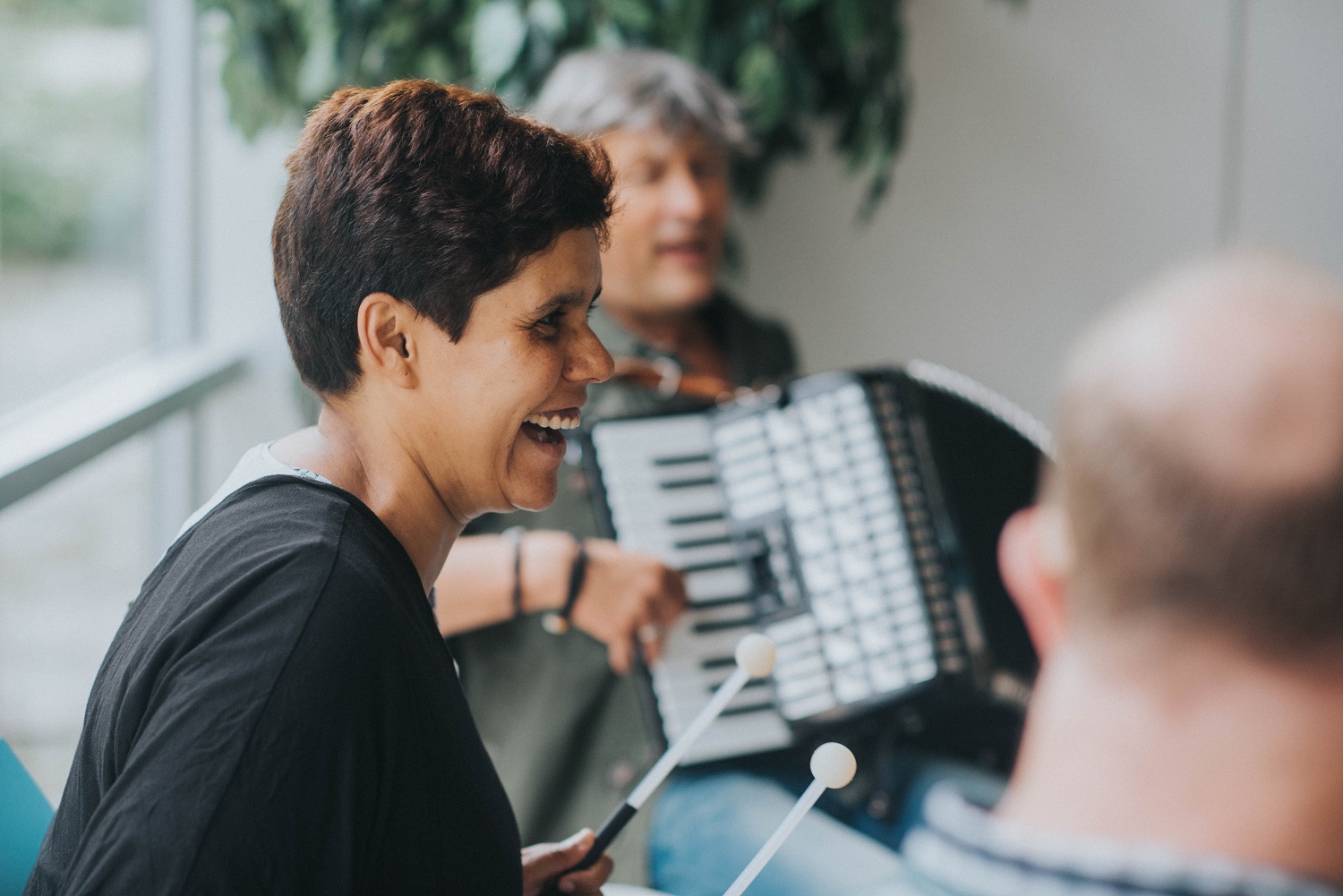 Annemiek Vink, for example, obtained her PhD in 2013 for her research into music and exercise in dementia. Laurien Hakvoort obtained her PhD in 2014 for her thesis on the influence of music therapy on violent behaviour among forensic psychiatric patients. Monique van Bruggen-Rufi obtained her PhD in 2018 for her research into the effects of music therapy on people with Huntington's disease.
Music therapy: knowledge-sharing and research
The Music Therapy course has its own knowledge centre and a Professorship of Music Therapy. In this blog, the Music Therapy course shares knowledge, skills and publications (including own publications) with and about the professional field. Our Master's in Music Therapy, taught entirely in English, offers professional music therapists the opportunity to further develop their clinical and research skills in an innovative way.

Back to Vision