In brief
One of the best fashion courses in Europe
Focus on creativity, originality, craftsmanship and work discipline
In 2011, awarded the prestigious Grand Seigneur
After establishing a broad base, opportunities to specialise in 2D or 3D
Studying in a close community
Internationally renowned course
Want to become a fashion designer? The Bachelor in Fashion Design at ArtEZ in Arnhem offers potential design talent four years of high-quality education and training. With this good basis, after graduating you can get a position in the fashion industry.
Important accents during the course are the development of creativity, originality and feeling for modernity, a strong critical and analytical ability and focus on practical and traditional skills.
Fashion might seem a glamorous profession but in practice it is hard work. During the course, you will develop the right attitude and work discipline, also through numerous contact hours.
Grand Seigneur
The ArtEZ Fashion Design in Arnhem, which is highly acclaimed at home and abroad, has a long list of graduate designers and fashion illustrators who have built up an illustrious career. In 2011, the higher professional education course was awarded the Grand Seigneur, for over fifty years pioneering and innovative fashion education at the highest level. ArtEZ Fashion Design in Arnhem is so far the only educational institution in the Netherlands to have been awarded this prestigious oeuvre award of the Dutch fashion industry.
After graduation
After the Bachelor in Fashion Design, you may use the title of Bachelor of Arts and you can work as an independent contractor or in team context at a company as a designer or fashion illustrator. There are many options: from couture and ready-to-wear to denim industry or sportswear, or a specialisation in print and textile design or pattern design. Some of our alumni eventually start their own clothing range. If you want to continue studying after graduating, there are various (inter)national masters which follow on well after the Bachelor in Fashion Design.
Website Fashion Design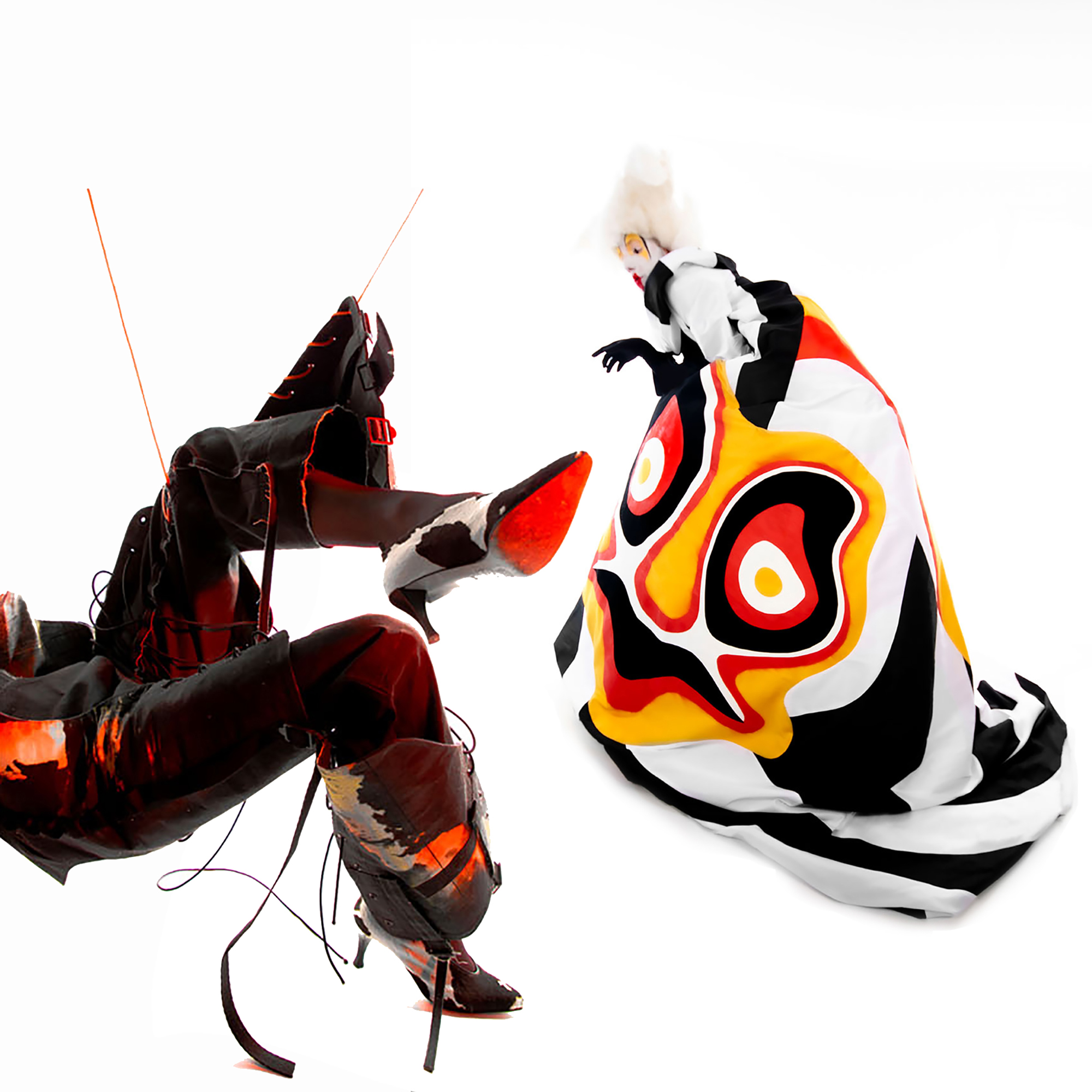 Toile de Luxe, Benji Nijenhuis & Nemo Cheminée (FD4), photo by Nemo Cheminée
Virtual tour
Curious what the inside of ArtEZ Academy for Art & Design Arnhem looks like? Would you like to experience the atmosphere in the workshops, studios, classrooms, canteen or media library? Visit the academy online! A tour at your own pace.