First year: getting to know the profession
You will become acquainted with the music therapy profession and all of its related competences and professional skills. You will take music courses in which particular attention is given to the use of technology in music therapy and will build your foundation regarding the thought and behavioural frameworks needed by therapists.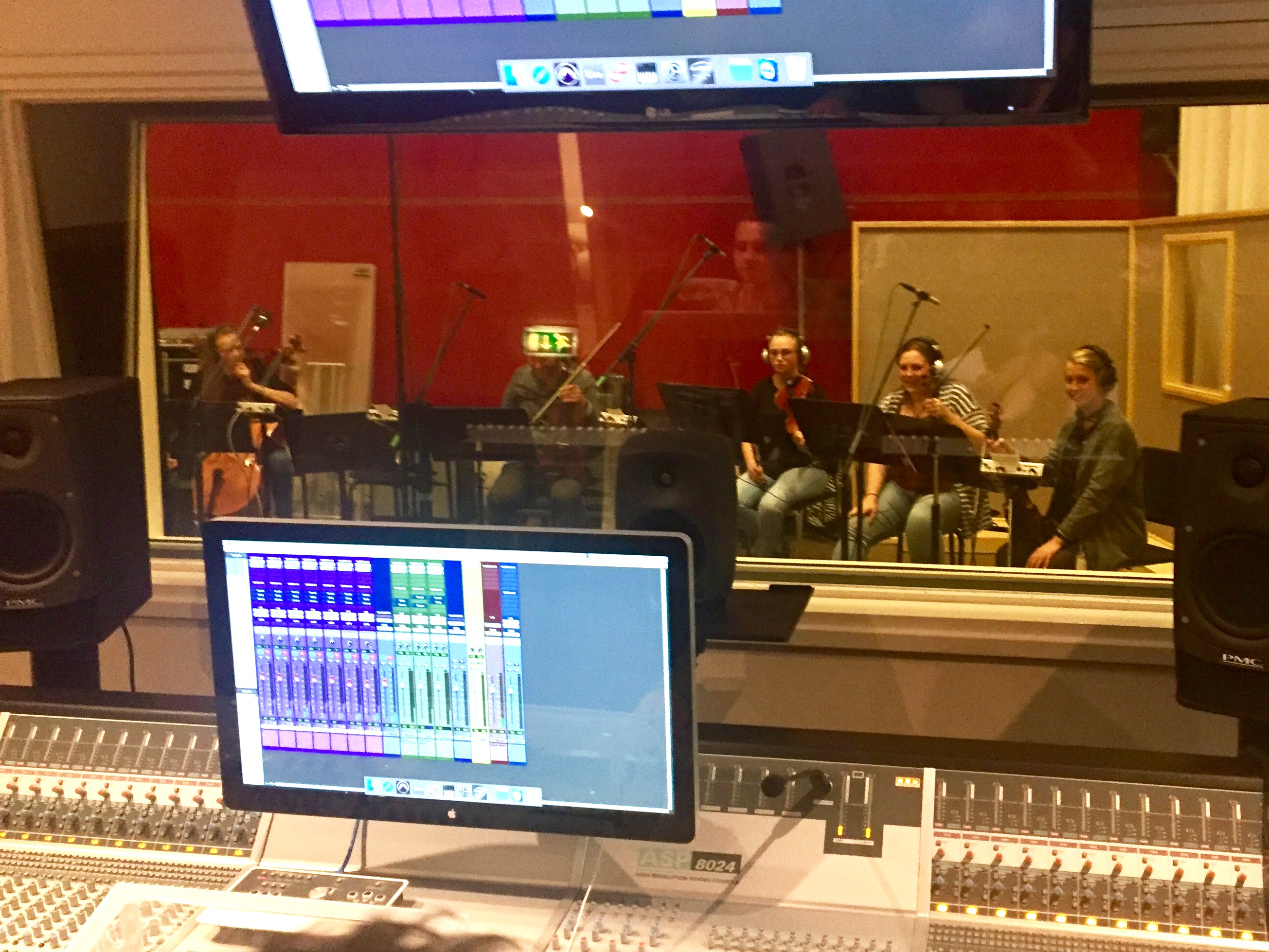 Music Therapy students follow classes MediaMusic.
The ArtEZ Academy of Music pays a great deal of attention to health as part of its music programmes.
In the first year, students have the opportunity to apply for admission to the Honours Programme, which is supplementary to the regular courses of their own Bachelor's course.
You will also see students from other art disciplines at the ArtEZ studium generale. During this day programme full of debate, workshops, performances and lectures you will meet relevant speakers from the art, science and society. You are going with them in discussion and sharpens that way your opinion and thoughts.
Second year: in-depth study and self-reflection
In the second year, basic skills and self-reflection are developed and further personalised in the clusters of music, music theory and music therapeutic skills.
Third year: practical focus
In addition to your musical development, learning to master the competences required in the music therapy profession is the key focus. You will do an internship three days a week from September to June. Here you will develop an understanding of the music therapy profession while working with at least one target group. You will learn to apply your acquired knowledge and musical skills, and teamwork skills and will strengthen your therapeutic attitude.
Through supervision, you will learn to reflect on your work as a music therapist in your dealings with clients and colleagues from other therapy fields and treatment disciplines.
You will have the opportunity to study abroad for a few months in the third or fourth study year. This is particularly valued by many students.
Fourth year: specialisation and graduation
After three years of broad and in-depth studies, the fourth year is focused on your specialisation. You will delve deeper into one of the following specialisations:
Neurological music therapy
Music therapist in mental health care
Orthopedagogical music therapist
Tailored specialisation
The elective programme consists of three main components:
Internship: as a music therapist working in an institution specialised in your chosen field. If you choose the tailored specialisation, you can arrange your own internship project abroad or spend some time studying at a partner institute within Europe. We have projects in Suriname, Argentina, Israel, Brazil, Finland and Indonesia.
Training: courses such as methodology, peer review, coaching and music therapy in preparation for developing your graduation product, your professionalisation and your own methodological approach.
A final product: from your private interest or research question you produce a proprietary method, website, songs or compositions, or innovative product.
ArtEZ finals
All students of the Music Therapy course will present their graduation work during the ArtEZ finals. A visit to one of the graduation presentations is a must if you are thinking about taking the Music Therapy course.