Doing Things with Stories (DTwS)
Wereldbeeld
Feminism
Society
Experiment
Professorship in Aesthetics and Cultures of Technology
Partner(s): Oxfam Novib, Radboud University
Started in: September 2021
Doing Things with Stories (DTwS) is a global initiative and an invitation for passionate change-makers to collectively imagine a better future, by creating conditions of narrative change and meaningful interventions and approaches toward collective action. DTwS is initiated by Oxfam Novib, ArtEZ University of the Arts and Radboud University.
This research project is linked to the professorship Aesthetics and Cultures of Technology. This professorship, which was led by Nishant Shah, has been discontinued due to Nishant's departure from ArtEZ. You can read more about Nishant Shah's departure here. The project pages of Nishant's research projects will remain online until July 2023.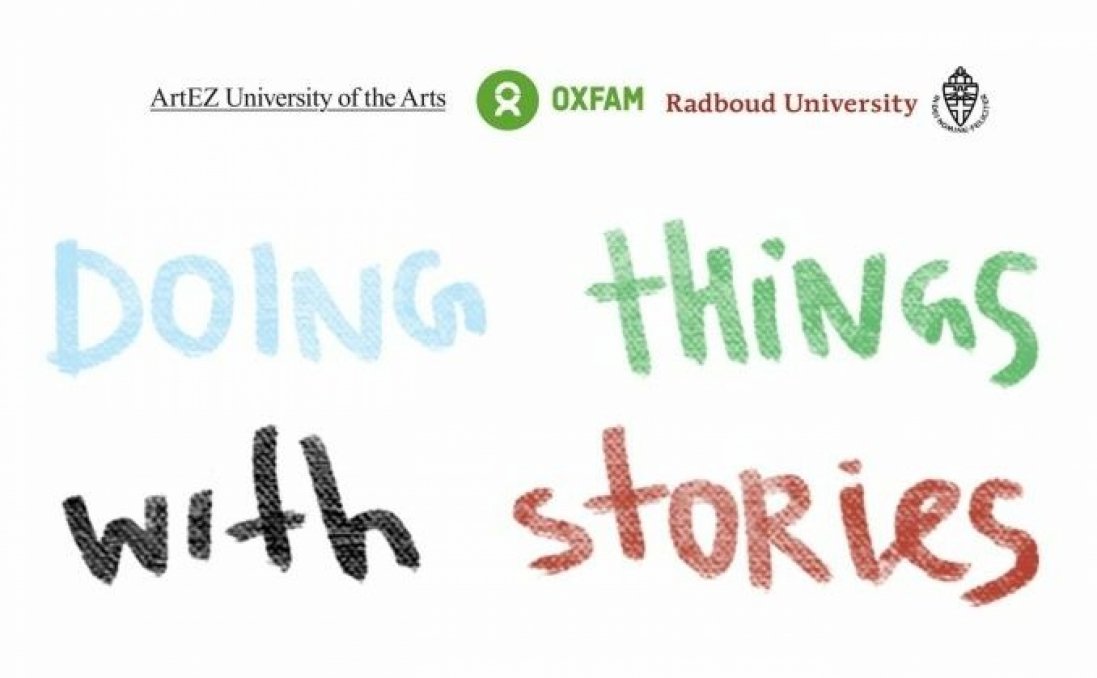 What is Doing Things with Stories?
It matters not only how we tell the stories and what our stories are about, but also who we tell them with. Stories bear witness to the lives that we live in, and offer us alternatives, of hope and resilience, to practice possible futures. Stories help us make meaning of the different experiences of life, and are building blocks to how we connect with ourselves and the world around us. Stories lead to collective action. We become the stories we tell and the stories that are written around us. Telling a story is to hold the truth of a collective, with care, to change the narratives of who we are and how we live.
Doing Things with Stories (DTwS) is a global project that thinks about stories through the framework of 'Narrative Change'. Drawing on the knowledge and experience of Narrative change makers from around the world, we invite young change makers to think, make, act, and create new ways of thinking about stories that lead to collective action.
How you can join
DTwS organizes workshops, residencies and (global) storytelling sessions. If you are invested in questions of building possible futures, caring societies, and connected worlds, through hope, joy, and collectivity is welcome to join. On this page, you can find out how you can join, and what DTwS organizes throughout the year.
DTwS consists of two phases. The first phase (the Global Remote Residency) has already successfully finished, but phase two is in full swing. Scroll down to read more about the phases, and how and when you can join.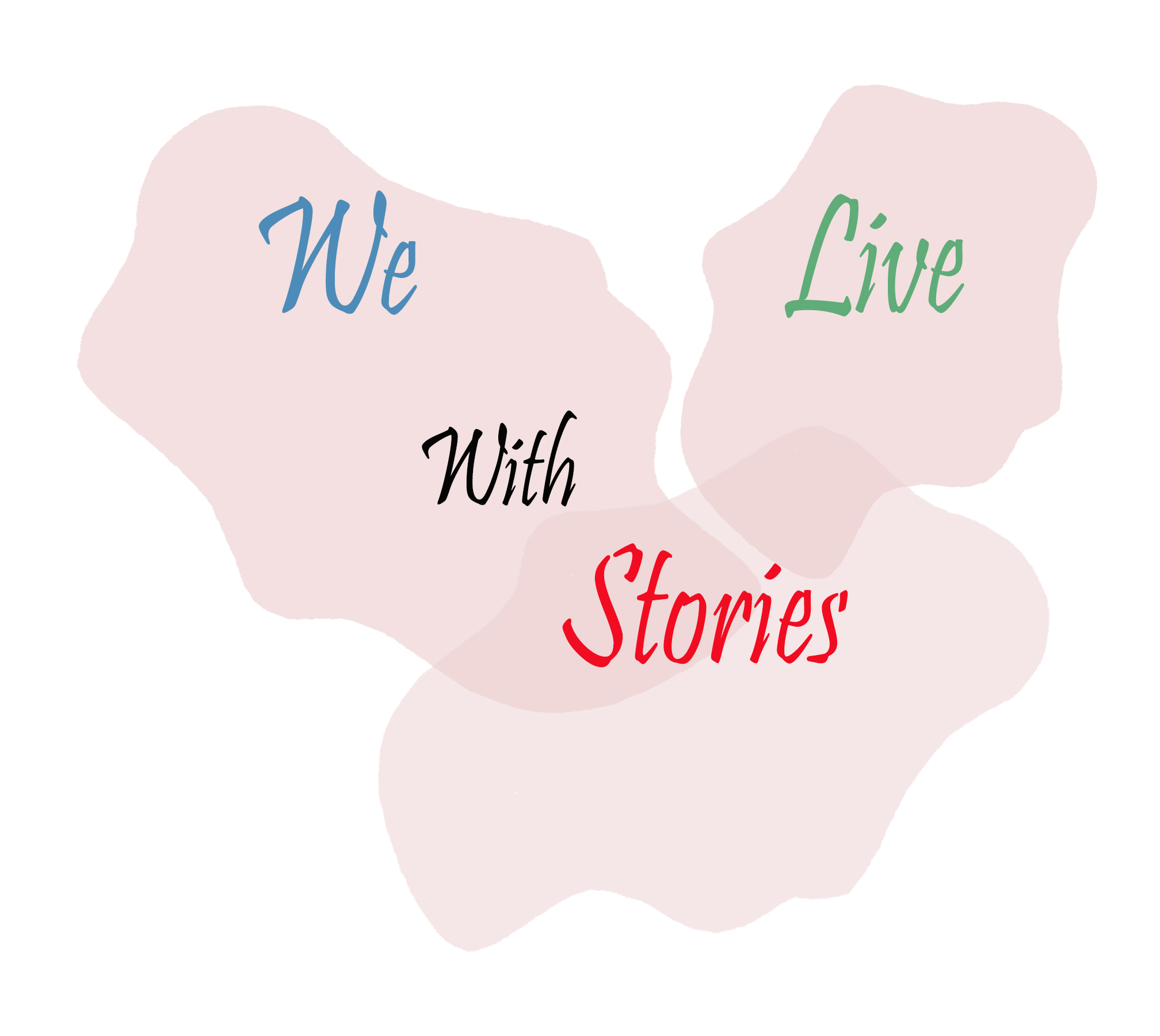 Phase 1 | DTwS Global Remote Residency
During the first phase of DTwS a group of brilliant global residents gathered (virtually) together to articulate the needs, challenges, and possible healing of their communities from their experience, expertise, and expectations. Together, we have co-created a learning environment that voices questions, articulates concerns, shares anxieties, and identifies the needs of change-makers on the ground. This phase started in September 2021, and the residencies ended at January 2022. Meet our residents:
Terry Jerry A'wase
is a Director with the African Film Institute, is a filmmaker, documentary photojournalist, and a social entrepreneur. He Holds a Degree in Geography and Planning, He is the founder of A'DOO CAM CO., a film and media enterprise. He also innovated the 100 Pictures of Change, the Five-country Cross cultural tour and Popci International Fellowship. He has executed works in 18 countries over the world. He has received international honours and awards from Transparency International Berlin, African Union, World Bank and the President of Nigeria for creating, inspiring and Leading positive change especially amongst the youth through filmmaking, photography and diverse creative media works. He consults for many organizations on media, journalism, and social change.


Bhavani Esapathi
is a writer, maker & social-tech activist employing digital platforms & narrative structures to seek social justice. Primarily working within healthcare inequities, invisible disabilities and migratory politics she has had the privilege of working with the NHS UK, The British Council, The V&A, Migrants Organise amongst others to bridge the gap between theory and practical change. She is currently a Cost of Innovation Fellow at Invisible Flock, recipient of prestigious ACE-DYCP Award 2021-2022 and continuing her ongoing duties as the Founder of The Invisible Labs, invisible disabilities led-forum.




Alejandra Ibarra Chaoul
Mexican journalist and author whose work has appeared in Letras Libres, Gatopardo, Ríodoce, Pie de Página, Worcester Magazine, The Haitian Times, and The New Yorker, among others. Her book El Chapo Guzmán: El Juicio del Siglo, published in 2019, chronicles her perspective of the trial against infamous kingpin Joaquín Guzmán Loera. She is the creator and lead of Defensores de la Democracia, an organization that crates new narratives (a living archive and a podcast, so far) about violence against reporters in Mexico as a means to understand and connect each other to ignite social change.
Devin Hentz
is a researcher, writer, and founder of Kan Mo Moom Àdduna, a cotton mini mill and textile studio based in Dakar. Devin is interested in exploring the private experience of embodiment in what we choose to wear, as well as the global currents at play in getting certain items on and off of our bodies. Thinking between contemporary art and dress practices, she interrogates and sometimes intervenes in the black visual ecumene. Devin works with words, images and cloth as sites for play and to develop transcultural connections. She is currently pursuing a Masters in Fashion Studies from Parsons School of Design, New York.




Dr. Alexandra Juhasz
is a Distinguished Professor of Film at Brooklyn College, CUNY. She makes and studies committed media practices that contribute to political change and individual and community growth. She is the author/editor of scholarly books on AIDS including AIDS and the Distribution of Crises (with Jih-Fei Cheng and Nishant Shahani, 2020) and fake (and real) documentaries, Really Fake (with Ganaele Langlois and Nishant Shah). Her current work is on and about feminist Internet culture; with Pato Hebert, Long Covid; and with Alisa Lebow, Beyond Story.



Mussa Khamis
is living in Zanzibar Island of Tanzania and currently working with Good Neighbours International in the implementation of the KOICA educational projects in Zanzibar. He graduated in 2017 with bachelor's degree in adult education and community development studies at UDOM University. He is highly motivated, committed professional with sound knowledge and working experience in the local community development projects with regional and international organization. Outside the office, Mussa is committed to teaching the students in schools, and interested in reading books and watching football.

Sabah Khan
is co-founder of Parcham, an organization committed to a just and equal world, respectful of diversity. Parcham is best known for introducing the football initiative for adolescent girls in Muslim ghettos. She mentors youth from vulnerable communities in taking leadership towards social action through the organization. Sabah has worked for over two decades with developmental organizations and volunteered with collectives on issues of urban poverty and minority rights. She has been a speaker at a TEDx event.
Her talk can be accessed here.


Elena Mejía Julca
is a feminist rapper, political activist, actress and Communicator from Lima, Peru. Member of the Foro Juvenil de Izquierda youth activist collective, and part of the Actua.pe Driving Core. Director of Research and Community Projects at Búho Teatro Hiphop. With years of experience in popular education around hip hop, culture, social change and narratives work for activism, community and development. Deeply involved in economic and gender justice movements. International speaker and facilitator. She is currently working as an independent consultant and partnering with international organisations such as Oxfam, JASS and Québec Sans Frontières.


Diana Atieno Ocholla
truly believes in and aims to positively impact and inspire those around her while learning and growing in the process. She is Marketing and Communications Manager at the Bertha Centre for Social Innovation & Entrepreneurship, based in Cape Town, South Africa. She is also completing a Masters in Philosophy degree specialising in Inclusive Innovation at the UCT Graduate School of Business. Her thesis looks at commemorating community mobilisation during a pandemic through collaborative video. Her passions include social innovation and entrepreneurship, social justice, youth development, and gender equality.


Neha Singh
is a Mumbai-based women's rights' activist, theatre maker, children's and young adults' author and storyteller. She started the Why loiter? Campaign in 2014 to reclaim public spaces for women by loitering in them. She has published eleven books and twenty-five stories for young readers on the themes of feminism, gender and breaking stereotypes. She runs a theatre company called 'Rahi Theatre" that produces experimental plays with themes that challenge societal norms. Neha was recognized as one of '100 most influential' women in the world by B.B.C. in 2016 for her work.
Phase 2 track 1 | DTwS Global Participation Intensive (contest)
DTwS is organising a Global Participation Intensive, which is a mentored open contest that invites narrative practitioners – artists, researchers, activists, designers, civil society actors, community organisers, academics – to co-create a book. Do you have stories to tell - stories that can inspire, create hope, or disrupt? Join the contest, and submit your story before October 2nd.
Phase 2 Track 2 | In-person Intensive (workshop)
If you are invested in questions of building possible futures, caring societies, and connected worlds, through hope, joy, and collectivity, come and join us for a 2 day workshop that connects you with our global residents and initiates a conversation about the world of stories and the world that stories create. Dates: 24 & 25 June 2022. Registrations for this workshop are closed.

More information about the workshop
Meet the Doing Things with Stories-Team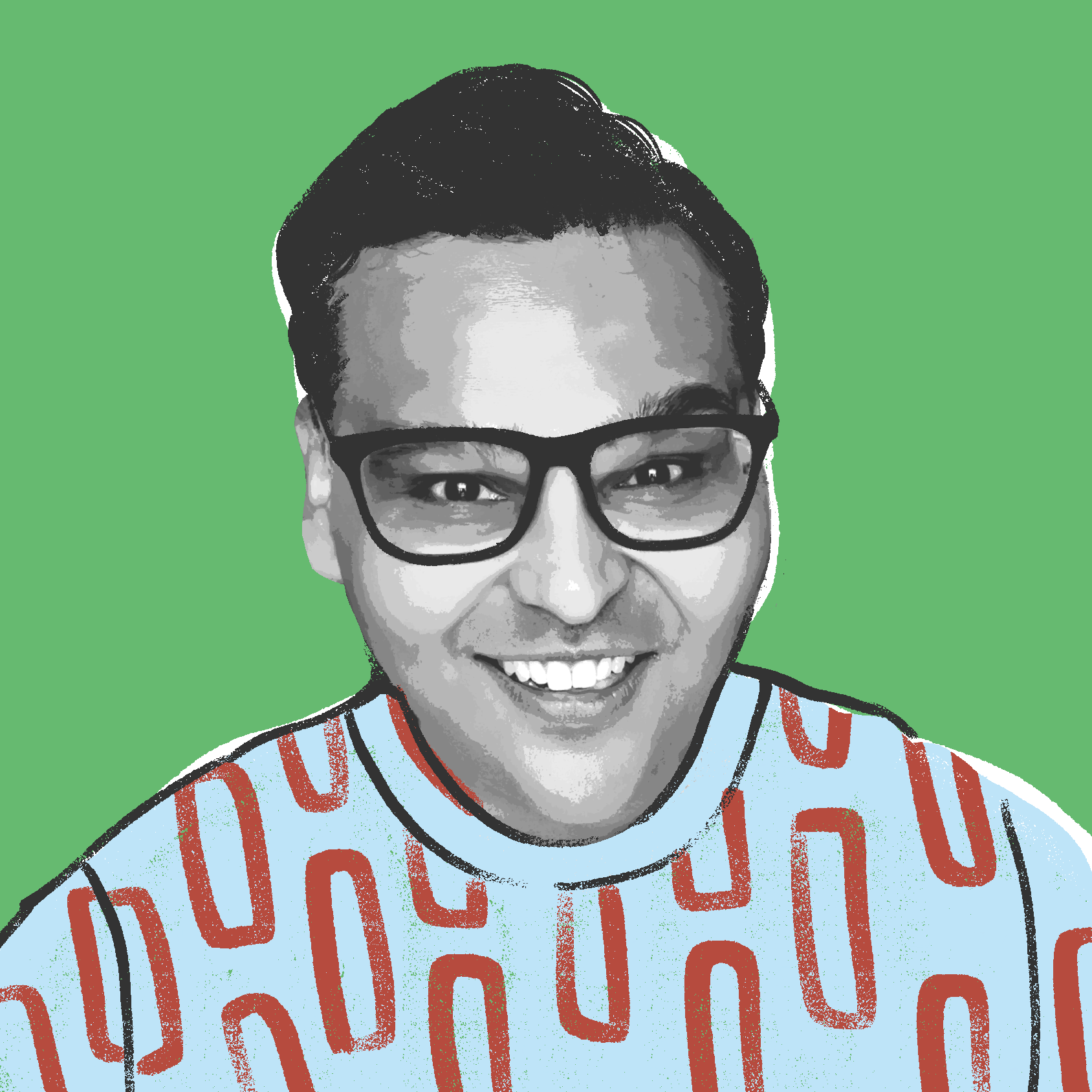 Nishant Shah (ArtEZ University of the Arts)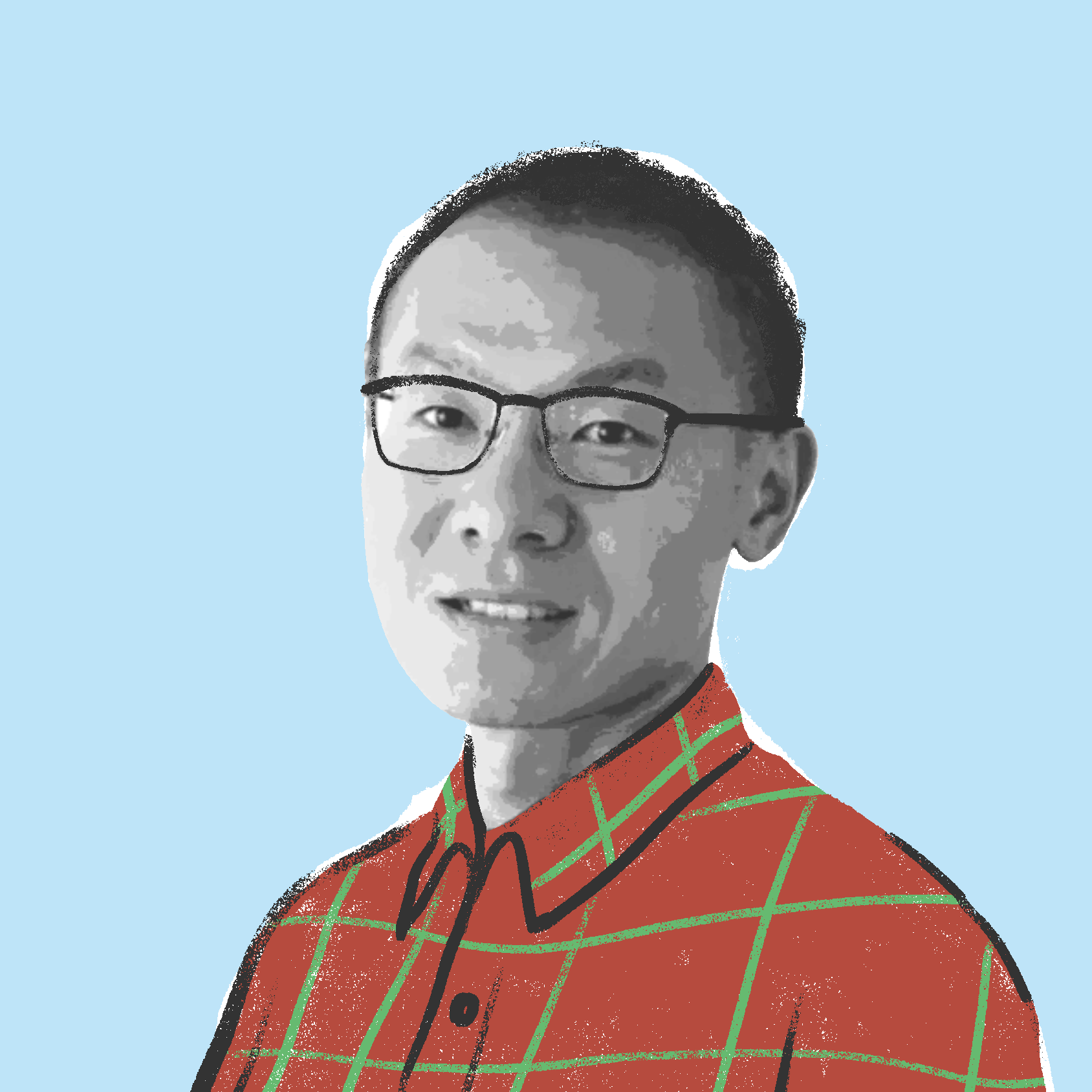 Vincent Zhong (ArtEZ University of the Arts)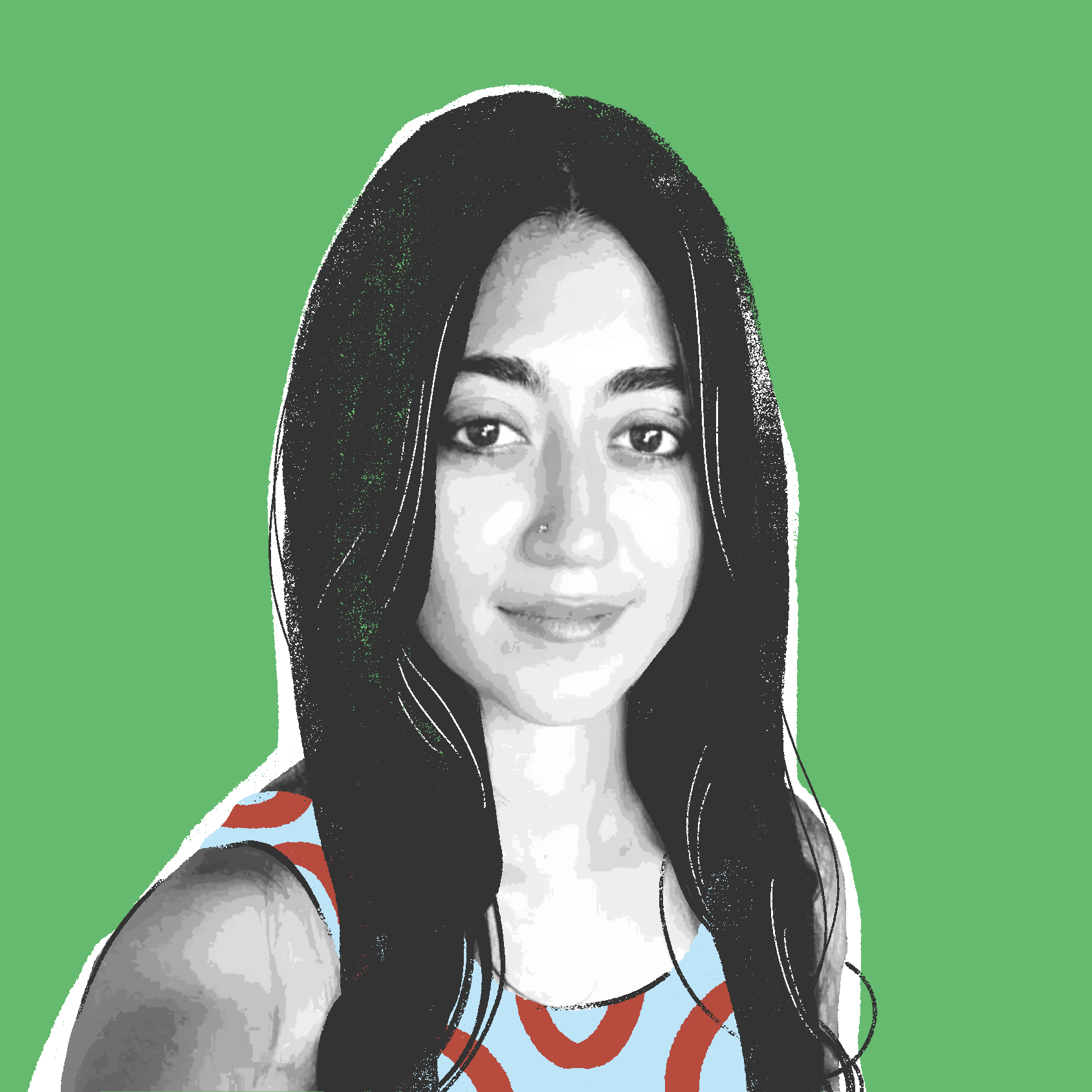 Anushka Nair (ArtEZ University of the Arts, alumni)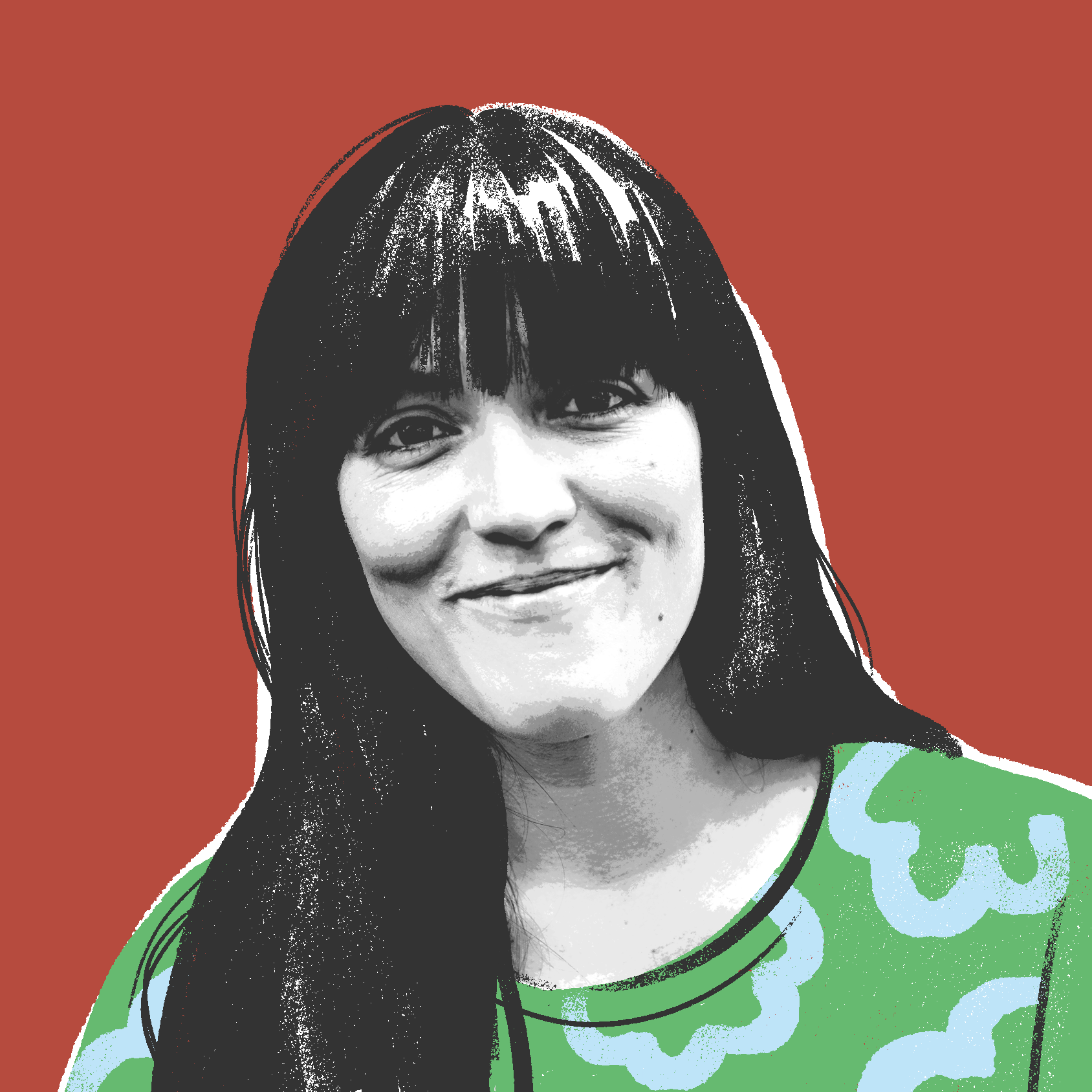 Isabel Crabtree - Condor (Oxfam Novib)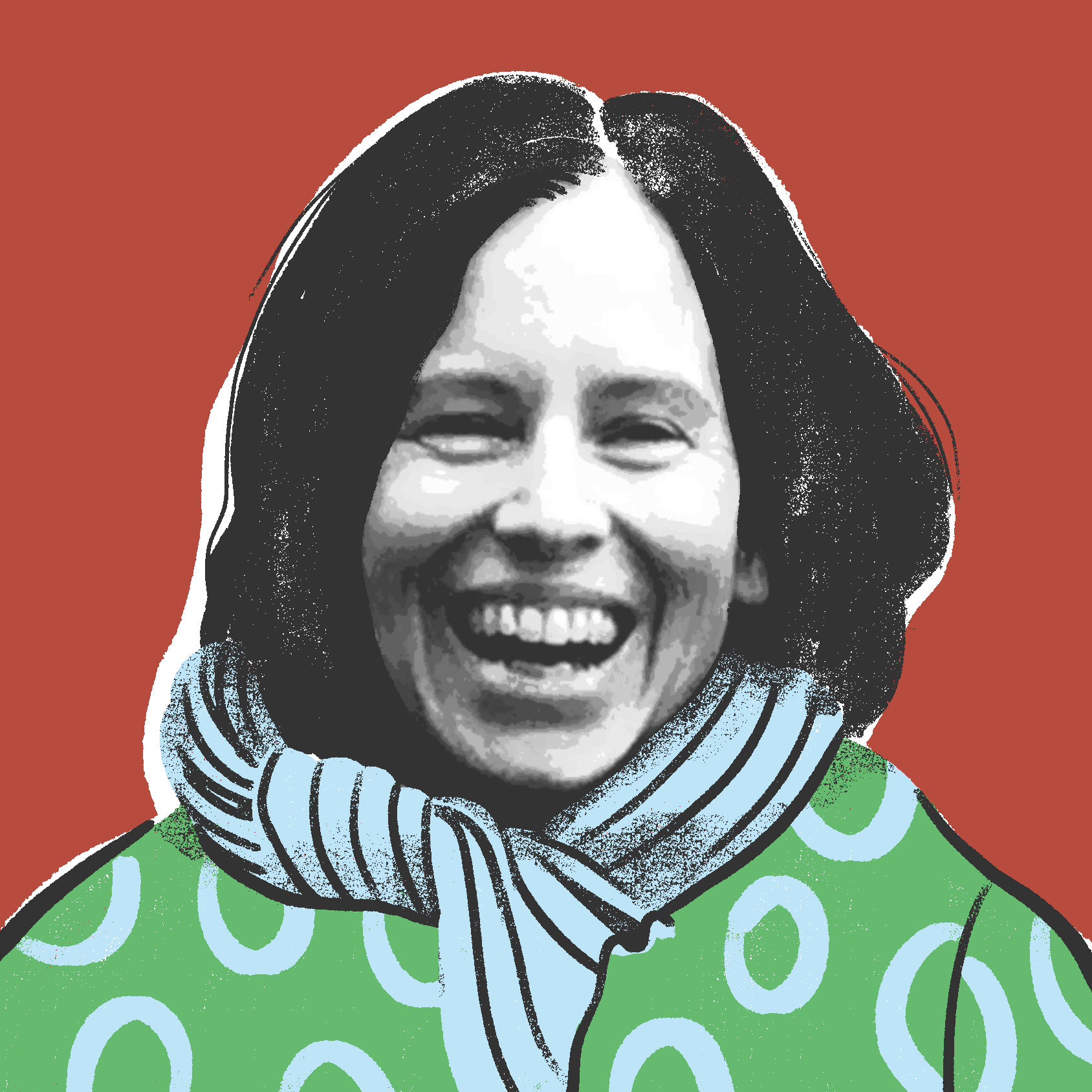 Nicole Walshe (Oxfam Novib)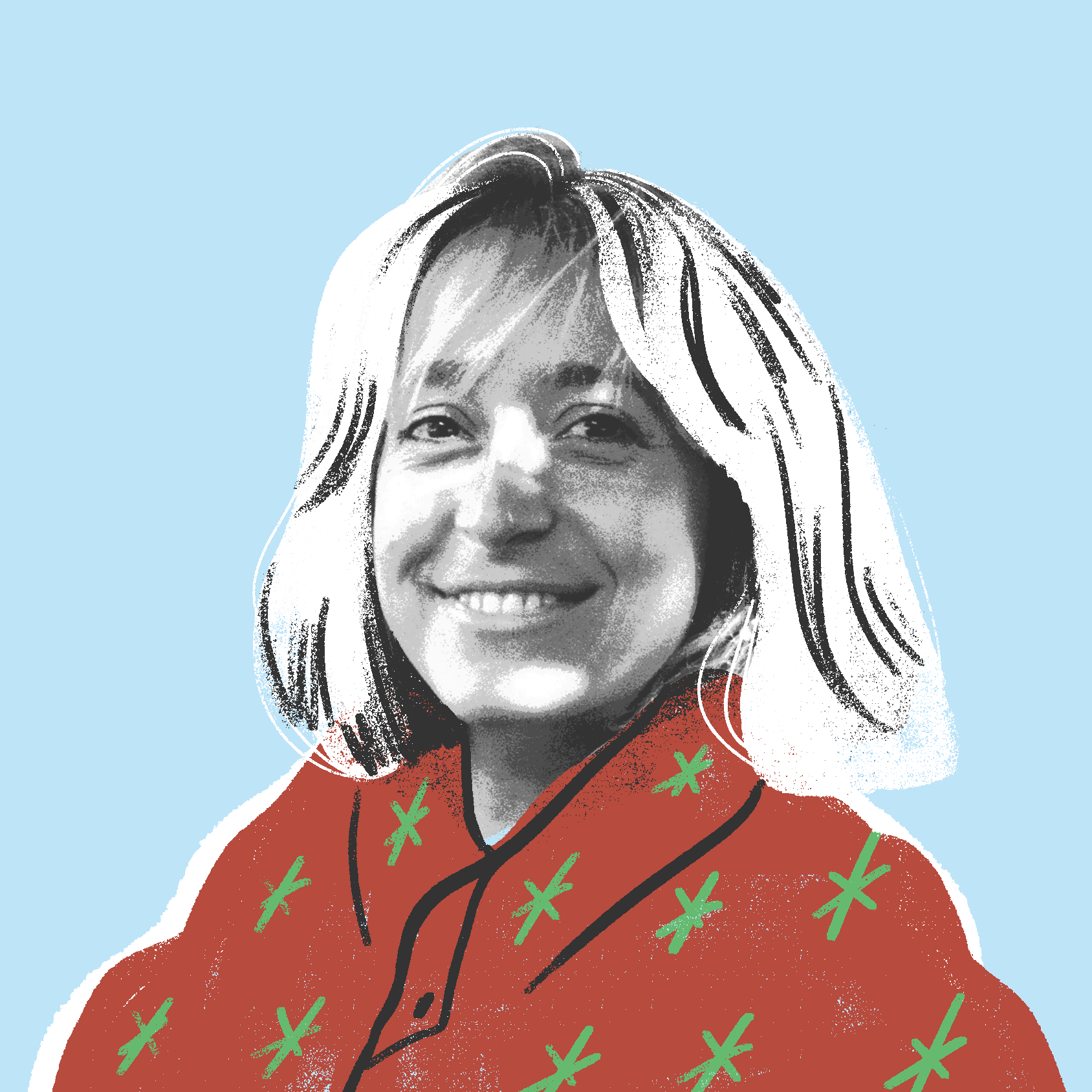 Anne Mai Baan (Oxfam Novib)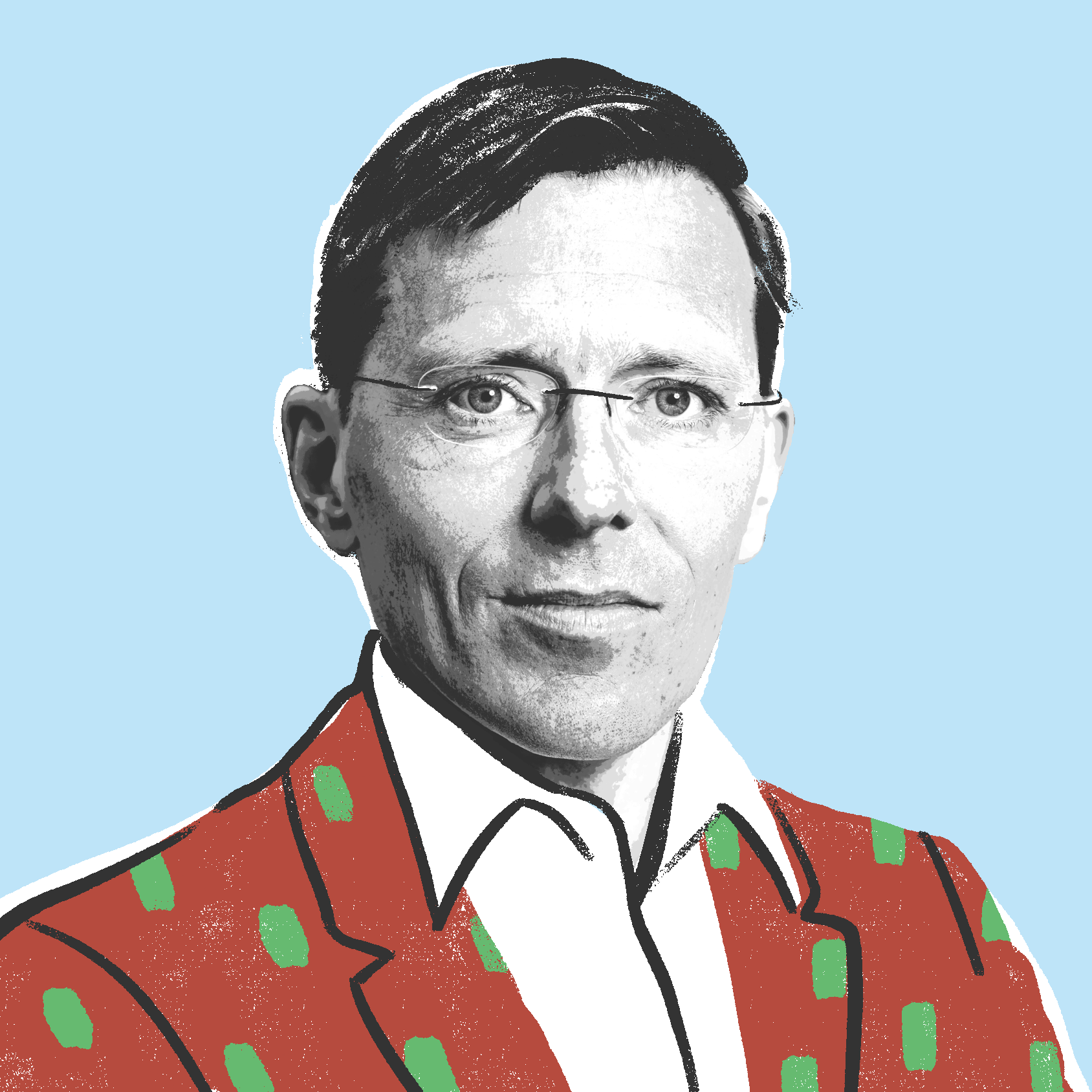 Edwin van Meerkerk (Radboud University)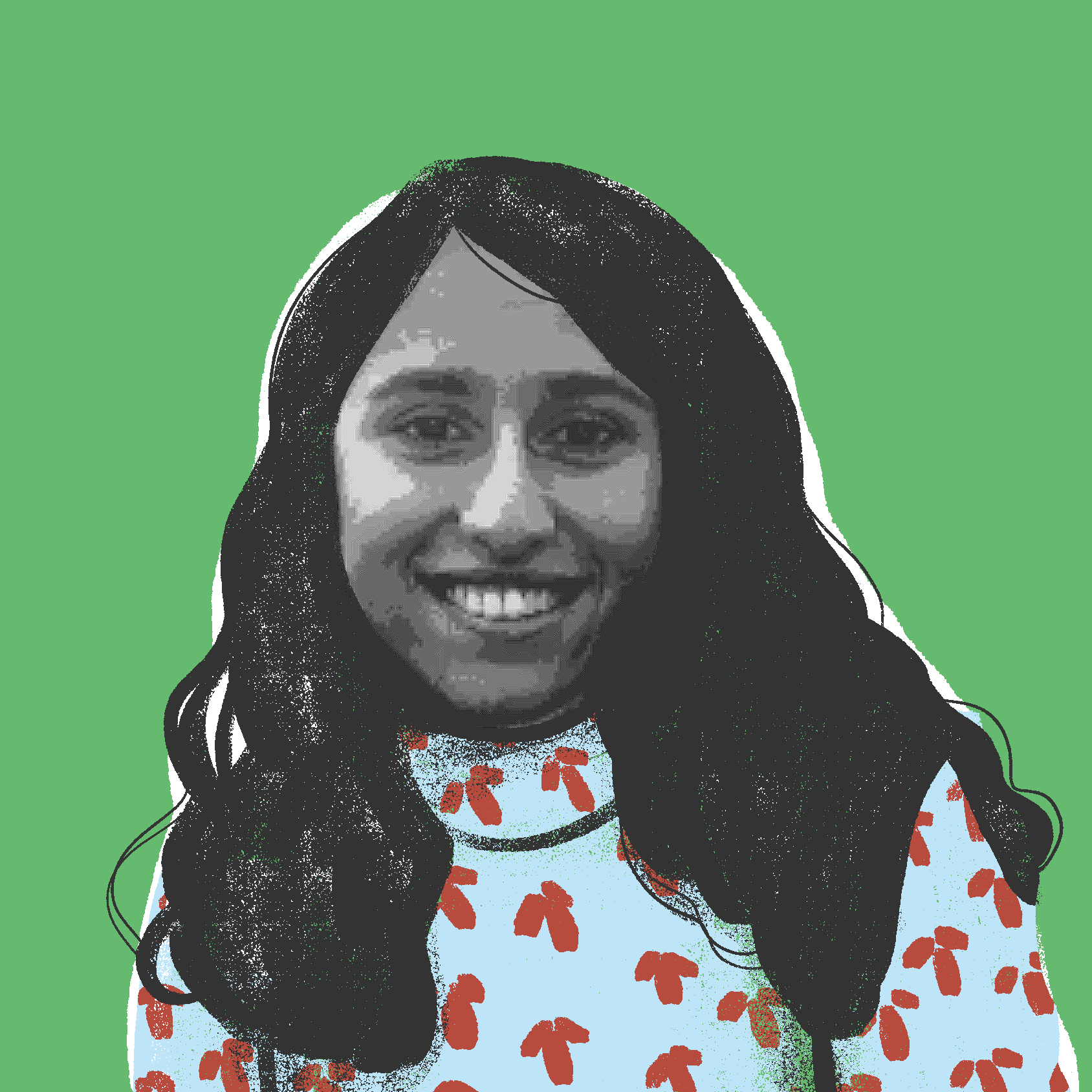 Airin Rezazadeh Farahmand (Radboud University, student)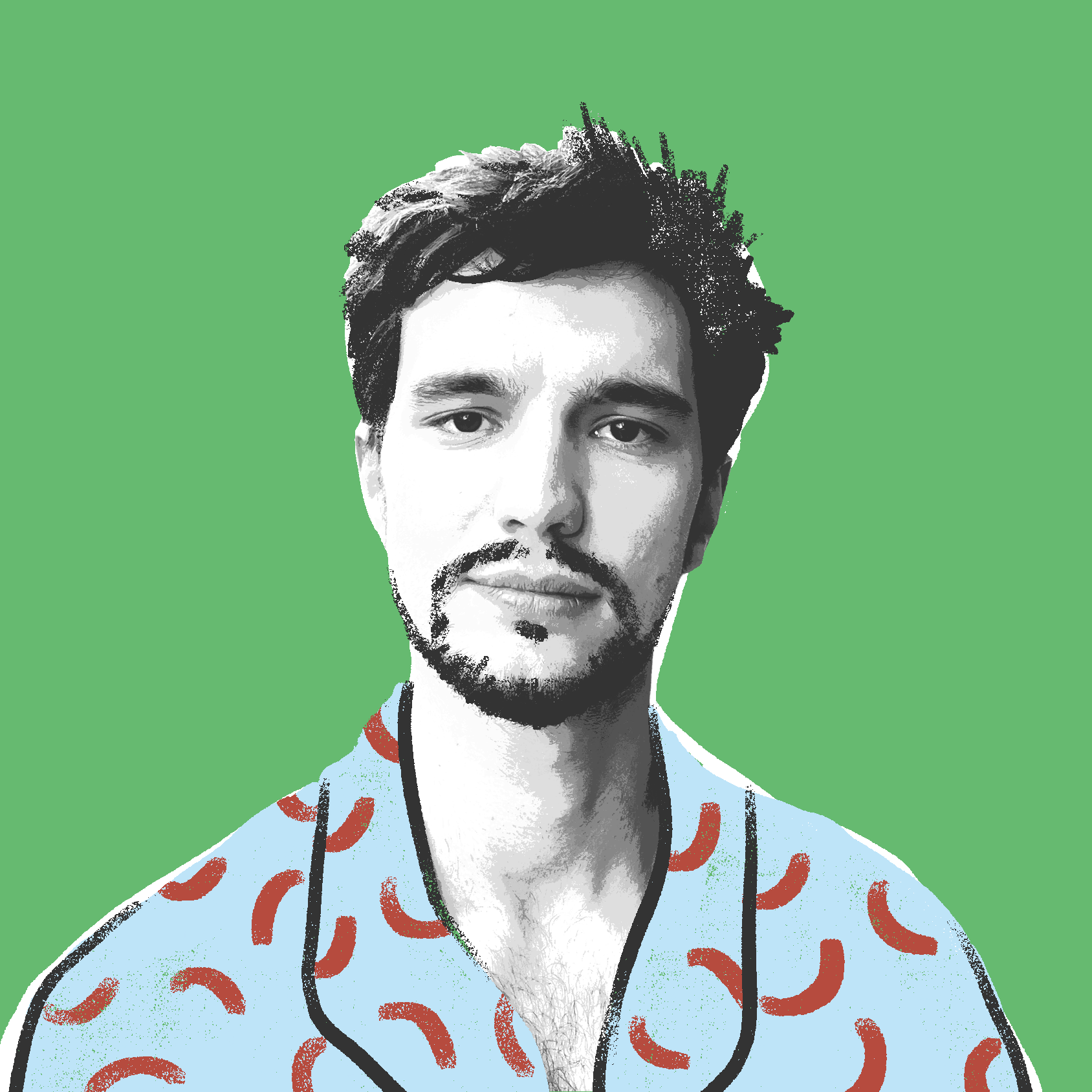 Lukas Beckenbauer (Junior Research Fellow)
More information
Please feel free to let us know if you have any questions via dtws@artez.nl.
Discover more about the project and keep up to date on Facebook, Instagram and Twitter (use the hashtags #residency #DoingwithStories #narratives #stories #change).
Download the pdf for more information about the project.