Muziektherapy is Heartwork
Muziektherapy is Heartwork
Music therapists have different work methods and target groups, but they all work from the heart.
We take on students who are curious, creative and enterprising and who show that they care. These characteristics are reflected in the below initiatives.
Music projects for refugee children
ArtEZ Music Therapy collaborates with Connect by Music, an organisation that organises music projects for refugees (mainly children) in the refugee camps on Lesbos. By adding music therapists to the regular team of Greek professional music teachers, a more specific approach can be applied to meet the needs of children. The results are remarkable. Children dare to open up and connect with each other again.
Music therapists from the Netherlands, Belgium and Germany have joined the project and several ArtEZ Music Therapy students and alumni have worked on Lesbos.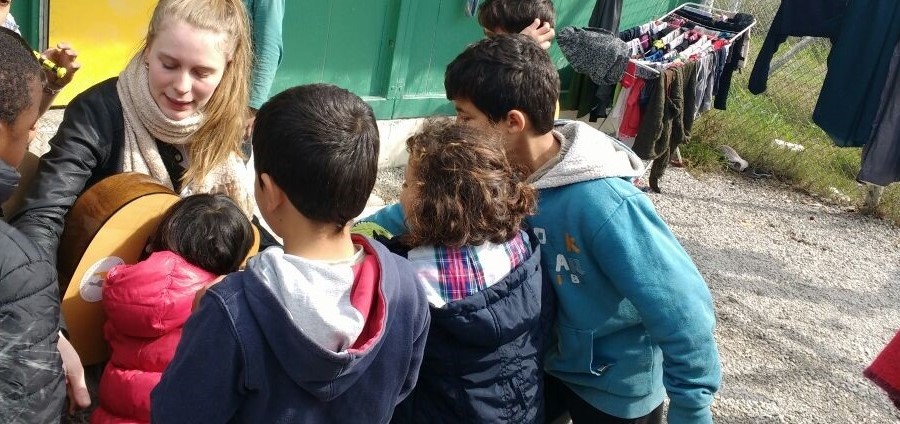 Music therapy in slums
"For my internship, I went to Belo Horizonte, a big city about 400 kilometres from Rio de Janeiro. I gave violin lessons and music therapy to children in the favelas (slums). I regularly walked home with children to give presentations to their parents. Children would then proudly walk through the slum with a violin on their shoulders. It's nice to give a child self-esteem. My biggest passions came together: working with people and music." (Pauline de Vet, former ArtEZ student)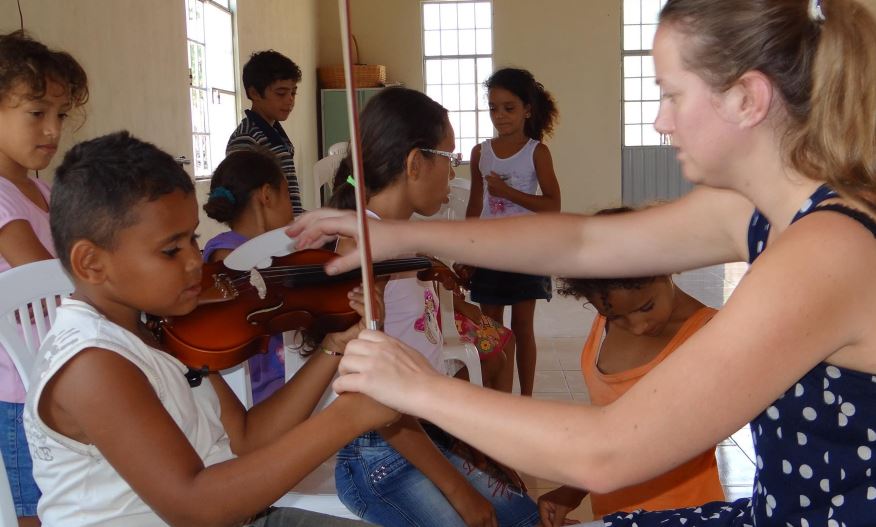 Songbook for Turkish immigrants with dementia
In her final year at ArtEZ, Jesim Saltik did an internship in the Livio de Cromhoff nursing home. She gave music therapy to people with dementia with a Turkish background. Jesim soon discovered that she could make a strong connection with the people in the home by singing Turkish songs. Singing familiar songs from their youth together also relaxed and energised them. That is how Jesim came up with the idea to 'develop' a songbook with the most popular traditional songs in Turkish culture.
Read Further (Dutch) >>