During the four-year study Interior Architecture (IN_architecture) in Zwolle, there is a lot of attention during the first two years for your craft development on all spatial scales. Your personal development is central in the third and fourth year.
Course structure
The first year is dedicated to studying at the academy and developing skills. In the second year you develop your design skills and learn to connect the theory with practice.

Subjects in the first two years:

Vormstudie
Ruimte
Object
Onderzoek
Interieur
Cursussen digitale media en werkplaatsen
Studiereizen
Ondernemendheid
Multidisciplinair
Think theorie
Filosofie
Architectuurbeschouwing
Vectorworks 2d en 3d (CAD)
Tekenen

In the VOID (space between the programs of the semesters) you work on cross-border projects, sometimes for external clients together with other interior architecture students. You make a study trip together with the other students of ArtEZ Academy of Art and Design Zwolle. During Winterlab and Zomerlab you work on multidisciplinary projects together with the students of the other design studies. In the theory course ThinK (theory in the arts) you get acquainted with existing ideas about art and design. You will learn the various positions in different periods of the artist and designer as a craftsman, researcher, scientist, entrepreneur.

In the first year, you will have the opportunity to apply for admission to the Honours Programme, which is supplementary to the regular courses of your own Bachelor's programme.

In the third year, the emphasis is on developing your own 'persoonlijk venster' (PV). You start thinking about the theme of the thesis that you write in the fourth year. Then you will go on an internship from February. In the final year of your study you will put together your own study program and your graduation project with which you specialize. The specializations offer you the opportunity to distinguish yourself from other designers. You will determine your position as a designer. This position determination is a good preparation for a possible master's program after your study, for example the master's 'Corpo-real' or the master's degree in Architecture.

Subjects in year 3 and 4 are for example:

Interieur
Ruimte
Object
Onderzoek
Studiereis
Ondernemendheid
Multidisciplinair
Design Historie
Filosofie
Architectuurbeschouwing

ArtEZ finals

All students of the Bachelor's Interior Architecture will present their graduation work during the ArtEZ finals in Zwolle. A visit to this graduation exhibition is a must if you are thinking about taking the Interior Architecture Bachelor's programme.
Internship
In the second semester of the third year, you will complete an internship of at least five months that suits your interest in the field.
Internship positions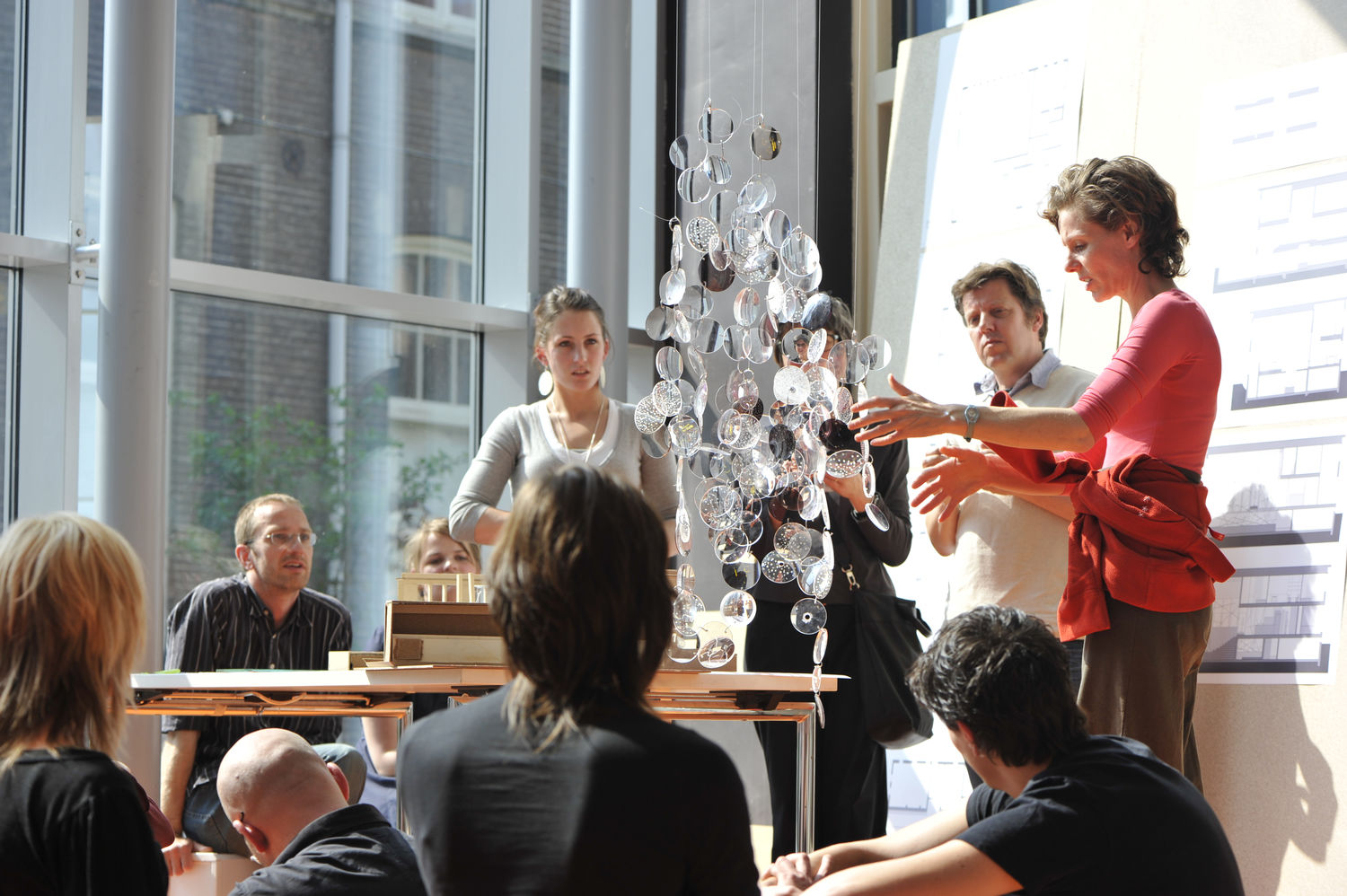 The internship positions range from working as an interior designer in an architectural firm to working in the studio of an independent artist.
Internship locations for students include:
An internship abroad is also possible.