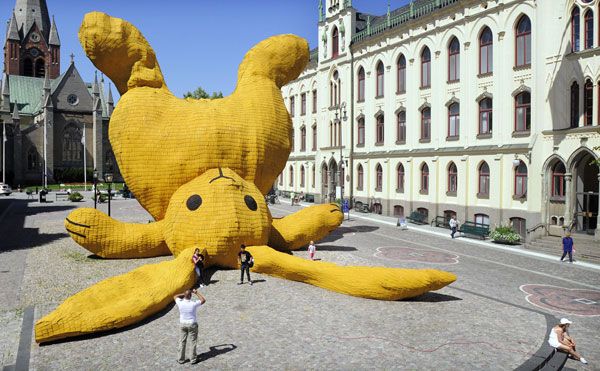 Independent artist
Following your studies, you will be trained for a very wide-range of work. Your work field will not be clearly delineated; there will be no beaten paths. Our alumni can be found in many prominent positions in art and society. The services ArtEZ offers its graduates include starter guidance in setting up their own business.
Further studies
You may also choose to continue your studies. You could do so through a Master's course in the Netherlands, for instance at the Dutch Art Institute. However, with the Bachelor's degree you also meet the admission criteria for international Master's courses.
Alumni
This course has contributed to the creation of special oeuvres. This course is associated with renowned artists such as Mark Manders, Rob Voerman, Robert Zandvliet, Florentijn Hofman and Derk Thijs. This course has helped many generations of artists to find their feet in their own practice and reach a larger audience. For example Kim van Norren, Lennart Lahuis, Jonathan van Doornum, Dieke Venema, Inge Meijer, Simon Angel, Sarah Verbeek, Dorita Savert and Sarah Bijlsma. Graduates also include art lecturers, art historians and a politician, Sharon Gersthuizen. You can find more former students on the BEAR website.
We feel it is important to maintain a good relationship with our alumni. You are still welcome at the lectures after your graduation. We also organise various practical professional courses and provide starter guidance. We will invite you regularly to reunions, network meetings, exhibitions and symposia.

Alumnus Jeroen Eisinga