After graduation
After graduation
After studying BEAR Fine Art in Arnhem, you can start working as a visual artist, filmmaker, photographer, curator, organizer or (art) critic. Your research skills, self-organising capacity, creative input and autonomous thinking will also be valuable in projects in which you collaborate with planners, architects or scientists, for example. In addition, you can choose to continue your studies in a national or international master course.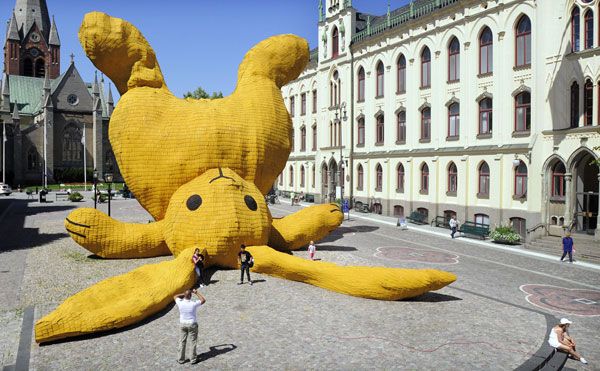 Title and diploma
After successfully completing the BEAR Fine Art course in Arnhem, you are entitled to use the title of Bachelor of Arts (BA). This course may be found in the Dutch Central Register of Courses in Higher Education (CROHO) under code 39110. The formal name of the course, under which it is known in CROHO, is Bachelor of Fine Art. This CROHO name will appear on your diploma.
Starting work
The fine art field of work is large and void of beaten tracks. During the course, you will become thoroughly acquainted with the many possibilities in the field and choose your own direction within the (inter)national world of fine art. Many generations of artists have already found their way to a larger audience. Many of our alumni can be found in prominent places in art and society. Among our graduates are also art teachers, art historians, designers and a politician.

Here are our alumni
Continuing your studies?
After Base for Experiment, Art and Research, you can choose to continue your studies at a national or international master, such as the Master of Arts in Fine Art and Design.
If you want to obtain a first-level teaching qualification, choose the Tailor-Made BA Fine Art & Design in Education course at ArtEZ. This course is offered in both Zwolle and Arnhem.

Alumnus Jeroen Eisinga