Bachelor BEAR Fine Art Fine Art
Base for Experiment, Art and Research in Arnhem
Head of Fine Art: Priscila Fernandes en Edward Clydesdale Thomson
If you have any questions, please mail to Tjoe Fang King (course administrator): t.king@artez.nl or call +31 (0)26 353 56 15 of +31 (0)26 353 56 00.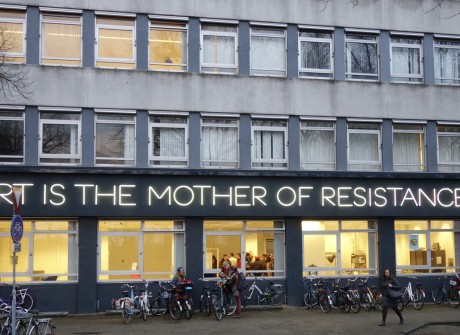 Oude Kraan Arnhem - location of BEAR Fine Art
Contact ArtEZ Academy of Art & Design Arnhem
Director: Sharon Gesthuizen
Onderlangs 9, 6812 CE Arnhem
Postbus 49, 6800 AA Arnhem
026 35 35 600

Route Google Maps
ArtEZ is within walking distance of Arnhem Central Station.
Parking in the vicinity of Onderlangs 9 is only permitted at the parking spaces marked with a P. Also see www.parkerenindestad.nl.
The Fine Art and Design in Education course in Arnhem is part of the ArtEZ Academy of Art & Design Arnhem.