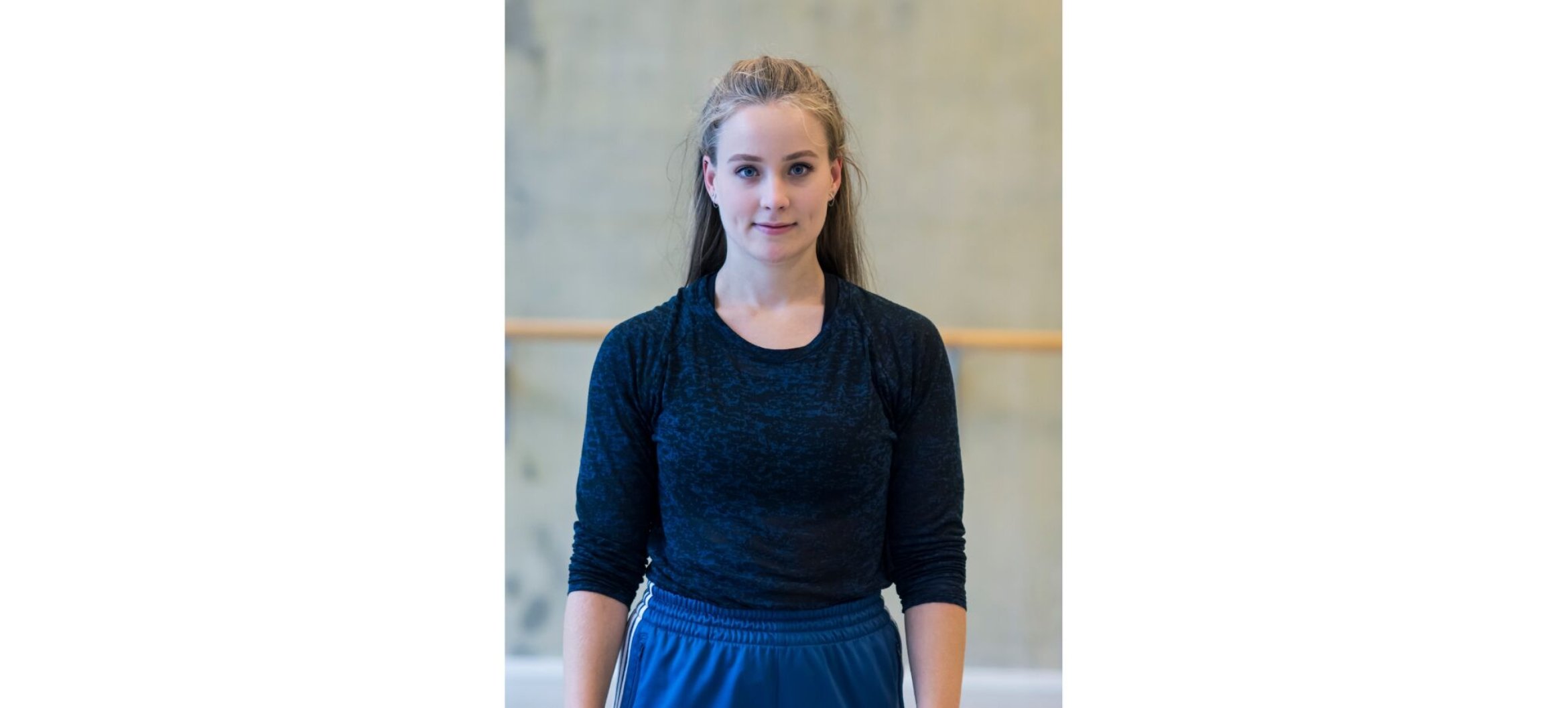 English below
Het samenbrengen van flow en danstechniek
Amber van Ophem (21 jaar) is begonnen met dansen op haar zevende en kan nu worden beschreven als een gepassioneerde en ijverige danser/dansdocent die ernaar streeft het beste uit zichzelf en haar leerlingen te halen. Vanuit een technisch en creatief perspectief stimuleert ze haar leerlingen. Amber is altijd op zoek naar nieuwe manieren om haar eigen techniek en die van haar leerlingen te verbeteren.
Voor haar profilering en scriptie heeft ze zich verdiept in het Progressing Ballet Technique programma van Marie Walton-Mahon en ze is nu een level 3 gecertificeerd Progressing Ballet Technique docent. Ze vindt het heel belangrijk dat leerlingen zich danstechnisch ontwikkelen en dat zij deze techniek ook kunnen toepassen in hun persoonlijke ontwikkeling als danser: meer uitstraling, lichaamsbewustzijn, zelfvertrouwen, creativiteit en muzikaliteit.
Na de opleiding gaat Amber verder als danser en dansdocent.
Bringing flow and dance technique together
Amber van Ophem (21) started dancing at age seven, and can now be described as a passionate and diligent dance/dance teacher who strives to bring out the best in herself and her students. She encourages her students from a technical as well as a creative perspective. Amber is always looking for new ways to improve her own technique and that of her students.
For her profiling and thesis, she submerged herself in the Progressing Ballet Technique programme by Marie Walton-Mahon, and she is now a level-3 certified Progressing Ballet Technique teacher. She believes it is important for her students to develop their dance technical skills and to be able to apply that technique in their personal development as a dancer: more presence, awareness of their own body, self-confidence, creativity and musicality.
After the bachelor programme, Amber wants to pursue a career as a dancer and dance teacher.
Deze pagina is voor het laatst gewijzigd op 15 juni 2021
Sta jij op deze pagina? En heb je een opmerking? Mail naar de redactie.