Successful NVAO Accreditation ArtEZ Academy of Art & Design Zwolle
Fine Art

Design

Architecture and...

Education in Art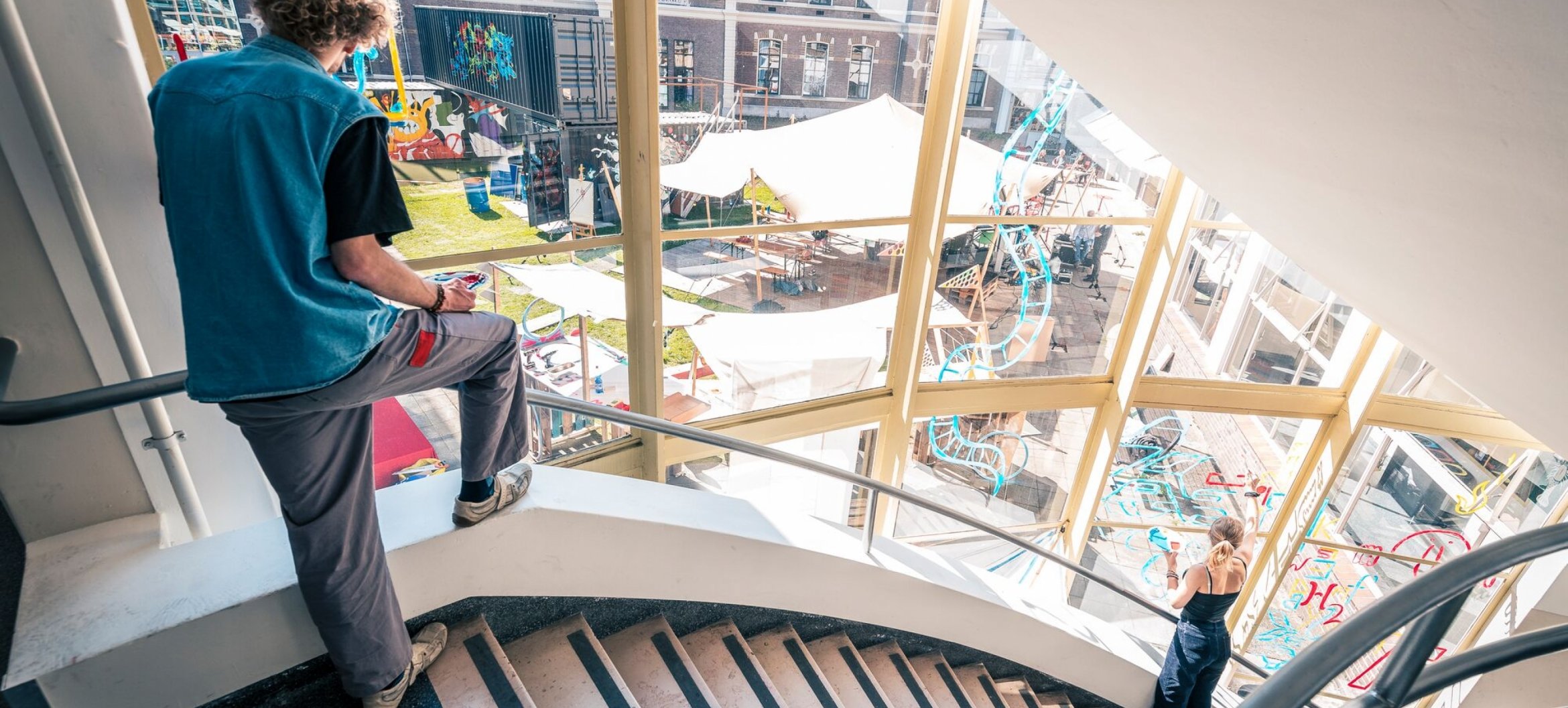 On June 10th, the Academy of Art & Design Zwolle, specifically the design courses (Interior Architecture, Graphic Design, Illustration Design, Animation Design and Comic Design) was visited by the NVAO. The panel was very positive; they saw a completely different academy than two years ago. The only recommendation was to continue along the same path. The Academy could not have expected better re-accreditation. A great result that lays a solid foundation on which the Academy can continue to work towards the future.
Thom Wildeboer, Director Art & Design Zwolle: "Homage to the entire Academy, especially all those who were involved: staff, employees, teachers, students, critical friends and advisors (of the Service Company). I also want to thank those who worked on this wonderful academy before 2020. They laid a foundation on which we could build over the past few years with this wonderful outcome. We have now received confirmation that our Academy is a high quality, high value art school where future artists/designers can develop well. The assessment is immediately a basis with which we can continue into the future, including taking the first steps towards the Uni location in Zwolle and many more wonderful plans with which we can get to work."
Maarten Bremer, Executive Board, adds: "I think the entire Academy can be proud of the positive verdict of the panel. They had no doubt, saw the development both physically in the academy and in the conversations with all groups. And I also saw that confidence in our own positioning last Friday: it was a long road, hard work was done in a difficult time, but we ourselves are proud and satisfied with what we have done. The only recommendation the panel made was to continue along the path we have taken. And we as the BoE have every confidence in that!"