ArtEZ Choir Class
All first- and second-year students in the Music in Education course sing in the choir class, together with the Music Therapy students. Each year, two projects (one classical, one pop/jazz) are organised, each time with a different theme, where the conductor can change. The projects are concluded with a public concert at an external location. During these concerts, the instrumentalists also play a solo or accompaniment.
Music Therapy Improvisation Week
Every year in October there wille be a joint Improvisation Project Week of the Music Therapy and the Music in Education course. Under the supervision of renowned Dutch and international guest lecturers, you will work in the area of music, dance and theatre towards a spectacular final presentation. Guest lecturers include Paul Griffiths (musical improvisation), Adriaan Luteijn (dance) and lecturers in music and musical theatre.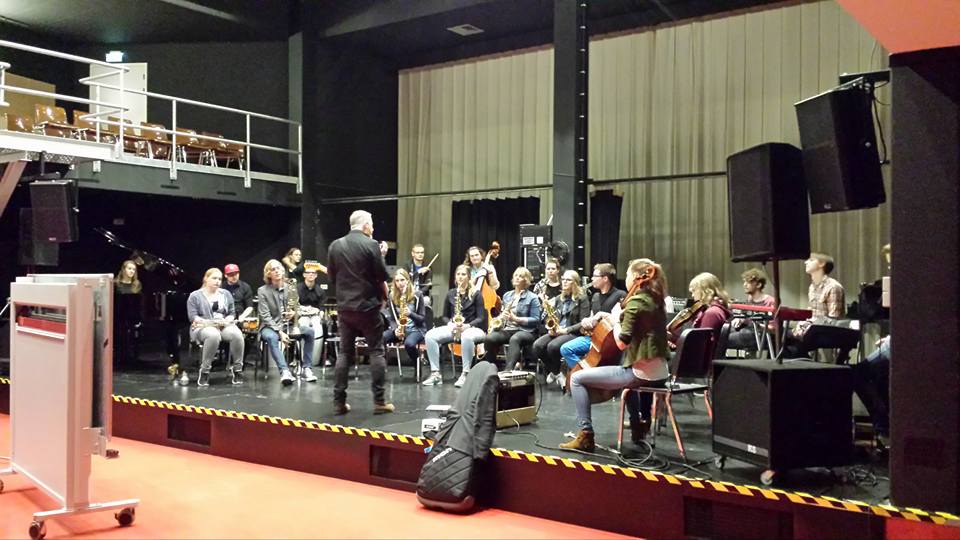 Music Therapy and Music in Education: joint year theme
Example of a year theme: Songlines after the book by Bruce Chatwin. In Aboriginal culture, something only comes into existence when it has been included in a song. By recording the landscape in songs, the Songlines are created.
Music therapy: Project week
Every year, the Music Therapy course organises a project week. In 2015, it was dedicated to intercultural music therapy. What influence does culture have on people, music, interaction, communication, and on clients' needs, and, most important of all, how does it impact music therapy? What is essential in music when you work with traumatised people from other cultures? During the project week, students were presented with music from different cultures. Music therapists from various backgrounds gave workshops about their experiences with people from a different background. Attention was also given to different musical styles, in order to try them out and practise them together
.
ArtEZ Finals
During this joint project week with Music in Education in Zwolle and the Music Therapy programme, the very best work from the Improvisation Week, the Choir Classes, the ensembles of the main instruments and the Music Theory Workshop will be presented.