There is a great demand from the work field for qualified music teachers. The Tailor-Made BA Music in Education responds to this.
You develop your own artistic skills as a musician during individual and group classes, in which you hone your skills on your own instrument or singing. You play a lot together in bands and ensembles and learn how to compose and arrange music. You also become skilled in conducting, coaching, leading and teaching. You learn how to work with primary school children up to secondary school pupils.
Curriculum of abridged Music in Education course
Do you have a Bachelor degree in Music or Music Therapy or Musicology? Then you follow a two-year program, 1 day a week especially for DM op Maat students, on Wednesdays. During these two years, besides the main subjects you will also be taught Psychology, Pedagogy and Educational Science (PPO), Singing, Guitar Practical, Piano Accompaniment, Pop Music Practical and Band Coaching. In a school ensemble, you will also lead an ensemble and create a music production in the education programme.




Do you have a primary school teaching qualification or a qualification from another teaching course? And would you like to take the abridged Music in Education course to obtain a music teaching qualification? Then you will follow a three-year programme. You take classes on Wednesdays, together with other DM op Maat students in a curriculum specially designed for you.This is an in-depth programme as described above, extended with music theory subjects, plus musical, art and cultural history.

Have you completed a related study, such as pedagogy, remedial education or musicology? Then contact us for more information about the possibilities.


What do you learn in the Music in Education course in Zwolle?
The curriculum for the Tailor-Made BA Music in Education course in Zwolle is practically oriented and varied and consists of the following parts:
music-making subjects

method didactics (including your job or internal or external internships)

theoretical study (subjects: workplace arranging/writing musi

c, ear training, arranging and orchestrating, music history and culture studies)
During the study, a lot of attention is devoted to creative processes like composing, arranging and improvising, planning lessons and method material and doing research. You also learn how to set up a music production in the education programme.

Lessons, internships, assignments, excursions and cultural visits, also prepare you to give the subjects of Culture and Arts and General Art.

See the curriculum of the four-year Bachelor

Study support
During your studies at the Academy of Music, you will have regular discussions with your study advisor. Often these conversations will be individual, but it is also possible to discuss ideas about your study with the study advisor in class or in groups. He or she will explain the practical issues relating to the course. The study advisor will also discuss your study and planning methods and advise you where necessary. If you are having problems during your studies, you can also arrange a meeting with your study advisor.
Music & Health
The profession of musician imposes high physical and mental demands. At ArtEZ, we therefore devote a lot of attention to music and health. During singing days, the subject of healthy voice use is addressed.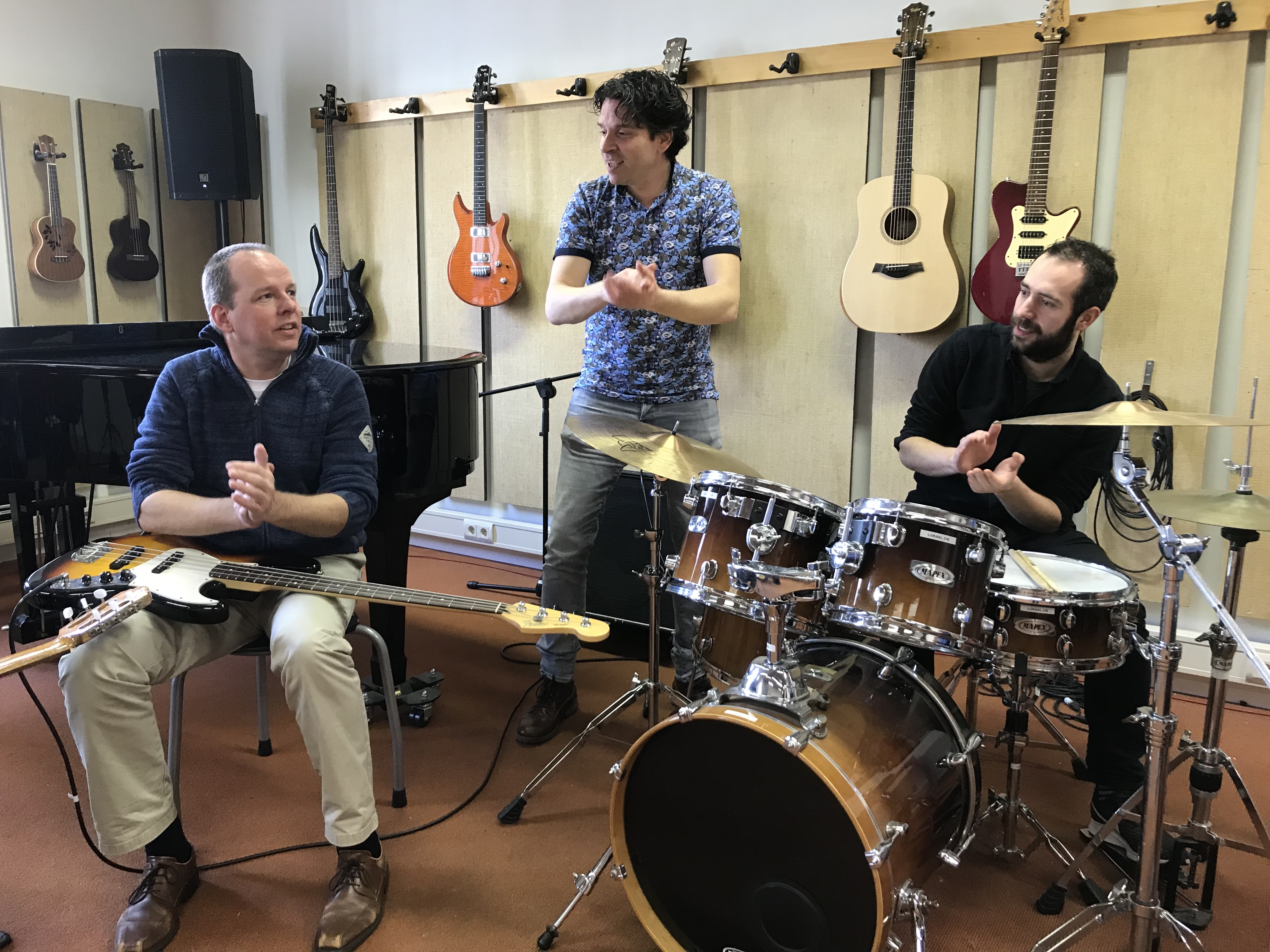 Enterprise and research
During the Music in Education course, we devote a lot of attention to research skills and developing an entrepreneurial attitude.
Do you want to study independent enterprise in more depth? If so, within your graduation profile, you can choose to start up your own educational business and do your own research.

Facilities
The Music in Education course in Zwolle is part of the ArtEZ Academy of Music in Zwolle.
Study in Zwolle
Zwolle is a real Hanseatic city, with small, winding streets and many unique shops and eateries.