During the four-year Base for Experiment, Art & Research course, you will have workplace courses, exhibitions and interesting internships. By choosing to study Base for Art, Experiment & Research, you choose to do a unique programme.
Mariel Smit Fine Art (BEAR) - ArtEZ Finals 2017
The course begins with an adventurous first year (Propedeuse) with a strong emphasis on creation. You will be introduced to different approaches to art, from which, at the end of the year, you will choose to pursue. You will discover your own preferences and qualities, will be better able to work with them and will become acquainted with various aspects of the art world. In the BFA Arnhem, you will be assigned to one of our tutors. You will be part of a tutorgroup and will work in your own space or studio. You will follow lectures, go on study trips and choose from a wide range of projects, theory classes and workshop courses.

Theory of Art
After an introductory programme in the first year, the theoretical curriculum will consist of eight elective programmes each year. By immersing yourself in art theory and history, psychology, sociology, political science and philosophy, you will broaden your mind set and reinforce your critical thinking. The theory lessons will challenge you to investigate your work and discover your place in the world as an artist.
In the first year, you will also have the opportunity to apply for admission to the Honours Programme, which is supplementary to the regular programmes of your own Bachelor's course.
Workshop programmes
You will encounter students from almost all other departments in the workshops.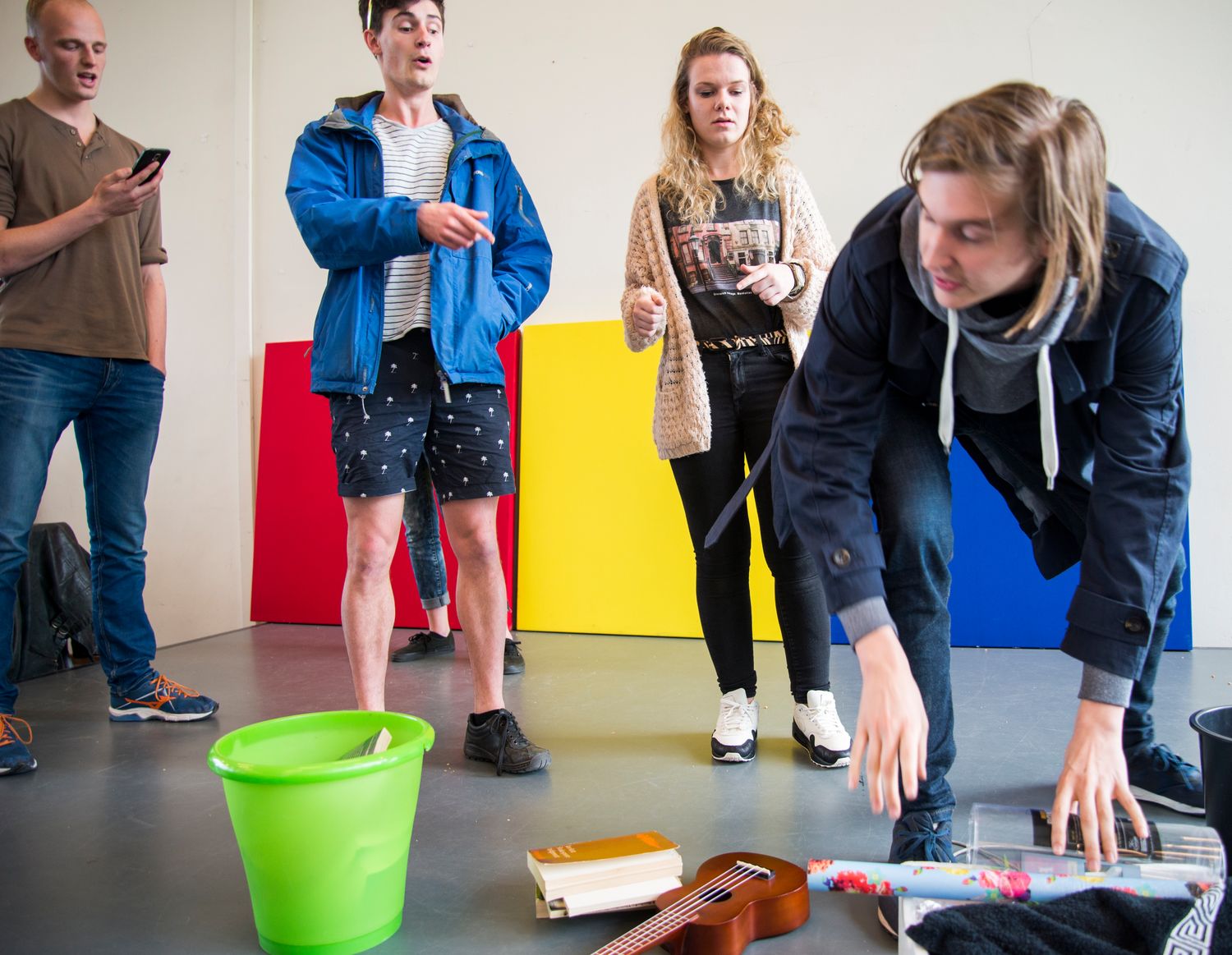 BINGO 2017 Fine Art (BEAR)
Exchange and internships
As part of your course, you can collaborate with ArtEZ students from other courses, such as Theatre, Music and Interaction Design. You can also participate in an exchange program with art schools abroad, such as the Chelsea College of Art in London. You will also undertake an internship with an artist, art institution or organization.
Exhibiting Art
The academy has its own exhibition space in which the various tutor groups take turns exhibiting their work. Both the projects and the theory modules are concluded with a festival, in which students, lecturers and guests view and discuss their work and research.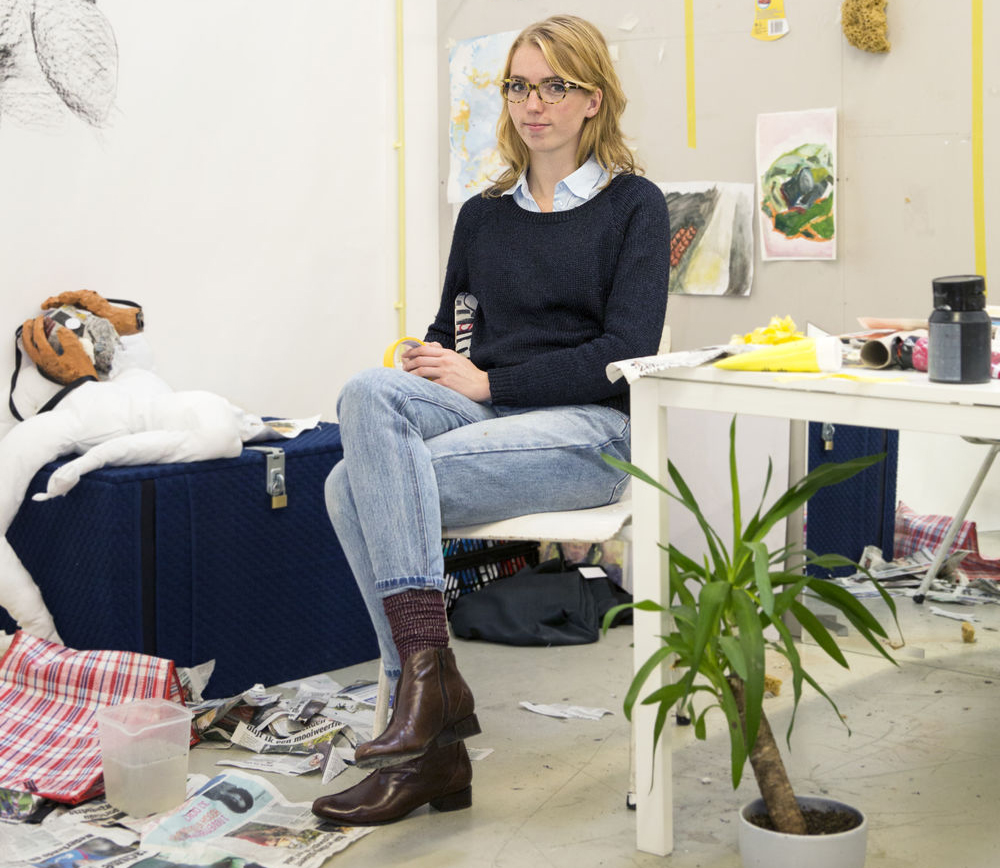 Mariel Smit Fine Art (BEAR), student in atelier
Graduation and ArtEZ finals
Your graduation assignment will be based on your own work and research. You will be guided by your tutor, theory lecturer, other artists and specialists in the field. All students will present their graduation work during the ArtEZ finals in Arnhem. A visit to this graduation exhibition is a must if you are thinking about pursuing Base for Art, Experiment & Research.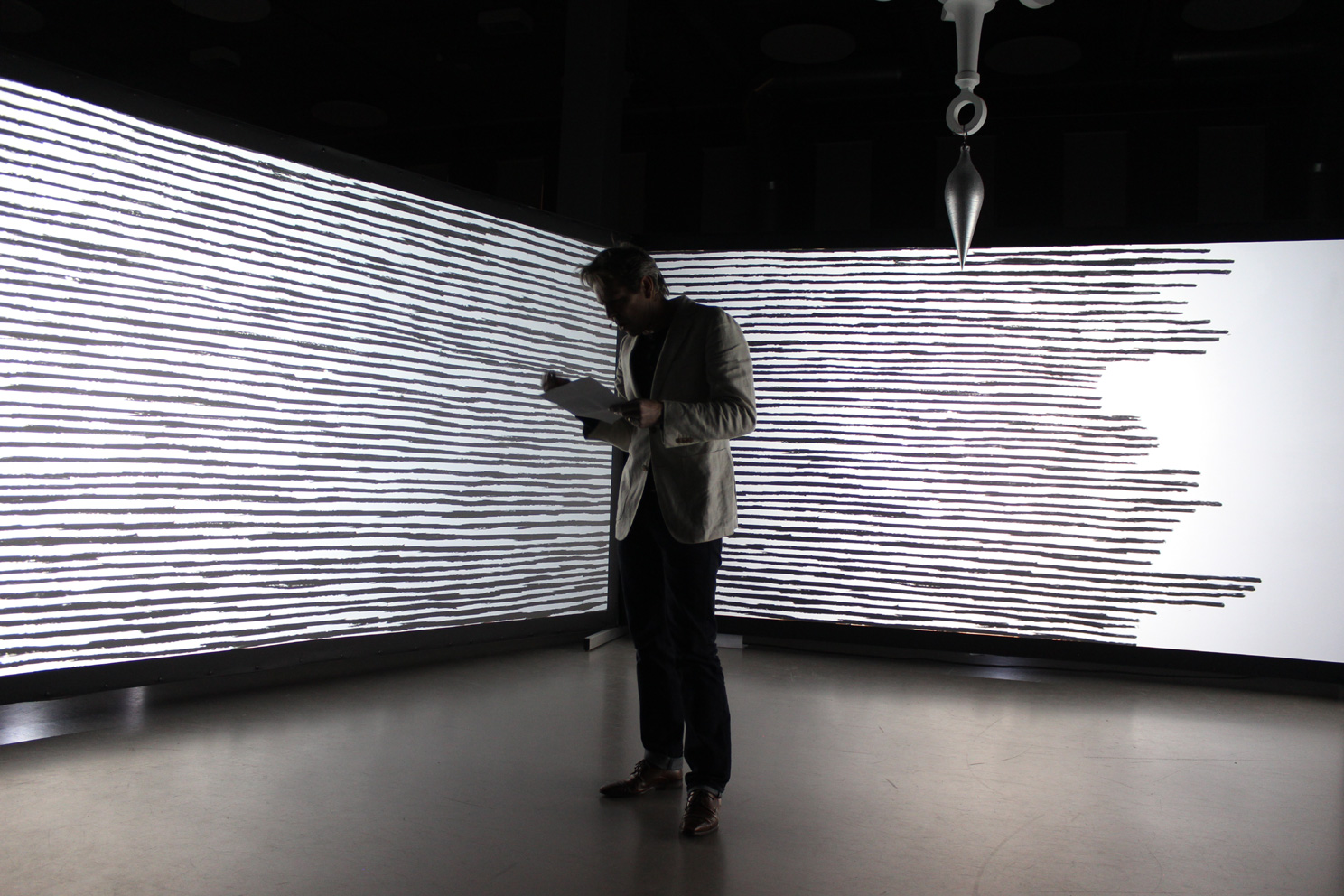 'De kracht van Oost' (Robbie Cornelissen en Dirk van Weelden (text)
Lectures
There are lectures almost every week by one of the tutors, or guest art historians, theorists, curators or artists. The lectures are open to everyone, including to those who have not yet enrolled in the Base for Art, Experiment & Research program.

Án interstellar Future'

'Can you send me a sexy photo of yourself? SELFIES before and after the digitisation of photography', by Tutor Korrie Besem.
'Experimental Psychology' by Prof.Tutor Johan Wagemans.
'The paper handshake' by Alex de Vries.
Craftsmanship by Cornel Bierens.
Mensbeeld (humanity) by prof. dr Wil Roebroeks (archeology / University of Leiden)


One hour's walk door Miek Zwamborn
Study trips
A wide range of travels, sights and experiences are necessary for an artist. That is why we organise various excursions and study trips. At times this involves the entire program (Venice, Vienna, Cologne) and at other times, only the tutor, theory or project groups (New York, Brussels, Amsterdam). Workweeks will be organised in special locations in Germany or Spain, for example. A study trip that includes a professional experience, may also serve as an internship. Shorter excursions will mainly take place during project weeks, such as a trip to the Hortus Botanicus.
Study trip Fine Art (BEAR) Documenta Kassel 2017

Study trip Fine Art (BEAR) Berlijn 2017

Ruhr treinnale the bearians 2016