SPOTTED: ArtEZ alumni show painting is more vital than ever
A rave review for Buning Brongers prize winners and ArtEZ alumni Cao Tang and Muzammil Hussain! The Parool visited the Arti et Amicitiae exhibition, where the young painting talent is exhibiting until Saturday 10 December.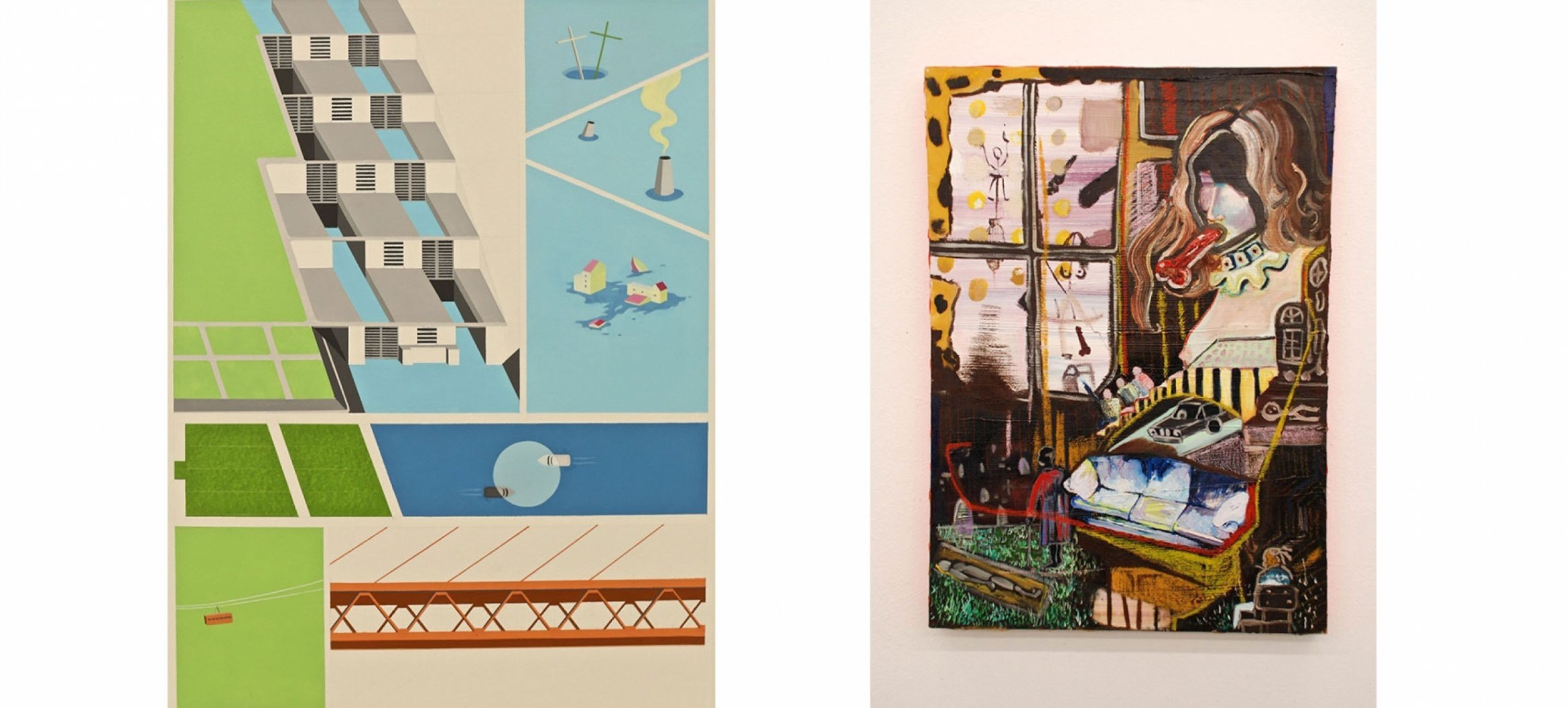 Prize winners
In July, Cao Tang (BEAR Fine Art in Arnhem) and Muzammil Hussain (Fine Art in Enschede) won the Buning Brongers prizes. Six winners were chosen from 69 nominees, including no fewer than two ArtEZ alumni.
Cao Tang
Het Parool nominated Cao Tang's cool paintings as the best work in the exhibition by a mile. "The Chinese alumnus of Arnhem's ArtEZ creates a kind of surreal pictograms in which prison buildings are viewed through binoculars, a campsite is deconstructed or a plane crashes on the horizon."
Muzammil Hussain
The Parool admired the work of ArtEZ AKI alumnus Muzammil Hussain, who creates figurative compositions in which the story floats away in nighttime darkness.
"The diversity of their work, now on display at Arti et Amicitiae, shows how vital painting still is - or again."