Doing (Artistic) Research
Doing (Artistic) Research is a (pilot) programme collectively offered and curated by ArtEZ lecturers, researchers, alumni and students. In lectures, workshops and exhibitions, students can learn about various aspects of (artistic) research outside their own studies. On this page, you will find more info and the programme.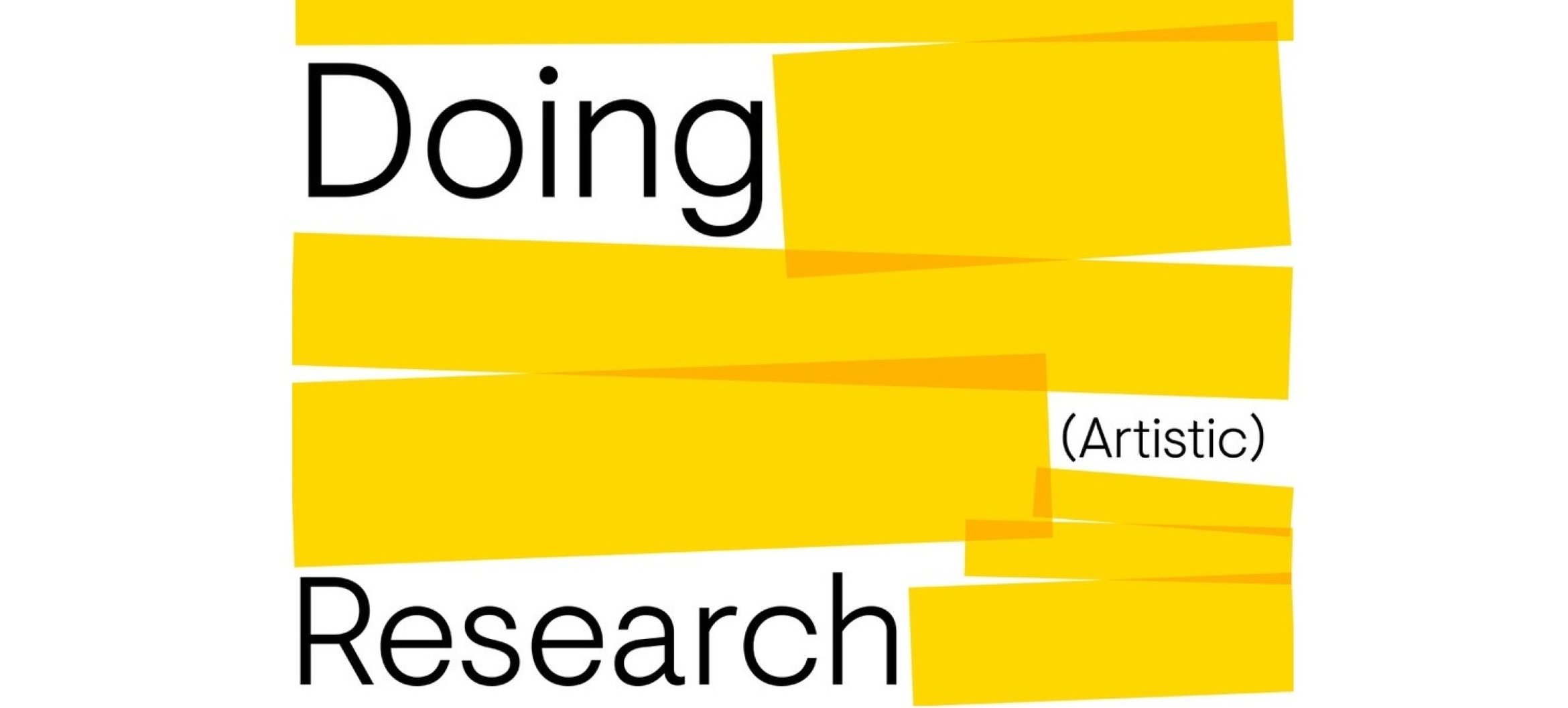 What is (artistic) research?
In (artistic) research, artwork and research coincide. Each (artistic) study therefore develops its own research method. The word 'artistic' is deliberately in brackets because the artistic is also determined in the research itself and is not a predetermined concept either. There is no such thing as a fixed method for doing (artistic) research; there is not just one way, there are countless. And you have to find them and we would like to help you with that.
Doing (Artistic) Research does so by organising various activities to get in touch with other students, alumni, lecturers and researchers and to share knowledge and experiences about research (e.g. about your own research questions). Furthermore, you can learn about research carried out by other students, artists and researchers; in doing so, you will also experience that doing research always has a public aspect because research exists by the grace of an environment that can provide feedback and assess or help shape the value of the research. (Artistic) research is not something you do alone.
The events of Doing Artistic Research showed that artistic research isn't stuffy or distant, but can be personal, informal, and very much alive."
Want to get a better idea of Doing (Artistic) Research, and hear what students ánd researchers have to say about it? This video gives you a taste of what Doing (Artistic) Research entails.
Programme
Doing (Artistic) Research organises activities throughout the year. You can find these events on the agenda of artez.nl.
About us
Doing (Artistic) Research is a collective effort of Werkplaats Theorie, Honours Lab, Studium Generale ArtEZ, Mediatheek, APRIA and ArtEZ Press. In short: all departments dealing with artistic research and expressing it in different ways. In Doing (Artistic) Research, the Mediatheek provides the location, archives and books, the Studium Generale dedicates itself to translating complex ideas into stimulating lectures or workshops, the Workshop Theory focuses on individual coaching and exchanges with alumni, and the Honours Lab offers in-depth educational tracks that connect student, theory and art practice. Finally, APRIA provides a platform to disseminate (artistic) research through its website.