Admission to Classical Music varies for each major. But what else can you expect from such an entrance exam, and how can you prepare well? You can read about it on this page.
Application
You can do admission at two times:
Admission from 6 to 19 March: register before 1 February
Admission 5 to 25 June: register before 1 May

Applications received after 1 June will only be considered if there are still enough places available on the course.

Apply
Classical Music admission requirements
If you would like to apply for the Classical Music bachelor course, you must meet the following conditions:
VWO, HAVO, MBO (level 4), or international equivalent (consult the International Credential Evaluation);

language re

quirements apply to this course.

The theory classes are offered in both English and Dutch. Most other classes are taught in English;

you

must successfully complete an entrance examination.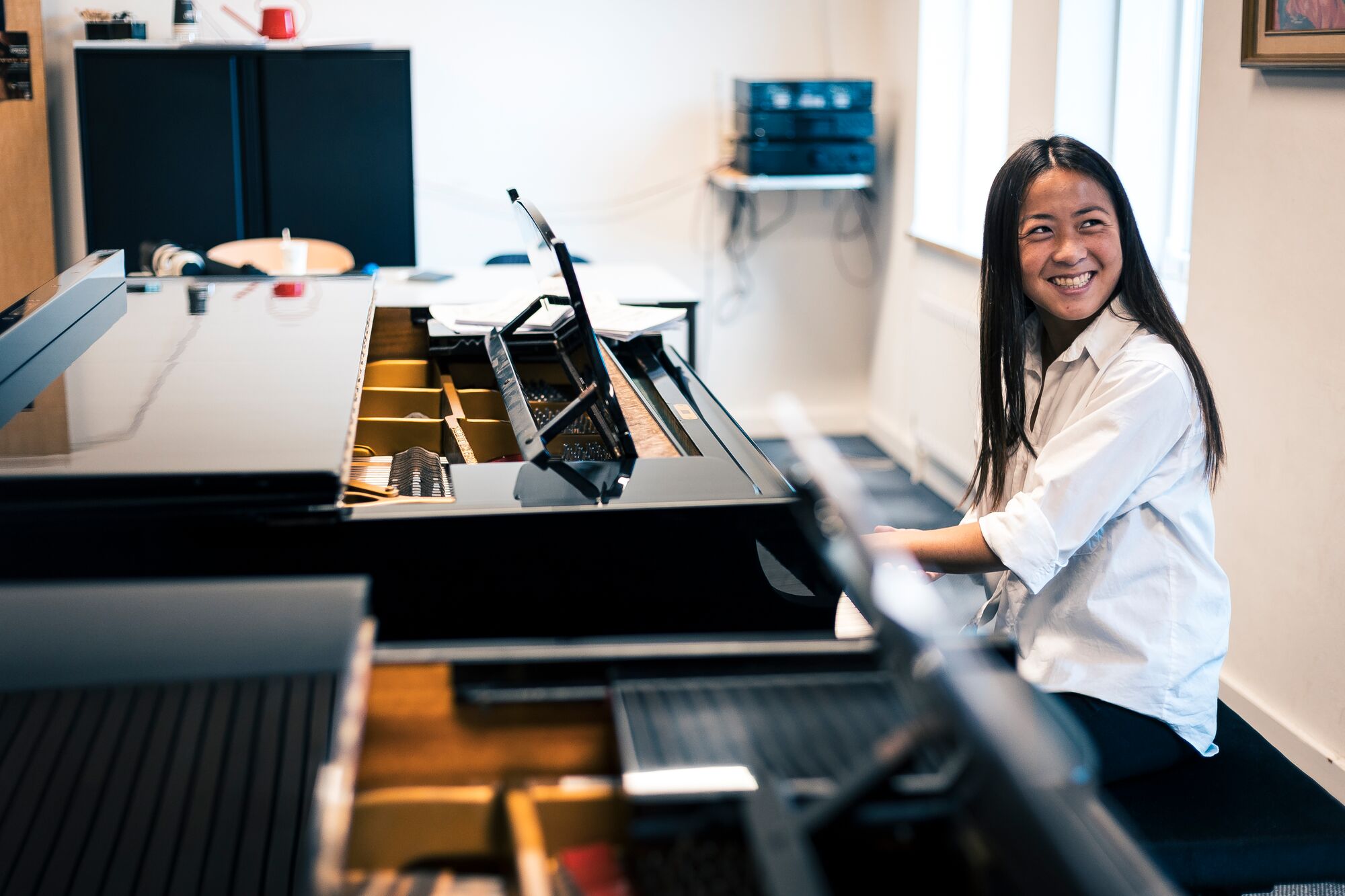 Entrance exam
The entrance exam consists of three parts: your motivation, a practical audition and a music theory test.

These parts enable us to get a complete picture of who you are. Of course you have to be musical, have a talent for the major of your choice, have a good ear and – the most important criterion – have sufficient potential to develop musically. But we are also keen to see who you are, what your ideas, dreams and plans are.
Show yourself!
You write a short text (150-250 words), in which you introduce yourself and explain how ArtEZ can help you achieve your goals. We hope to see this personal vision and motivation reflected in the practical exam.

For the practical part of the entrance examination (the audition), you will be asked to put together a short programme with works of varying character. You should bring a list of pieces to be played to the audition in quadruplicate. Admission requirements for the practical part of the examination vary depending on the major. You can find them under the major of your choice.

During the audition, you will play this programme for at least two lecturers from the board of examiners. They will assess your aptitude, technical mastery, musical expression, individuality and creativity, but above all your potential for development. You may be given some directions on the spot, or be asked whether you can play a certain part in a slightly different way.

You may play a programme with or without piano accompaniment. If you sing or play a single-voice instrument, we have a strong preference for accompaniment by a pianist. If you cannot provide a piano accompanist yourself, you can indicate this and the academy of music will provide one, for a charge. If you are making use of a piano accompanist from the academy, please e-mail the piano parts to conservatorium.zwolle@artez.nl no less than three weeks in advance.

Playing or singing a piece of music at sight may be part of the audition.

The music theory test helps us understand your knowledge of music theory and your potential for development in that area. The test consists of an individual section and a group section. As far as possible, the individual test is tailored to the major of your choice; in other words, the test is different for piano than for flute or vocals. Nevertheless, the theoretical basis for each instrument is similar. Description theory admission

After the entrance examination, the admission committee advises the Board of Examiners of ArtEZ Academy of Music. The board checks whether the procedure has been followed properly and ultimately decides whether you are admissible as a candidate. The results will be communicated to you in writing.

An 'admissible' result is only valid for the course for which you have applied. If you want to do an entrance examination for a course or specialisation at a different location, you must register for this separately. The admission is only valid for the academic year immediately following the entrance examination. Should you wish to start a year later, you can submit a written request to the Board of Examiners to defer your admission for one year.

If you do not agree with the result because of the procedure followed, you can lodge an objection with the Board of Examiners.
Fully prepared for the entrance exam
You can also prepare for the music theory exam by following the Theory crash course. Link

Before you sign up for the entrance examination, we recommend that you take an introductory class. This will enable you to get to know the lecturer or lecturers (better) and give you an idea of the required level and your chances of admission. You can also discuss possible programme components for the entrance examination. You can request an introductory class by sending an e-mail stating the degree programme, major and your preference for a main subject lecturer, if any.

Please note: introductory classes are only available in the period from December to March.

A preparatory programme at the ArtEZ Academy of Music will prepare you for admission to one of our bachelor courses in Arnhem, Enschede or Zwolle. Are you a young, talented and serious music lover of 10 years and older, or are you (almost) finished with your senior general secondary education, pre-university education or secondary vocational education and do you want to go on to the academy of music? Here you can find out which preparatory programme suits you. lor of Music.