Developing your musical, technical and artistic skills is obviously a very important part of the Classical Music course. But there is more to it when you want to make music your profession.
What do you learn on the Classical Music course?
Attention to career counselling
At least as important as being able to play, compose or conduct competently is finding answers to questions such as: who are you, what makes you special, why do you do what you do, and how can you use it to generate income? In addition to the classes in your major, close attention is paid to career counselling.

Enterprising attitude
We also introduce you to the field and help you develop an enterprising attitude. For example, you will be taught presentation and communication skills. For a solid basis of knowledge, you will also follow musicianship classes (music theory in practice), philosophy & culture and music history.

Study coaching
As a musician you spend a lot of time studying and rehearsing. But how do you do that effectively? How do you keep the balance, how do you work on your self-confidence and how do you remain healthy? Our study coaching is designed to give you tools for this. You also follow classes in yoga and healthy use of your body.

In line with your ambitions
The first two academic years focus on training musical and artistic skills. From year three on, the course becomes more and more tailored to you: there is increasingly freedom to design your course curriculum in a way that suits your ambitions.  
Course structure
The subjects you take are aimed at helping you develop into a musician with your own vision. You work not only on a strong technical basis, but also on the confidence in yourself as a musician.

Musical skills
Throughout your course, you will work on your technical and musical skills. You will do so during individual classes, group classes, chamber music/ensemble playing, interim concerts, master classes and through self-study. You will also have classes in playing in a band and vocalisation in a choir.
 
Study coaching
Self-knowledge and self-confidence are indispensable if you want to make music with conviction. Everyone will be exposed to criticism and setbacks several times during their career. You have to learn to deal with this in a solution-oriented way. You will learn these skills in year 1 (and 2) of the course during study coaching.

Exploratory internship
In the first year you will become acquainted with teaching during a short exploratory internship. You will go to institutions and see how they teach. 

Projects
In the first year you will participate in four project weeks, which will return in the second and third year. In the 'Society' week you will carry out a project with a socially involved organisation such as KASKO. In the 'Collaboration' week you will follow workshops with students from other art schools and work on a joint performance. In the 'Music of Today' week we examine questions such as: how do you approach contemporary music and the different strands within it? We do this for example in cooperation with the Andriessen Festival, organised by Phion and Orkest de Ereprijs. In the 'Education' week you will study the many facets of (music) education. Initiators of educational projects from all over the Netherlands come to the ArtEZ Academy of Music to share their stories.

Feedback
Each class block concludes with feedback and/or tests. As a result, you will know exactly where you stand during the year and not just at the end. A portfolio assessment also takes place at the end of the year. Your portfolio will include reflection reports and feedback forms from the team of lecturers and supervisors, various video recordings and self-written articles about works performed.

In the second year you hone the skills you acquired in the first year. These are supplemented in year 2 with didactics and methodology.

Didactics & methodology
Following on from the exploratory teaching internship in the first year, you learn to make lesson plans. You will practise teaching with fellow students. You will also delve into various didactic models and theories. 

Deepening other musical styles
In year two you will broaden your horizons by delving into a different style of music. You have two options for this. Either you choose to play in the ArtEZ Moderne ensemble – here you will work for a year on all kinds of contemporary music styles by means of performances and lessons related to these performances – or you chooseto take a practical subject in the Jazz & Pop course. You take the classes in this subject, which are also related to a performance in, for example, a festival. Both choices allow you to master a new style of music and learn how to bring it to the world.

In the third year you will have a lot of freedom to organise your own course curriculum, on the basis of internships and project weeks. The music theory classes are linked to your specialisation and are tailored to your personal learning pathway.

Specialisation
In discussions with your career advisor and other lecturers, you will hone your ambitions. You can then tailor your course curriculum accordingly. You can specialise through minors and projects. Examples of projects and specialisations include: management, entrepreneurship, composition, song accompaniment, music production, education lab, brass conducting and parts of the Music Theatre and Jazz & Pop course. You will also start your research this year.

Future-oriented career counselling
In year three, your career counselling will focus on your future as a musician. In this year we will work with a personal development plan and a SWOT analysis, in which we examine your strengths and development points.

Internship at school or in the field
You will need the didactic basis from year two for teaching in a music school. You will conclude the internship with an internship report and a methodology portfolio. In the third year, you can also opt to do a practical internship.

The final year of the course consists of an internship or exchange and a free choice. The course concludes with two final presentations.

Free choice
You may choose to do a minor or take the Professional Skills Plus course. This subject involves organising a presentation outside ArtEZ, including arranging the location and financing yourself. For this you are taught classes in fundraising, branding and project organisation.

Internship or exchange
A unique feature of the Classical Music course in Zwolle is an internship in the field. Where you choose to do your internship depends on your own ambitions after graduation. You can opt to do an internship playing with an ensemble, orchestra or choir, but also, for example, an internship in the management of a music school, cultural centre, orchestra or festival. If you opt for an Erasmus exchange, you will not do an internship.
 
Presentation of craft skills
The course concludes with two final presentations. One of them is a presentation of your craft skills. During this presentation, you will play a number of compulsory pieces and you will be judged by your musical qualities.


Enrico Reus' craft skills presentation, his graduation project in 2021.

Presentation of musician's vision
The second final presentation is about the role you want to play as a musician. What's your story? We test whether you can convey your vision to your audience. You are free to choose the form of your presentation. It can be a piano recital, but it can also be a multidisciplinary show, playing in a well-known band or a presentation about how you set up your own music school in Aruba. In working towards this final presentation, you will be supervised by an external coach who works in the professional sphere in which you see opportunities for yourself. 


Merel Masin's final performance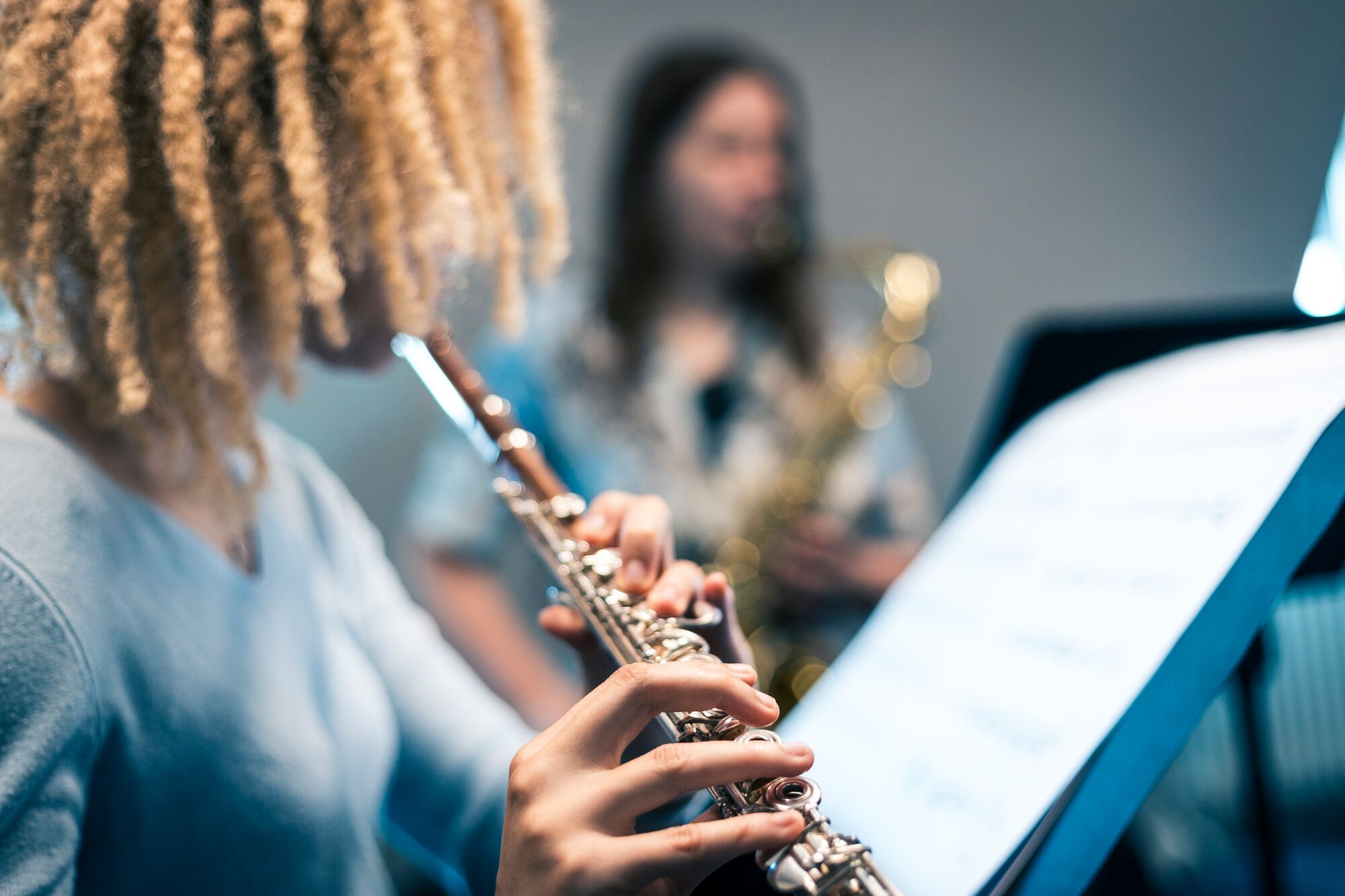 Course supervision
With study coaching and career counselling, we help you prepare for a working future. You will immerse yourself in developments in the discipline and learn to understand how the music market works. You expand your network, gather knowledge and develop entrepreneurial skills.
Study coaching
In order to help you find your way, you will be introduced to different supervisors at the start of your course. In the first two years, the subject of study coaching occupies an important place. You will work on your soft skills and the study coaches will guide you in shaping your compulsory portfolio. You will follow the study coaching classes in small groups.
Career coaching
From your third year, you will receive career counselling. In your personal development plan you describe your ambition and what you are going to do to achieve the desired outcome. In this way, you will be taking the first steps towards achieving your ambitions during your course.
External coach
In the fourth year, you will choose an external coach who works in the field you are aiming for. This coach will guide you to the final presentation of your professional skills.
Music & Health
Musicians are subject to exacting physical and mental demands. That is why at ArtEZ we place the necessary emphasis on healthy music making. We do this especially during project days/weeks. You will follow a series of classes about the healthy use of your voice and learn to recognise and avoid work-related physical issues.
Music preparatory programme
A preparatory programme at the ArtEZ Academy of Music will prepare you for admission to one of our bachelor courses in Arnhem, Enschede or Zwolle. Are you a young, talented and serious music lover of 10 years and older, or are you (almost) finished with your senior general secondary education, pre-university education or secondary vocational education and do you want to go on to the academy of music? Here you can find out which preparatory programme suits you.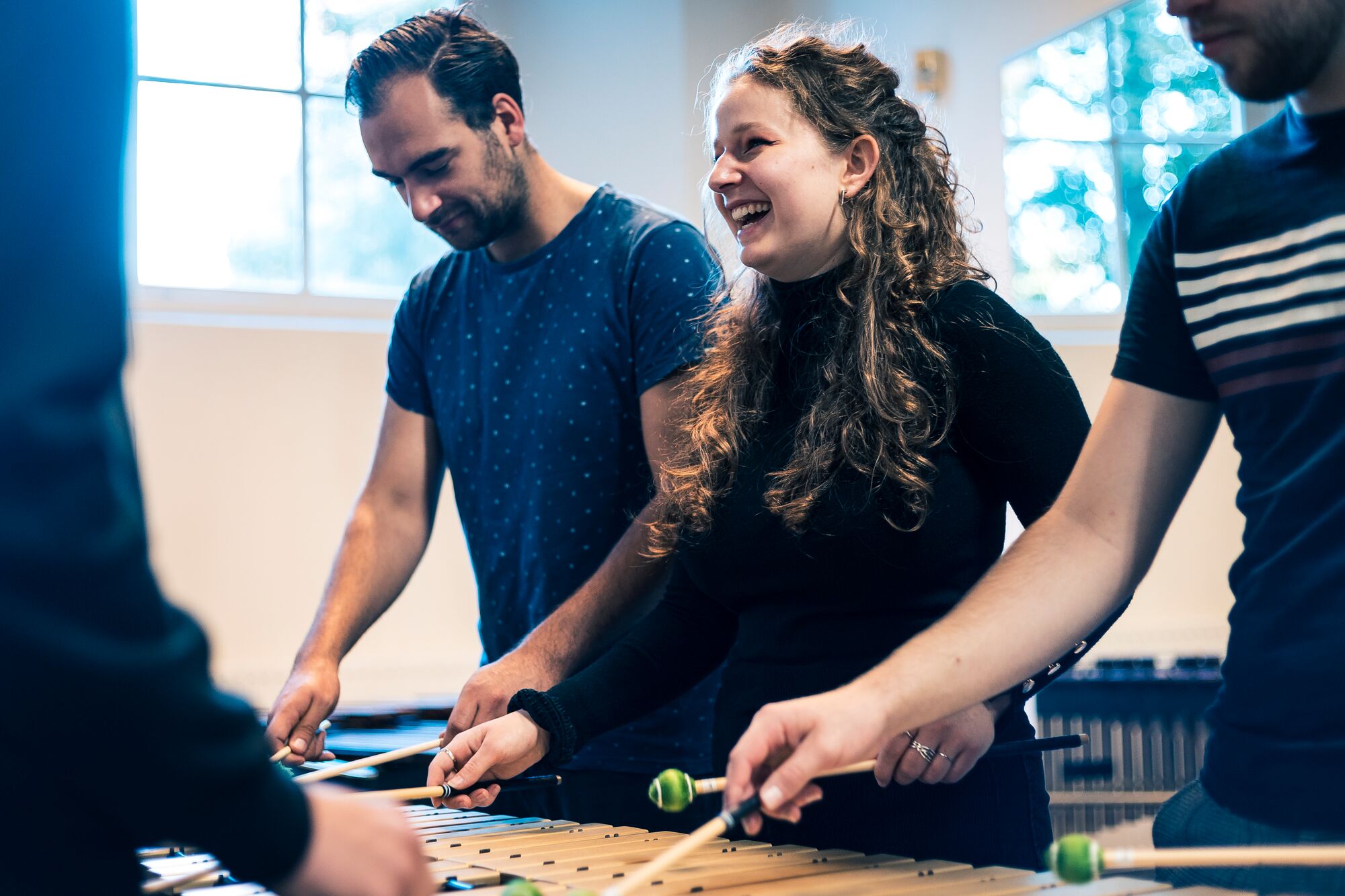 ArtEZ finals
All our graduation students will present their graduation work during the ArtEZ finals. A visit to this graduation exhibition is a must if you are thinking about taking a course at ArtEZ.
Study in Zwolle
Zwolle is a lively Hanseatic city, with winding streets, a canal and many original shops and eateries. Zwolle's charm is its security; you get know the city and its people quickly. This is where creative students, innovative entrepreneurs and self-willed freethinkers easily meet each other. Zwolle can be reached by train from the Randstad in about an hour.