ArtEZ finals 2022: wrap-up
Fine Art

Design

Fashion

Creative Writing

Music

Dance

Theatre

Architecture and...

Education in Art
A new generation of art students has graduated! Their final performances, exhibitions and concerts prove that this world cannot do without art. And all that beauty should be seen. This summer is the perfect time to treat yourself with the inspiring stories of the class of 2022. We have curated a small selection for you!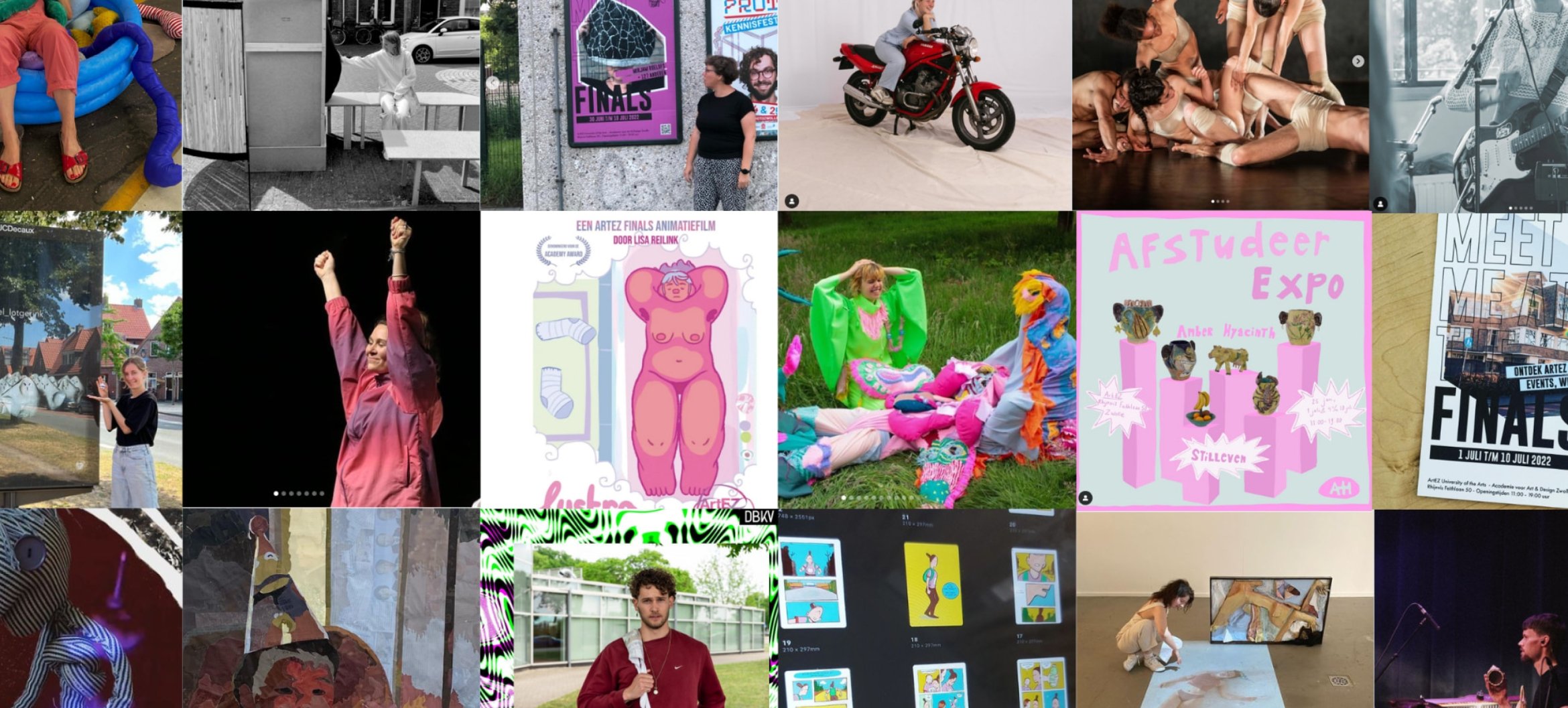 Recap
Art & Design Arnhem
Fashion Design | online
After four intensive years, 23 fashion design students from the 64th class of Fashion Design will present their graduation collections in a movie. With a great deal of love, care and perseverance they each managed to develop their own signature and create a personal image. The film was screened in Focus Film Theatre during the finals from ArtEZ Academy of Art & Design Arnhem. Discover the work of the newest generation fashion designers:
Art & Design Zwolle
Illustration Design | online
Check out the work of our finals students from the course Illustration Design! Want to know more? All students explain their work in a video. Below, Amber Pieren talks about her work Futuristic Present. View the playlist of all Illustration Design graduates here.
Stories
What motivates our graduates? What subjects did our students graduate with and why? On artez.nl/finals you can read the stories behind the performances, concerts and exhibitions of our students.
Bachelor Music Theatre | Feel the anxiety trans people experience
"I've asked myself throughout my life so far what's wrong with me. I definitely don't feel like a woman. But I also don't want to be a man," says Charlie in the video below. Charlie Rackwitz has completed the bachelor's course in Music Theatre at the ArtEZ Academy of Music in Arnhem. In the video, we hear them talk about their final performance as well as about their experience as a student at ArtEZ.
Bachelor Fine Art | Recreating memories to help us heal
Activist. Former refugee. Artist. That's Rojin Tavassoli. She started the course Fine Art four years ago because she wanted to pursue something that was only for herself. She wanted to understand that part of her that was yet undiscovered. In the video below, she tells us more about her experiences during this course: "My brain is constantly on. I'm constantly thinking and jumping from one topic to another. But when I paint, it stops. I feel zen."
News
Graphic Design Arnhem | Erwin Joziasse starts the conversation about LGBTIQ + with his drag dresses
Zeelandic, homosexual and drag: a combination that has not always been easy for Erwin Joziasse. Now, it's where he gets his inspiration from. For his graduation at the bachelor course Graphic Design in Arnhem, he made drag dresses according to Zeeland's traditional costumes, to start the conversation about LGBTIQ+. RTLNieuws interviewed Erwin about his work.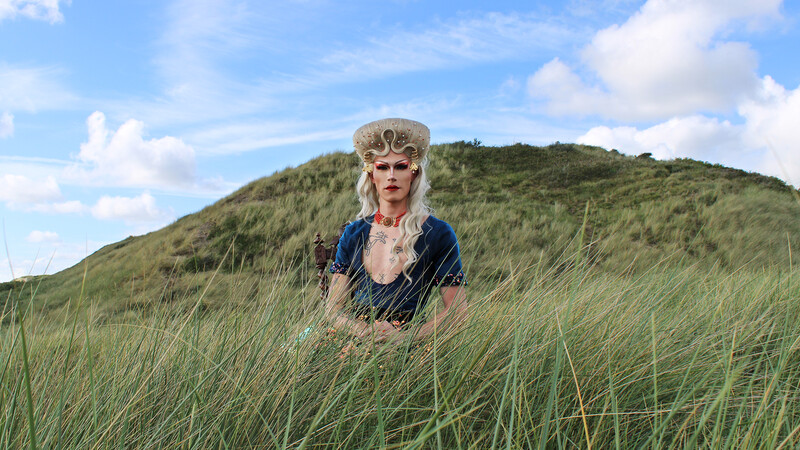 Student pages
Wish you could have seen more student work? Especially for you, there are student pages. On these pages, students introduce themselves and their (graduation) work. We cannot tell enough how proud we are of them!
View all the studentpages here
Instagram Takeovers
Many of our finals students took us behind the scenes right before they graduated. You can see all the takeovers in ArtEZ's Instagram highlights, 'finals takeovers 2022'.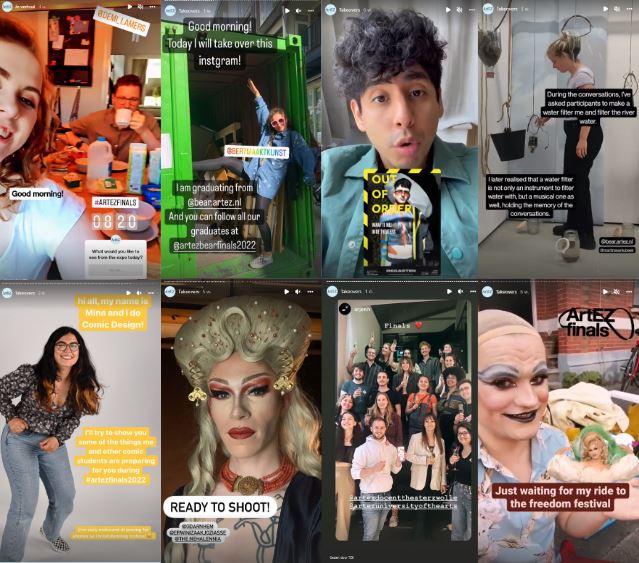 Visit our Instagram!
Keep following us
All final presentations, performances, news and stories can be found at artez.nl/finals.