One step closer to a creative and cultural hotspot in Spoorzone Zwolle
ArtEZ University of the Arts, Cibap, Museum de Fundatie, NS and the municipality of Zwolle are going to investigate whether it is financially and organizationally feasible to establish themselves in the innovation district in Spoorzone Zwolle. This concerns the locations District Z and the NS Werkplaatsen. All five parties want to help develop this area into an innovation district; a creative and innovative hotspot with a mix of functions such as work, education, cultural facilities and catering.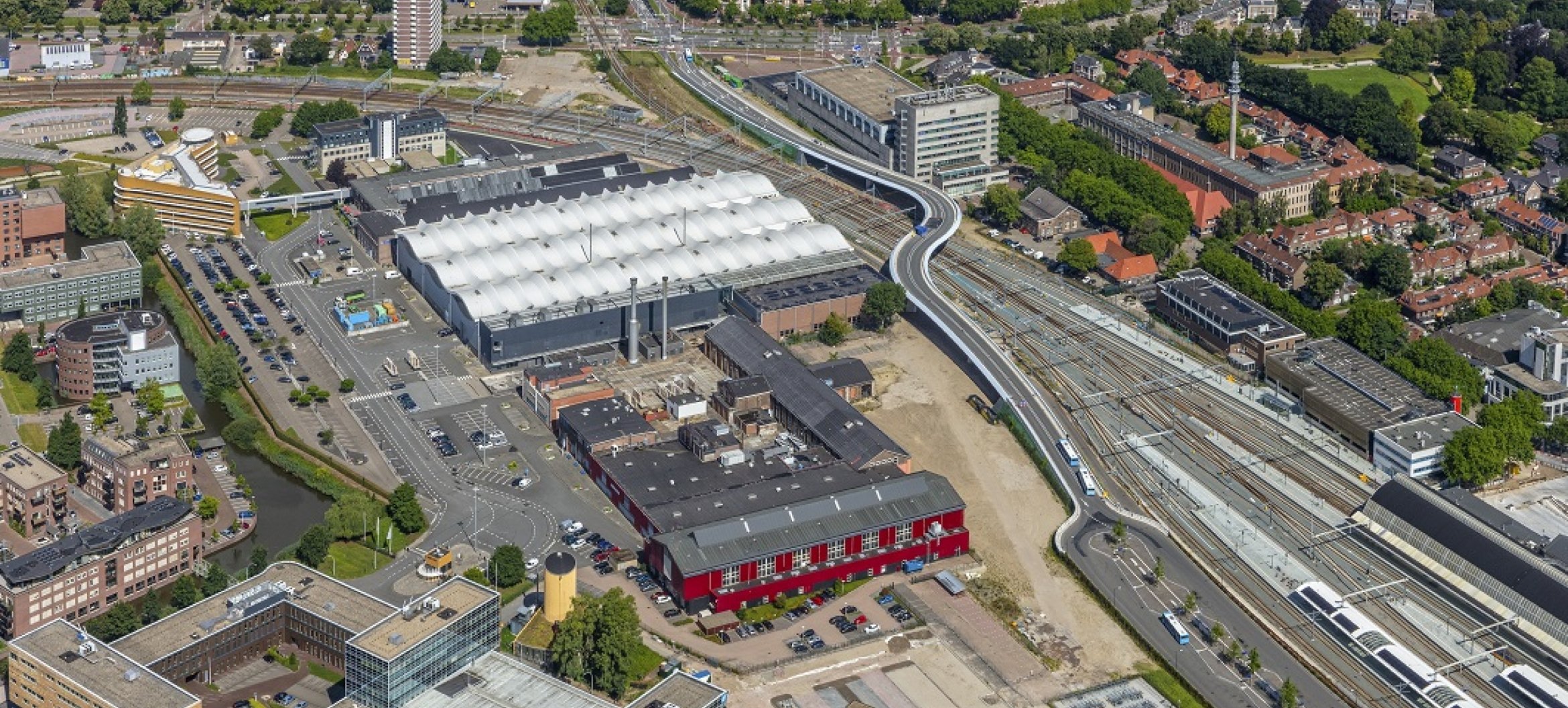 On April 22 ArtEZ, Cibap, Museum de Fundatie, NS and the municipality of Zwolle signed a covenant, thus taking an important step towards the innovation district.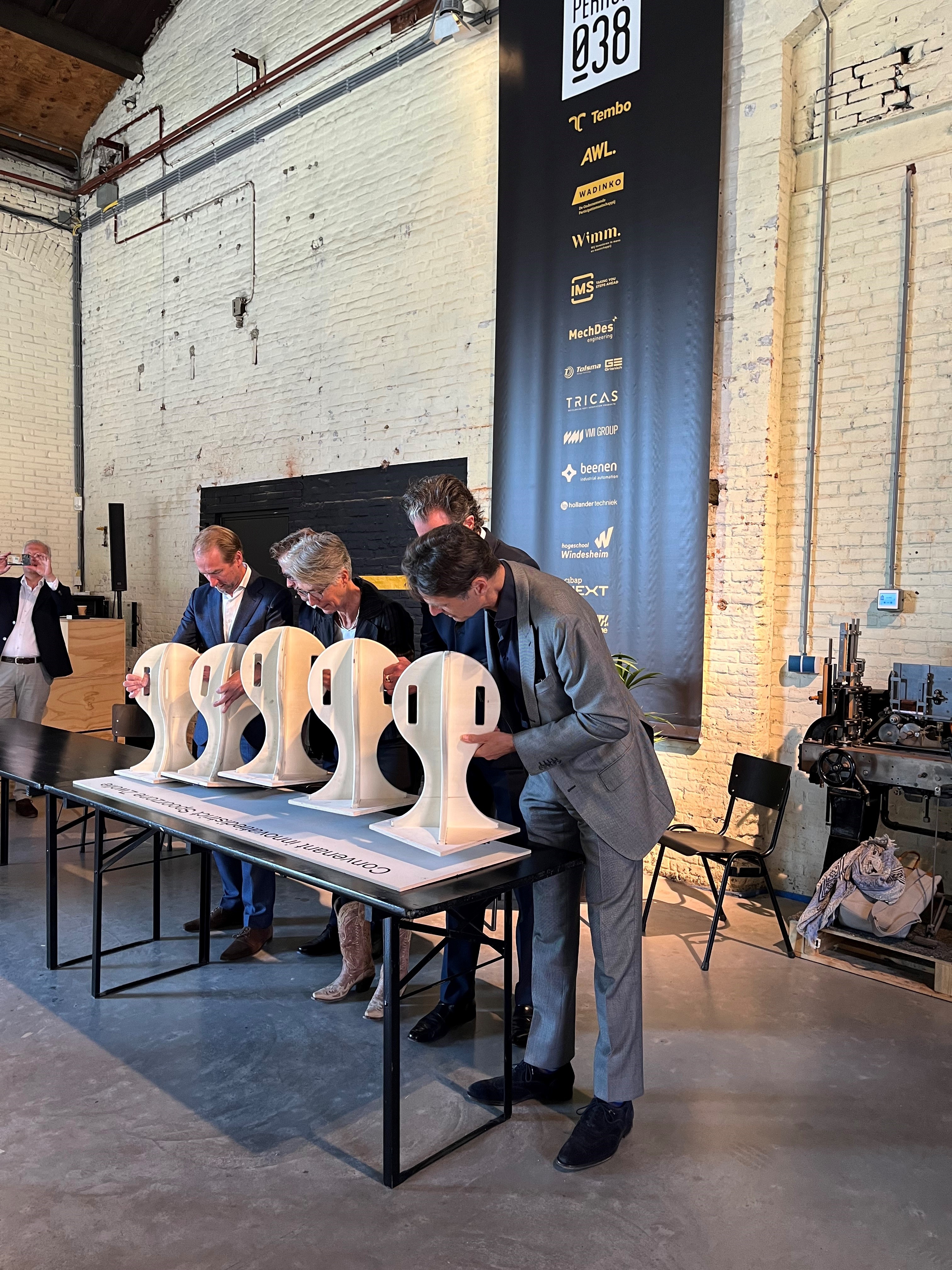 "We would like to be located at a meaningful spot in the city where our academies, the Academy of Music, the Academy of Art & Design Zwolle, the Theatre in Education course and the Masters Education in Arts and Interior Architecture can collaborate interdisciplinarily with each other and the partners in the Spoorzone. This would give our education new space for crossovers between the courses and in connection with society," indicates Maarten Bremer, member of the Executive Board of ArtEZ. Désirée Majoor, chair of the Executive Board of Cibap adds: "For us it's a huge opportunity to establish ourselves in an inspiring environment with creative and cultural activity. This is important for the future of our education. And on top of the railroad: that will make our students and staff happy. Over 80% of them travel to our school by public transport every day!"
Still unknown
District Z and the Werkplaatsen are currently offices and industrial sites and are not accessible to everyone. These areas include Wärtsilä's hall complex and the striking Rode Loods. It is an unknown part of Zwolle for many people. If it were up to NS, the municipality of Zwolle, Museum de Fundatie, Cibap and ArtEZ, this will change in a few years. Their aim is to work together to create an innovation district that stimulates the growth and prosperity of creative and cultural activity in the region of Zwolle and the Spoorzone. This combined with education, research, expositions and exhibitions.
Splendid opportunity
Councilor René de Heer: "If education and the Fundatie come to this area, it's a wonderful opportunity for the entire Spoorzone. In the NS areas we also have Perron038, which in the past two years has developed into a strong regional innovation hotspot in the field of technological innovation. Together with Cibap, ArtEZ and the Fundatie, this will create a beautiful innovative and creative heart, a wonderful addition to the historic city center."
Rogier de Lint of NS Real Estate agrees. "In the future this will become an area you want to be in, lively and challenging. Not only for Zwolle residents, but also for travelers from all over the Netherlands. This development has an important share in our ambitions in terms of mobility, liveability and sustainability."
Sparkling
If the results of the feasibility study are positive, the area around the station promises to become a sparkling environment; with sustainable housing, innovative and creative businesses, education and culture. The area will be equipped to deal with climate change, such as extreme rainfall and drought. In addition, there will be a lot of green and a new park 'the Spoorpark'. "In the coming years the Spoorzone will become a European hotspot for talent and a showcase for the arts and creative industries of Zwolle and Overijssel," concludes Ralph Keuning, director of Museum de Fundatie.