ChoCo: dance and music students create breathtaking show
ChoCo… if you think this is about chocolate: think again! ChoCo stands for Choreography and Composition. These two art disciplines meet in a project involving students from the Academy of Theatre & Dance and the Academy of Music.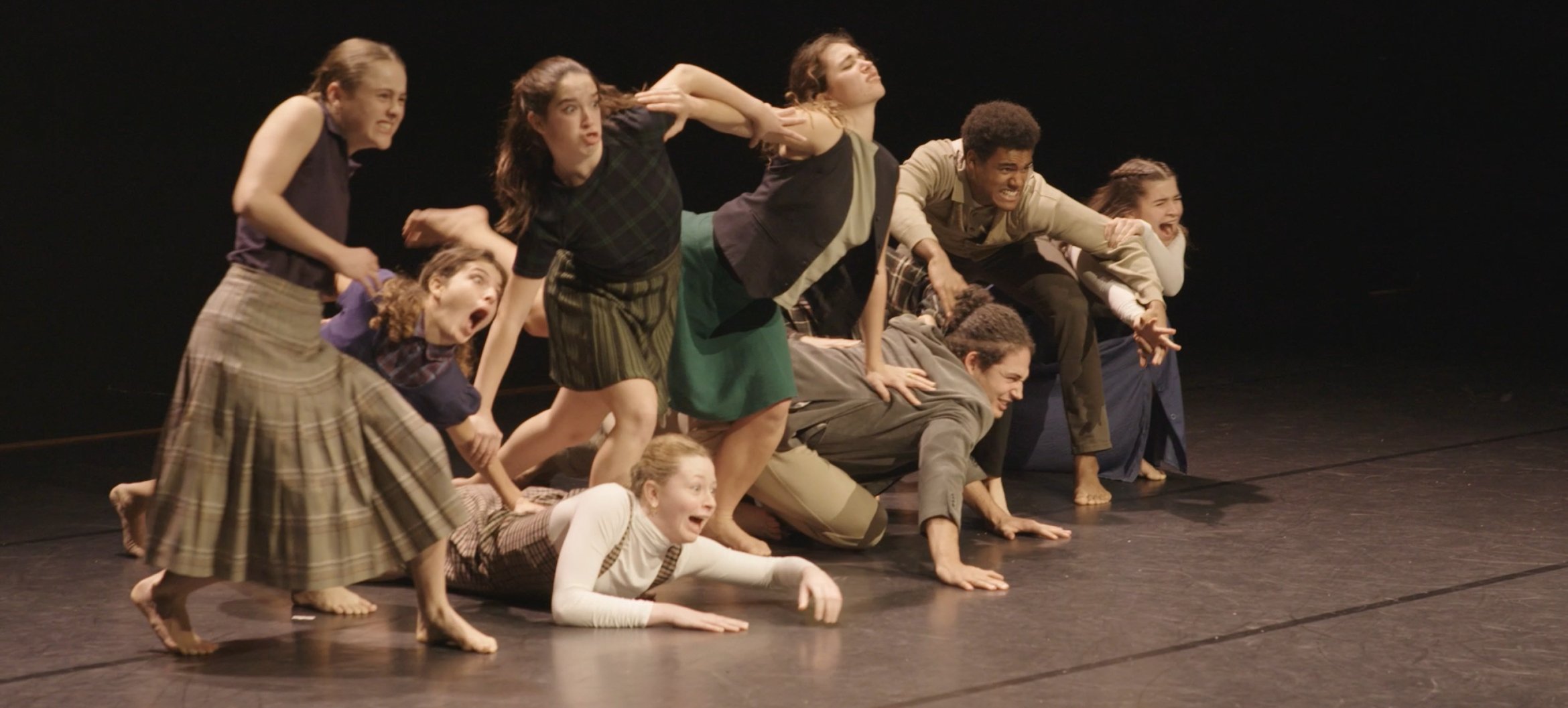 Choreography and composition
For two weeks, students on the courses Dance Artist, Classical Music and Composition for Film and Theatre join forces to present breathtaking shows. The music written by students of Composition for Film and Theatre and Classical Music comes to life with choreographies by third-year Dance Artist students and dance performances by first and second-year Dance Artist students:
"It's all about communication and making sure you're all on the same page. And it's about giving each other freedom."
Orkest de Ereprijs
Orkest de Ereprijs musicians traditionally come to ArtEZ to play live music for the final shows. This is the icing on the cake for these Academy of Music musicians.
"For me, it's about the experience we have with the choreographers and dancers. We can use today's learning process in tomorrow's film world."
Interdisciplinary
The ChoCo project has existed for 25 years. It is longstanding tradition that has taken various forms, but the partnership between ArtEZ Academy of Theatre & Dance in Arnhem and the Academy of Music in Arnhem and Zwolle has always been key. For students of these academies, this interdisciplinary project is excellent preparation for their professional careers, in which they will regularly work together with other art forms.
"The students will always surprise you", says Jochem Naafs. "Even if you've known them for years, you see them trying out new things and developing their own signature. Their creativity is stimulated by working with people they've never worked with before."
About the bachelor's courses
Dance Artist
Nowadays, it is more important than ever for dance artists to stand firmly in a world of dance that is always developing. In the top Dance Artist course at ArtEZ, you are trained to become a (co) creating dancer and maker.
Discover more about Dance Artist
Composition for Film and Theatre
Quirky, courageous composers feel at home in the Composition for Film and Theatre course. Freedom in their work is key here, as well as collaborating with other disciplines like dance and theatre. The course can be done on campus or totally online.
Discover more about Composition for Film and Theatre
Classical Music
During the Classical Music course, you naturally learn to master your instrument. Equally important is that you learn to navigate the professional field. The course therefore helps you develop all the competencies you need for a career as a professional musician.