Propedeuse and second year: mastering your basic techniques
During the first two years, you will be primarily making mileage in mastering your basic techniques of theatrical performing and playing music. In addition to interdisciplinary thinking and operating, much attention will be dedicated to theoretical subjects. You are encouraged to contemplate and relate to the latest artistic developments in the profession of the music theatre performer.
The ArtEZ Academy of Music pays a great deal of attention to health as part of its music courses.
In the first year, you will also have the opportunity to apply for admission to the Honours Programme, which is supplementary to the regular programmes of your own Bachelor's course.
You will also see students from other art disciplines at the ArtEZ studium generale. During this day programme full of debate, workshops, performances and lectures you will meet relevant speakers from the art, science and society. You are going with them in discussion and sharpens that way your opinion and thoughts.
Third and fourth year: customisation based on your interests and competences
In the third and fourth year, you will create your own individual curriculum as a music theatre peformer. You will choose your subjects and an internship based on your interests and competences. A great deal of attention will be given to the creation and performance of your own work. In that you will regularly work with students from other ArtEZ Bachelor's courses. The interdisciplinary environment at ArtEZ in Arnhem offers a great many opportunities. Your learning path and chosen internship will partly determine your graduation project.
You can study abroad for several months in your third or fourth year.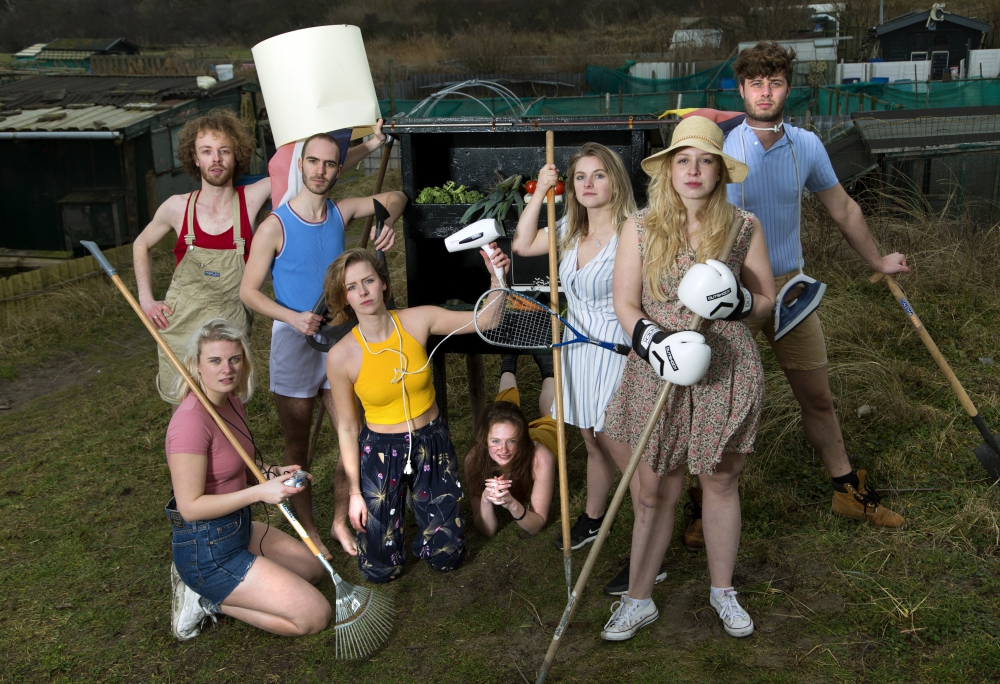 Every year the fourth-year students Music Theatre of ArtEZ make a graduation performance on location. This in close cooperation with theatre festival Karavaan in North Holland. Working on location offers students a different perspective on performance, sound, audience formation and distance to public.
ArtEZ finals
All graduation students of the Music Theatre course will present their work during the ArtEZ finals. A visit to the graduation presentations is a must if you are thinking about taking the Bachelor of Music Theatre course.