In addition to an individual course you will follow a specific Music Theatre course in Arnhem, together with other Master's students. You will carry out a research and learn about developments concerning content through various projects. You will be given a lot of freedom combined with regular course supervision. You will be able to do a part of your studies abroad.
Individual programme
For each academic year you will draw up a study plan, in close consultation with your mentor, containing your individual study programme for that year. In the plan you will choose your ArtEZ lecturers and classes, and also choose your lecturers outside of ArtEZ. You will also explain how you will use the budget for your personal main subjects. The individual budget per student is 3,480 euros. You will conclude your study with a public final presentation lasting 50 to 60 minutes.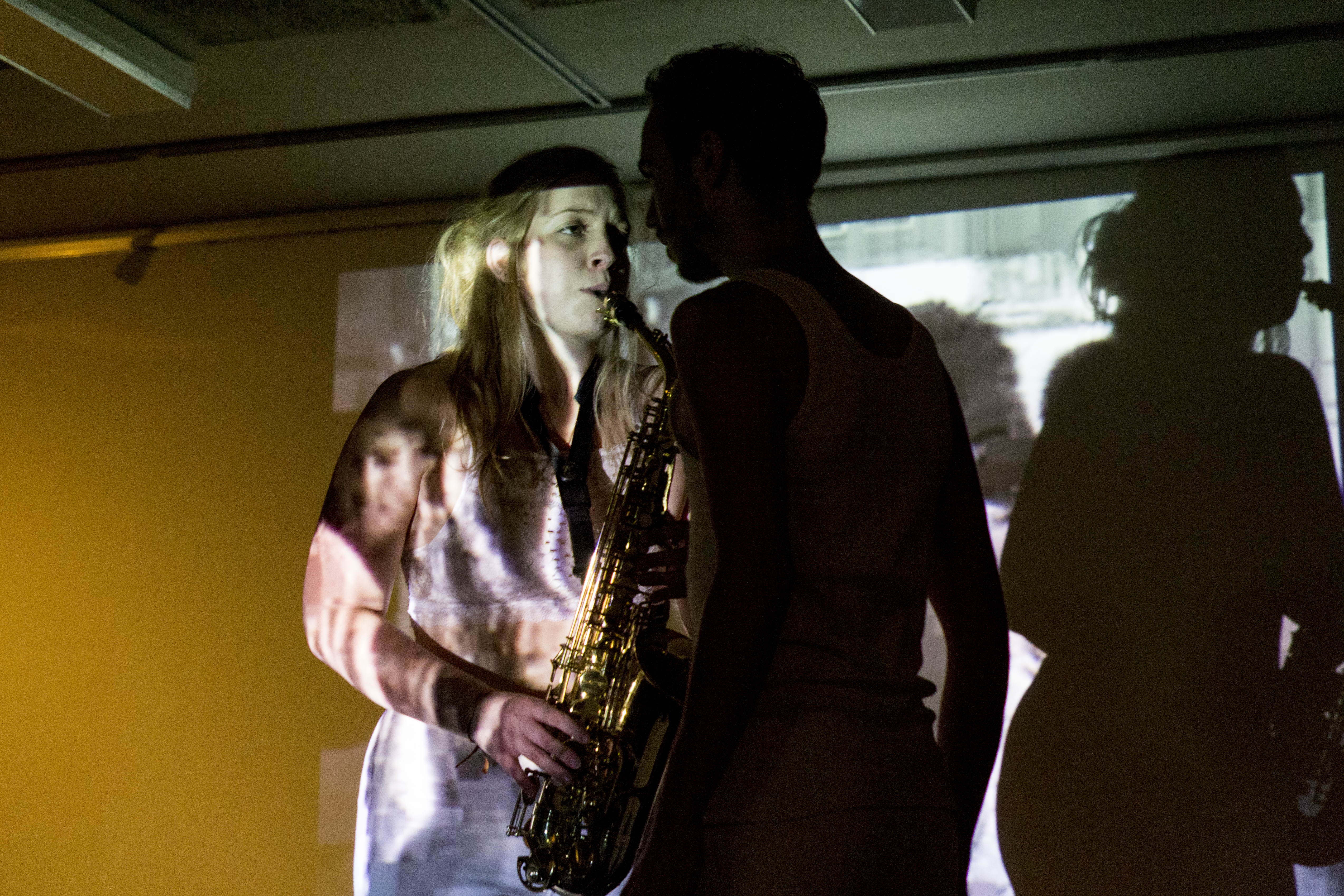 Specific Music Theatre Master's course
Depending on the different study plans and interests, the management of the master organises four collective practice and learning blocks. For this, professionals will be invited with relevant knowledge and work experience of the music-theatre practice. A collective block combines practical research with theoretical deepening.
Professionals who recently were invited for master classes include: Arlon Luijten (Opera days), Lara Staal (Frascati, Transitiebureau, NT Gent), Marloeke van der Vlugt (HKU Research Centre Performative Processes), Ton van der Meer (Veenfabriek), Boudewijn Tarenskeen (Wende, Paul Koek).
In addition, (International) perfomance festivals and professionals-meetings will be visited collectively.
Research
You will learn how to design and carry out a research under the guidance of a research coach, based on your own fascinations and interests. This could be in the field of traditions and disciplines, music-based arts, current developments in the professional field, product development or other music theater-related fields.
You will acquire specific knowledge pertaining to your research topic and develop the necessary research skills for the professional practice of a Master of Music. In addition, you do research in practice (in the workplace). During the master's programme you write three essays led by the research supervisor, which show a clear deepening of knowledge and skills.
Research is part of the combined programme of all Master's courses at ArtEZ Academy of Music. This means that you will take this component together with all Master's students, in collective meetings and in conversations with your fellow students at the Music Theatre Master's course and the research supervisor.
Study load
The Music Theatre Master's course is a full-time study. You will have plenty of freedom to design your own curriculum. This allows you to combine this Master's with work, if relevant for the study. For some components, however, attendance is mandatory, but these will be scheduled and announced well in advance.