Performance Lab
You will gain a lot of stage experience in the Performance Lab; you work on several concerts a year in varying locations. We focus on stage presence, theatre, marketing, writing, and concept development. We do practice-based research, partly in a group. Research is one of the pillars of this Master programme and is meant to help you go forwards on your personal path and according to your plan. You work with theatre programmers and marketeers, as well as communicating with your audience. Classes for the Performance Lab take place every Tuesday, together with the Master students of Classical Music.
Individual Programme
For each year of the Master programme, you write your own study plan, under the guidance of your main subject teacher and mentor. You lay out your individual study programme for that academic year. You describe your educational goals and ambitions, and you decide with which ArtEZ-teacher you will do coachings and classes. In the second year, there will be a budget for external coaches and masterclasses as well. The second year may also be taken abroad, as an Erasmus exchange.
Collaborations within courses
Stimulating (interdisciplinary) collaboration is important to us; our academic year therefore starts with a course named Connecting the Dots, presented to all Master of Music students. This interactive, thematic and context-oriented course is a combination of (Art) History, Dramaturgy, and Philosophy. It provides a broad perspective and a strong foundation from which to create your own concepts and reach your audiences. Within your Master, you may also choose subjects that are related to other Master degrees or at one of our three locations: Zwolle, Arnhem and Enschede. For example: Didactic tools, Product Development, Marketing, and Concepting & Imagineering.
Master Exam
Your final exam is a comprehensive presentation of your end product/final concert and research. We ask you to present your final product in a creative and unexpected way.
ArtEZ lecturers
Check the list of lecturers of Jazz & Pop Zwolle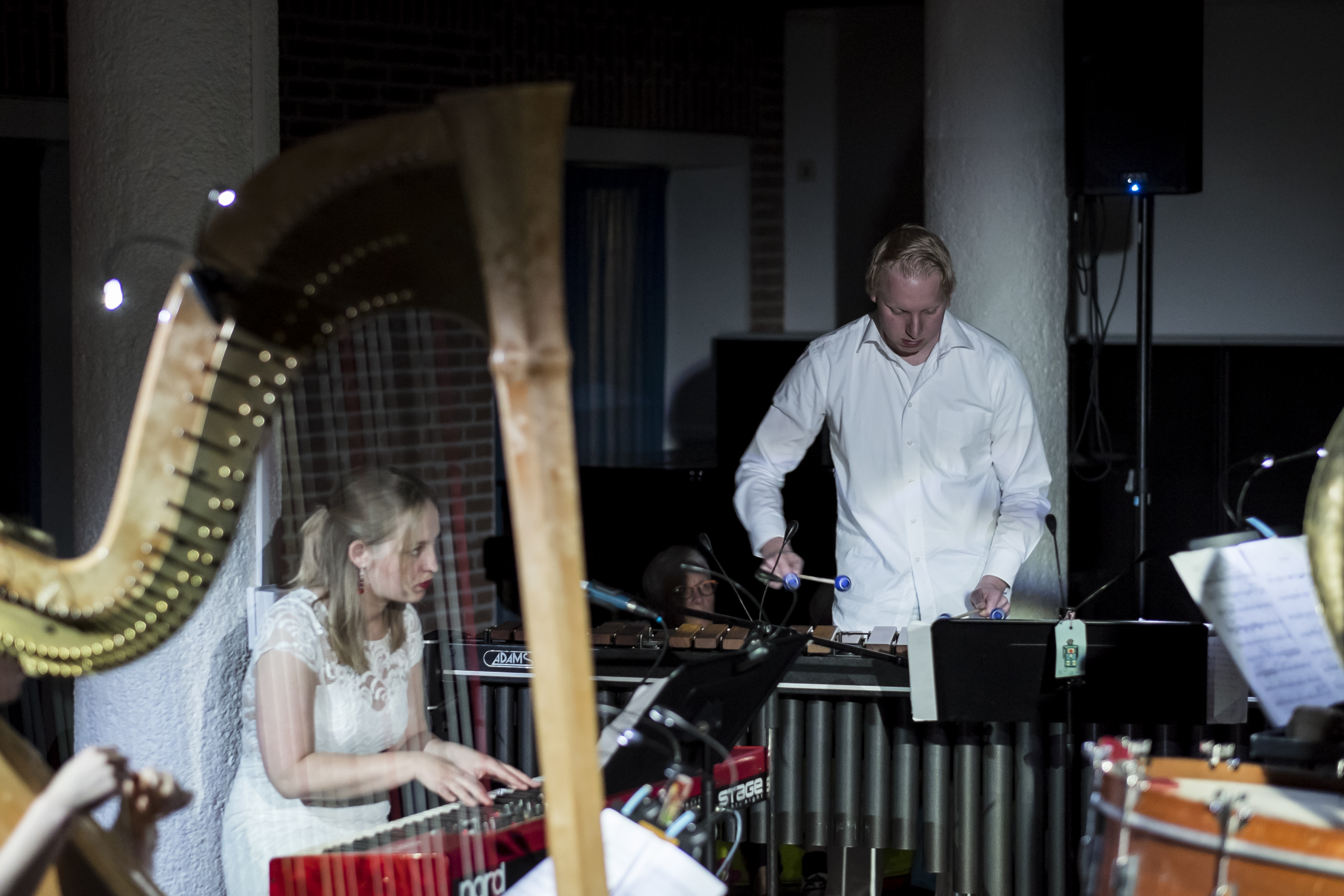 Study load
The Master Jazz & Pop is a fulltime degree. You have a lot of freedom to design your study programme. The Master can easily be combined with work. The Performance Lab takes place on 30 Tuesdays per year and there are other courses, which require your presence. These will be scheduled well in advance.