Do you want to use your visual skills for yourself and the other? Do you want to become a visual arts teacher who knows how to inspire people and contributes to their development? If you are curious about what drives people, enterprising and able to communicate your own ideas with enthusiasm and conviction, sign up for the entrance examination of the Fine Art and Design in Education course in Zwolle.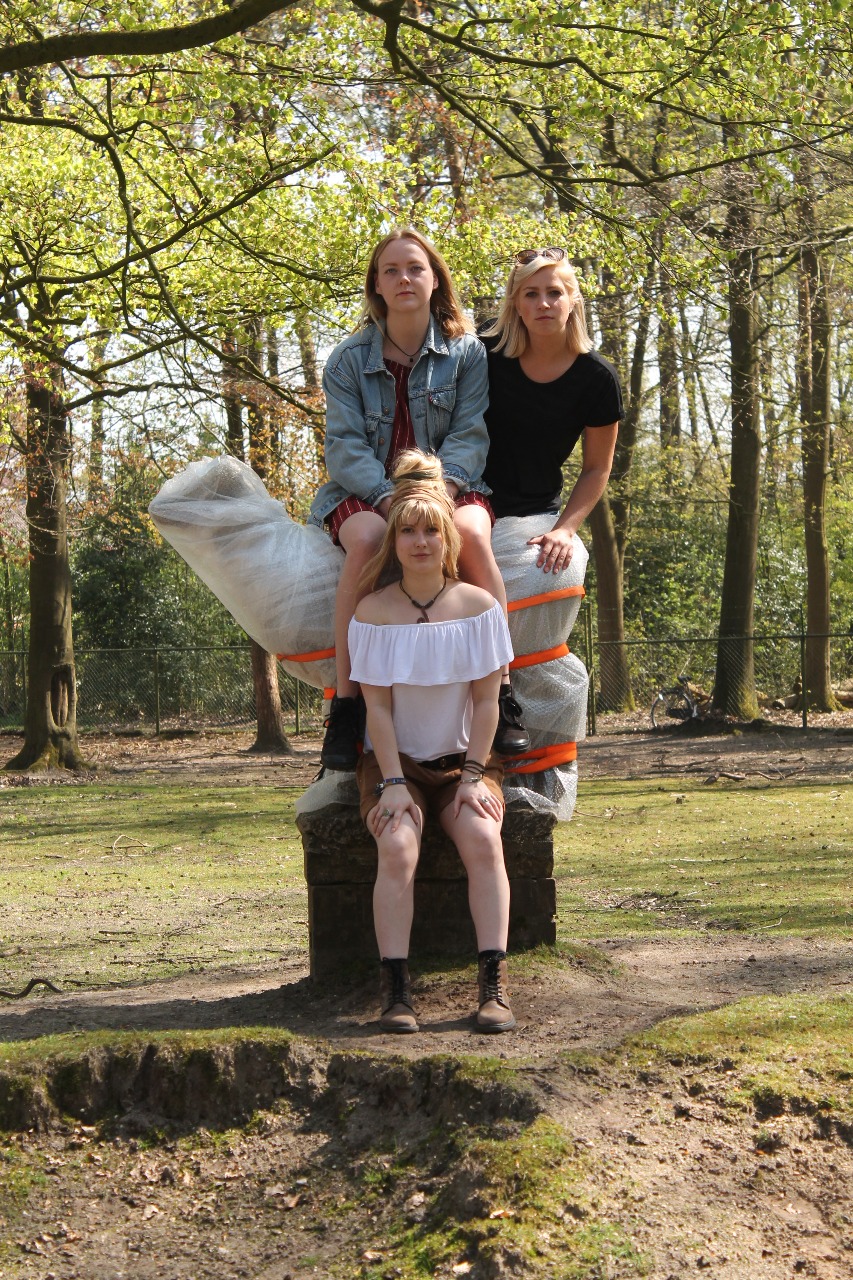 Admission requirements
The Fine Art and Design in Education course in Zwolle is a Dutch-language course. The education is largely provided in Dutch and supplemented with English literature, sources, guest teachers and project education.

If you wish to apply for the ArtEZ Bachelor of Fine Art and Design in Education course in Zwolle, you must meet the following conditions:
VWO (pre-university education), HAVO (upper general secondary education), MBO (level 4) (secondary vocational education) or equivalent;

language requirements apply to this course;
you must successfully complete an entrance examination.
Part - time programme and tailor-made programme admission requirements.This study can also be followed on a part-time basis. The same admission requirements apply to the part-time course as to the full-time bachelor course.

More information is only provided in Dutch




In order to enrol on the tailor-made programme, you must have a higher professional education (hbo) arts degree or a second-level teaching qualification in one of the visual arts subjects. The admission procedure for the tailor-made variant consists of an individual assessment.

More information is only provided in Dutch
Entrance examination
After registering in Studielink, you will go through an admission procedure. The entrance examination takes place on one day, from 9 a.m. to 5 p.m. On this day, we assess your chances of successfully completing the course. We test:
Your creative ability: your ability to express yourself visually, to work from observation and concept. We also pay attention to issues such as insight into and feeling for colour, form and material, and the individuality that emanates from your work.

Your ability to communicate: how good are your communication skills, to what extent are you able to share your fascination and inspiration and talk about it? How do you look critically at your own activities and how do you analyse them?
Your capacity for critical reflection on images. We are looking for an inquisitive and experimental attitude, an interest in art and culture, a specific interest in the field and an ability to compare and analyse images.
Working on visual assignments on the examination day;

An interview with the admissions committee, which consists of teachers and students;

Showing and explaining brought work and home assignments.

The admissions committee will advise the Board of Examiners whether or not you should be admitted.

Wednesday 3 March 2021
Wednesday 24 March 2021
Wednesday 21 April 2021
Wednesday 12 May 2021
Wednesday 9 June 2021

After the entrance examination, at the end of the day, you will be told immediately whether you qualify for admission. If you are rejected, we will try to explain the reasons why.

The Board of Examiners makes the final decision about your admission. Approximately three weeks after the entrance examination you will receive the result by email.

An admission is only valid for the course for which you have applied. If you want to apply for the admission procedure for a course or specialisation at another location, you must register separately for this. The admission is only valid for the academic year immediately following the entrance examination.

Did you not pass your preparatory course or are there any other reasons why you cannot start the course immediately? Please contact us about the possibilities to start the course in a later academic year.
Application
To apply for an entrance examination, please go to Studielink <link> and create an account. In your application, you should specify on what day you would like to take the entrance examination.
After you have applied via Studielink, you will receive an email from the ArtEZ Student Affairs department. In addition, you will receive an email from the course, providing information about the admission procedure. It also contains a link to the home assignments and a questionnaire. Please complete the questionnaire online. Download and do the home assignments, and take them with you to the entrance examination. In addition to the home assignments, you also bring your own work. Your portfolio may include drawings, prints or three-dimensional objects, as well as animations, digital work, photos or videos.

Apply
Optimally prepared for the entrance examination
If you wish to prepare for the admission procedure, come to the open day and produce a lot of work, so you can demonstrate that you have sufficient talent as a visual artist.
You can also prepare yourself well by choosing one of the following preparatory courses: