ArtEZ alumnus Lisanne Peters is 'the most innovative student of the Netherlands 2023'!
Lisanne Peters, Product Design alumnus, may call herself the Most Innovative Student of the Netherlands 2023. With her project Symbiomatter, she won the growth journey of Silicon Valley and the golden ticket to The Next Web Amsterdam 2024.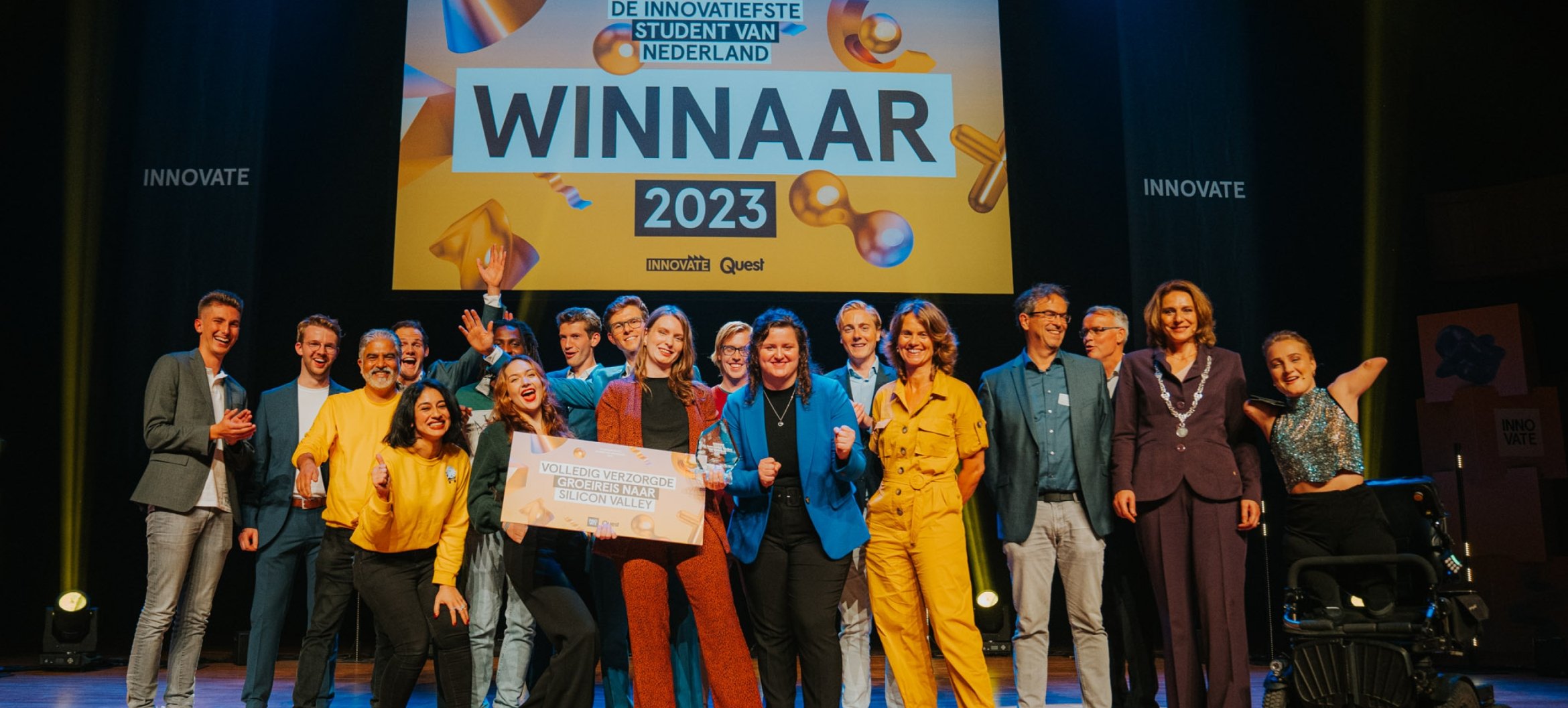 Symbiomatter
Foam is frequently made of plastic, which produces a large quantity of waste because the material's lifespan is much longer than the usable life of the product. Symbiomatter provides a 100% biodegradable solution.
National competition INNOVATE & Quest
The national competition was launched by Gelderland innovation platform INNOVATE and the Netherlands' largest popular science magazine, Quest. For the third year in a row, they teamed up to look for the new generation of changemakers: students who want to make the world more sustainable, healthier and/or fairer. From just under 100 entries from all over the Netherlands, the 8 most promising initiatives were selected. In September, these eight finalists went through an intensive boot camp with various training sessions and coaching to further develop their initiative. On the final evening, a live pitch battle in Musis Arnhem decided the winner. The jury consisted of: Maartje de Gruyter (deputy editor-in-chief Quest), Christiaan Holland (director Startclub Arnhem) and Joep Stokkermans (director R&D ITEC).
"Now we are finally showing that we are ready for a sustainable future."