SPOTTED: Graphic Design students design new stamp
For a year students of the Graphic Design course (Academy for Art & Design in Zwolle) worked on it in secret: the stamp in honor of the 250th year of birth of the first real Dutch King Willem 1. Now that the news is allowed to get out, it is picked up by various national and international media.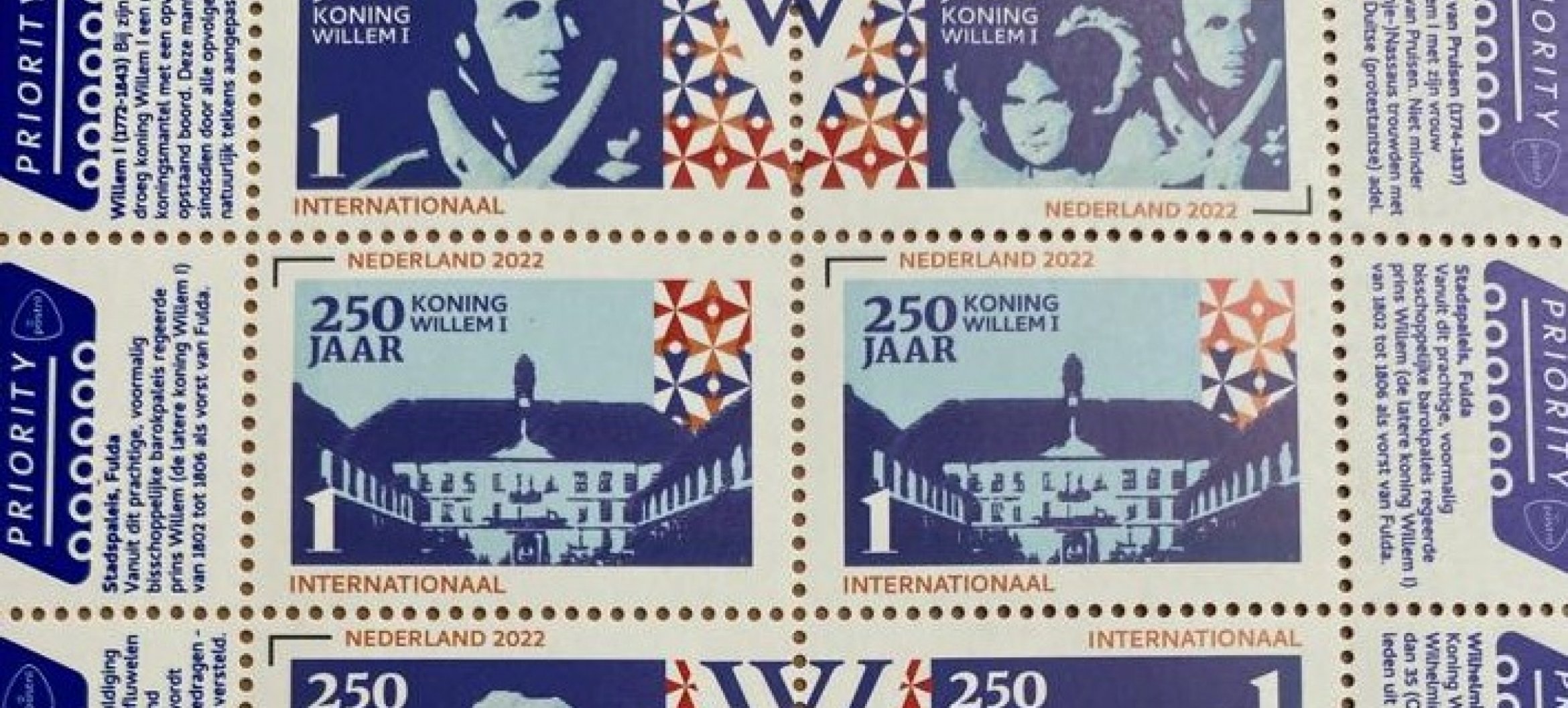 The stamps feature portraits of William I and his wife Wilhelmina of Prussia, as well as images of the city palace. Students of Graphic Design at the ArtEZ Academy of Art & Design in Zwolle, processed the images in royal blue color.
"To the sculptures is further added a structure with a pastel-like effect, as a reference to King Willem I's great interest in the arts. This structure also brings more depth to the image. The lighter blue makes it seem as if there is a spotlight on the subjects. This gives it something lofty." - Lois Barendse, Graphic Design student on rtvoost.nl
Confidentiality Statement
Between rough idea and printed sheet of stamps took about a year, explains Marijke Meester, head of the Graphic Design course: "There are many technical aspects to a stamp. Just look at such a stamp; there are all kinds of signs on it that are necessary for postal processing, for instance. These also have to be designed. Students worked on it for a year, from design to printing. All this time we had to keep it quiet, we even signed a confidentiality agreement. And now we're all over the newspaper, it's awesome!"
See for yourself
Before his accession to the throne as the first King of the Netherlands from 1802 to 1806, William I ruled the German principality of Nassau-Oranien-Fulda. Marijke and her students were in the German city of Fulda the past few days, where the stamp was unveiled to our eastern neighbors. Meanwhile, the design of the stamp hangs framed in the Academy. If you want to see it with your own eyes, visit the final exhibition of the Academy for Art & Design in Zwolle from July 1 to 10.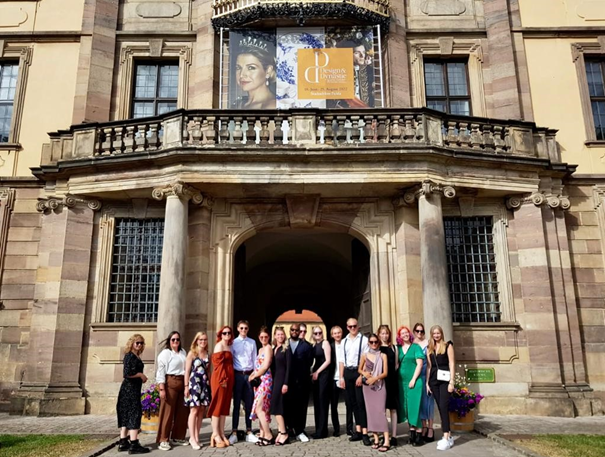 Read more?