Student and alumni from ArtEZ Academy of Music Enschede give workshop to Queen Máxima and others
As a recently graduated music student and as a music therapist, it's not unusual to find yourself standing in front of a classroom full of students, as Floortje Looman and Adinda van Affelen van Saëmsfoort did on 10 May 2022. But never before had they taught class at the Noordeinde Palace. And on top of that, certainly never had they had members of their class include Queen Maxima, State Secretary for Culture and Media Gunay Uslu, Minister for Primary and Secondary Education Dennis Wiersma, professor Dr. Eric Scherder and singer Jeangu Macrooy!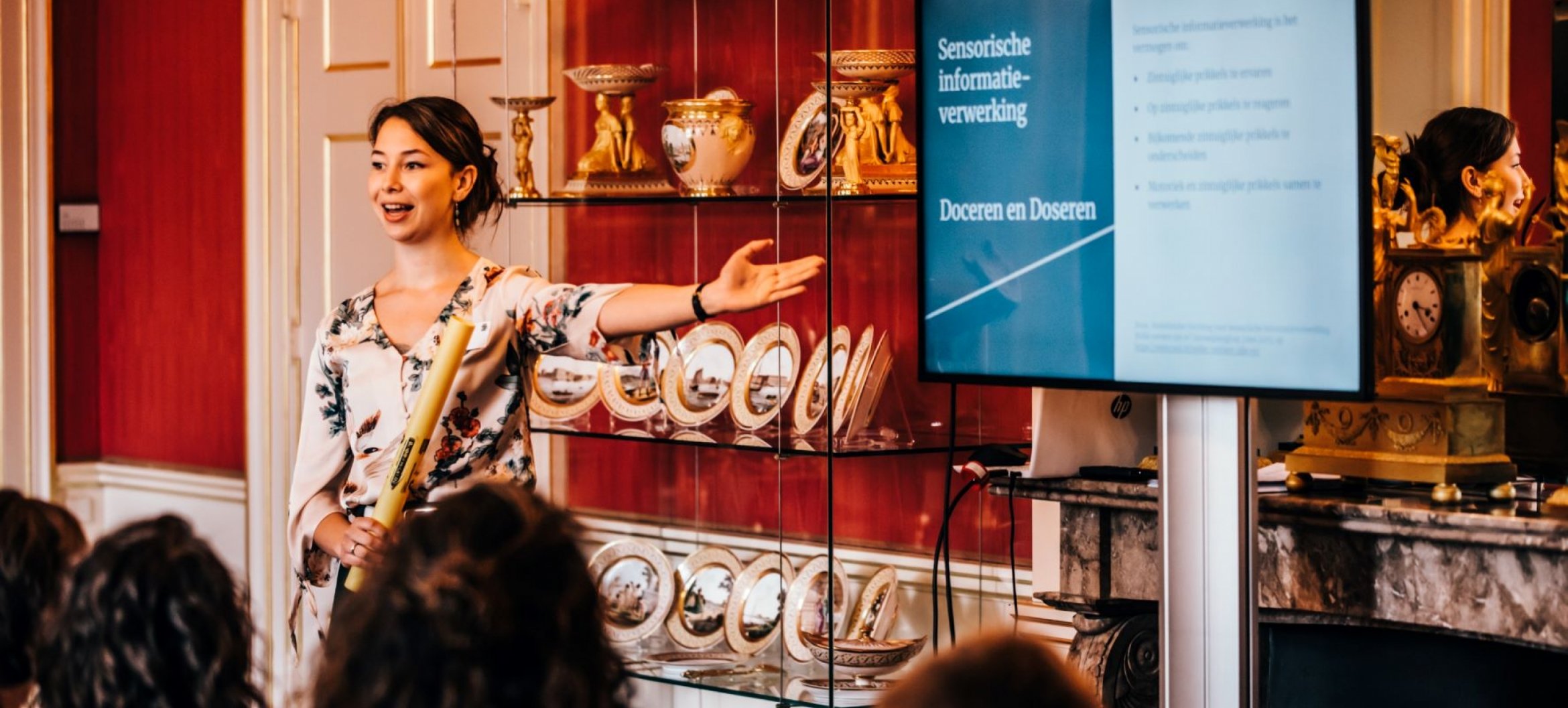 That honour went to Adinda van Affelen van Saëmsfoort (a fourth-year Music Therapy student) and Floortje Looman (graduate of the Music in Education Bachelor's at the ArtEZ Conservatory in Enschede). On 10 May they gave a workshop as part of a work conference organised by the "Méér Muziek in de Klas (More Music in the Classroom)" foundation at the Palace Noordeinde.
Music lessons for kids with disabilities
The workshop centered around the focus questions: How can you make music with kids with disabilities and what learnings can you bring from that into regular education? After all, in every class there are always students who could benefit from a nuanced approach to music. The goal of the workshop was to offer these kinds of tools to teachers, educators and students studying primary school education to apply this differentiated approach in their classrooms. On top of that, Adinda and Floorje wanted to make the participants aware of the full power of music: what emotionally regulating and structuring properties can music provide, and how can we apply this to support students with disabilities? After the workshop, there were positive reactions all around: the workshop participants were inspired by Adinda and Floortje's interactive and enthusiastic approach.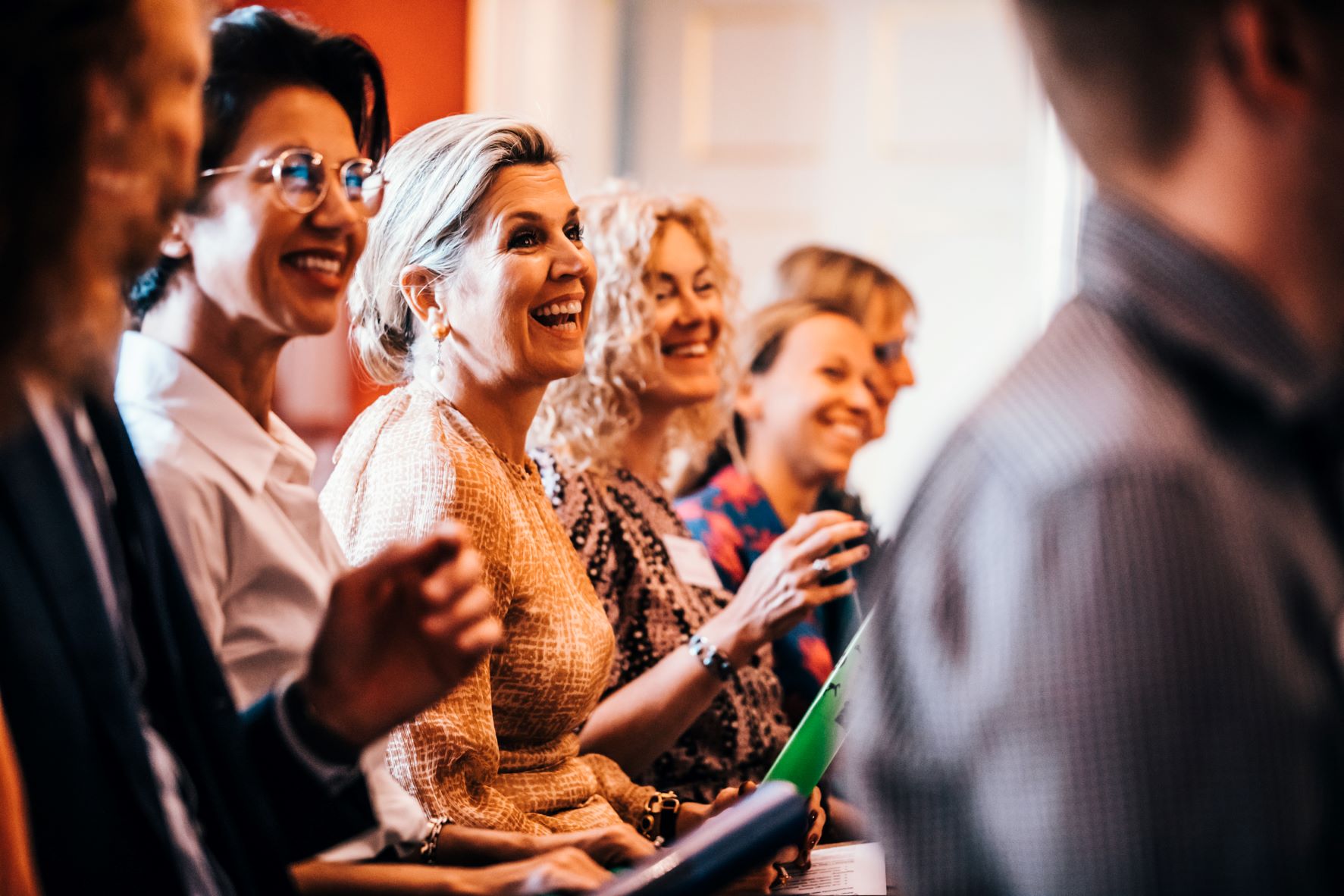 M

éér

Muziek

in de Klas foundation
The goal of the Méér Muziek in de Klas foundation is systematic music education for all 1.4 million primary schoolchildren in the Netherlands and Caribbean area. The foundation carries out its work primarily through raising awareness, hosting workshops, and aiding the establishment of collaborations and partnerships within the field of music education.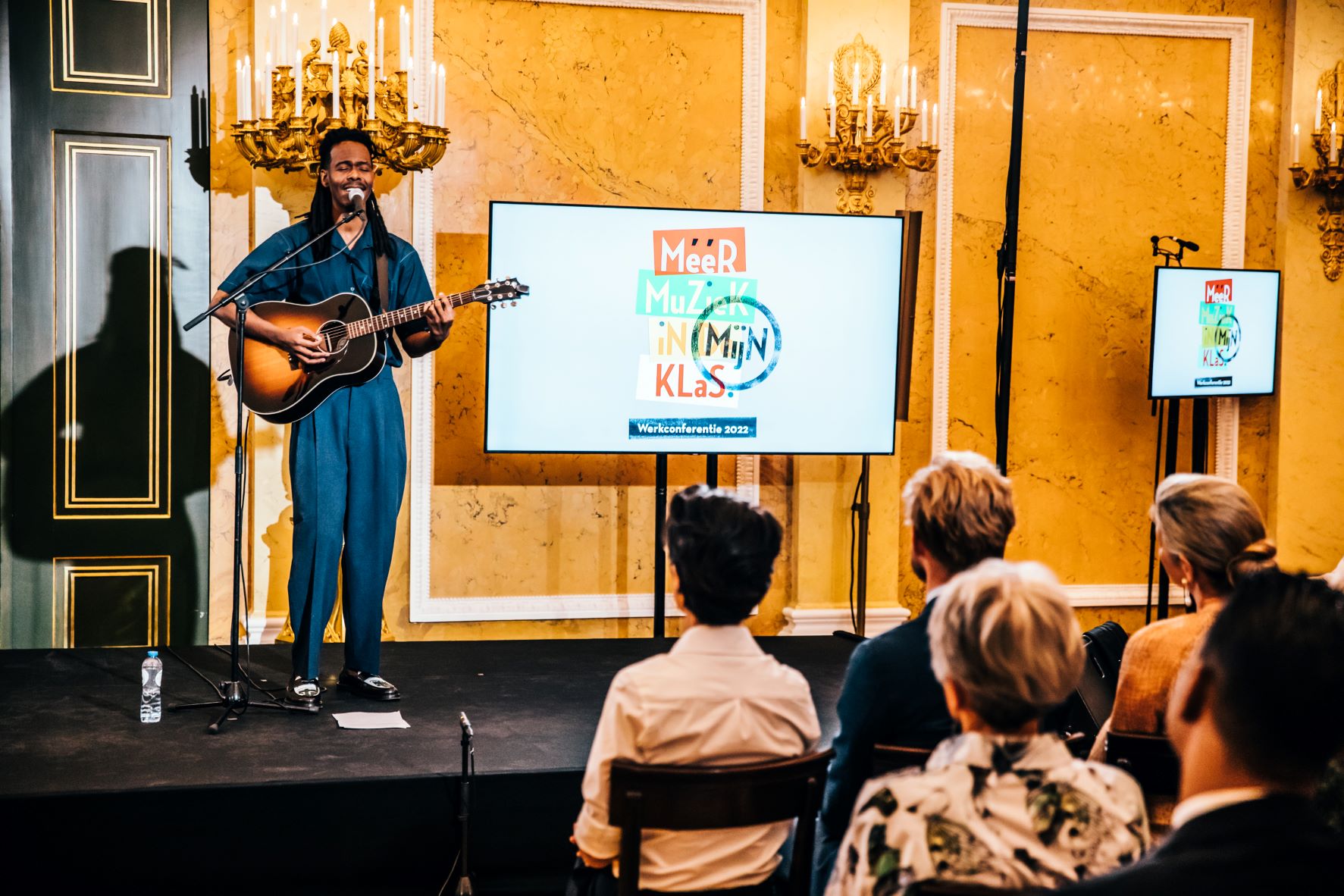 Over Adinda en Floortje
Adinda van Affelen van Saëmsfoort is a fourth-year Music Therapy student at the ArtEZ Conservatory in Enschede and works at the International Schakelklassen (ISK). After her graduation she plans on taking the ArtEZ Tailor-Made Music in Education course. Floortje Looman recently graduated from the Music in Education course at the ArtEZ Conservatory in Enschede. Floortje currently works as a music teacher in secondary school level education. She also is a director of music experience for primary school education, a coordinator of ArtEZ Connected and a main subject teacher of primary school education at the ArtEZ Conservatory in Enschede.