Master's students perform at Over het IJ
Students of the Master Music Theatre deepen and broaden their craftsmanship as music theatre makers. One way they do this is in collaborative projects with external partners: they learn by doing. One of those partners is music theatre company Via Berlin. Master's students Marnix Vinkenborg and Anne Reitsma followed a master class there, and performed their own short solo at the Over het IJ Festival in Amsterdam-Noord.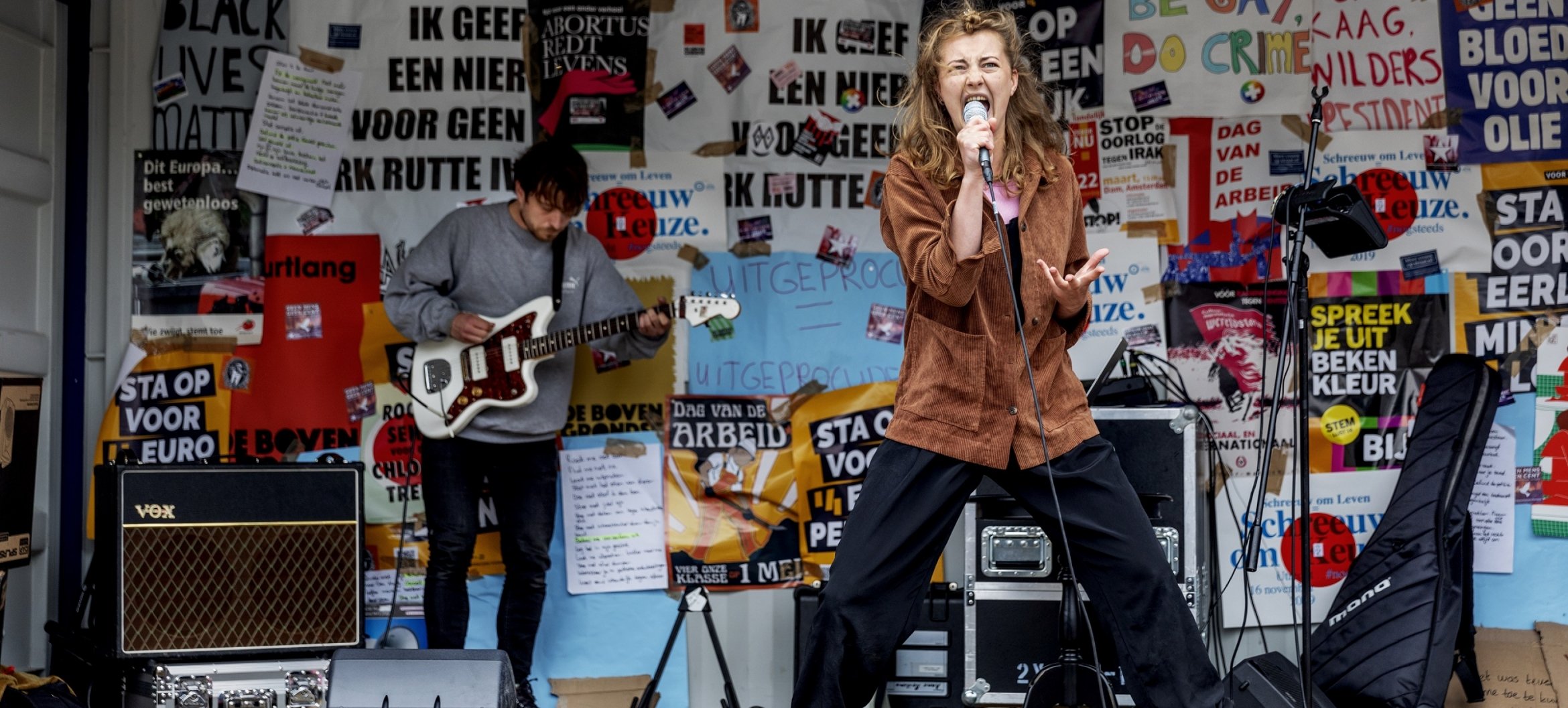 Anne Reitsma: ECHO KAMER
Anne Reitsma: "I wanted to give myself the opportunity to experiment again, within the relatively safe space that a school has to offer. Stimulating the audience, really having a conversation, that is very important to me." In the video, Anne tells more about her work and Dagmar Slagmolen (artistic director Via Berlin) and Cecile Brommer (programme coordinator Master Music Theatre) elaborate on the special partnership between course and work field.
Marnix Vinkenborg: PENTHOUSE PITCH
Marnix Vinkenborg presented his performance PENTHOUSE PITCH at the festival: a 'psychological seminar, with all mod cons'. Earlier, he investigated whether a project can become more important than the object that comes out of it, together with other makers. With his graduation work, the Pressure Cooker experiment, he researched a new method of making. Marnix: "My ultimate dream is to create a common communication, a common language. Creating together, and strengthening each other in autonomy."
Structural partnership
The Master Music Theatre and Via Berlin partnership sees ArtEZ students being introduced to the 'Via Berlin method' in a masterclass and then working towards a performance at the Over het IJ Festival. Read more in the news article about the partnership.