Paloma Jet's exploration of forgotten things
Paloma Jet Plantenga, bachelor's student at BEAR Fine Art in Arnhem, investigates 'things'. Specific 'things', which are often forgotten. At first, she focused on dead plants. For her finals project she researches: the egg. She talks about discovering her alter ego and talent for performance, her residency in Italy and how her fellow students gave her the most valuable feedback to her work.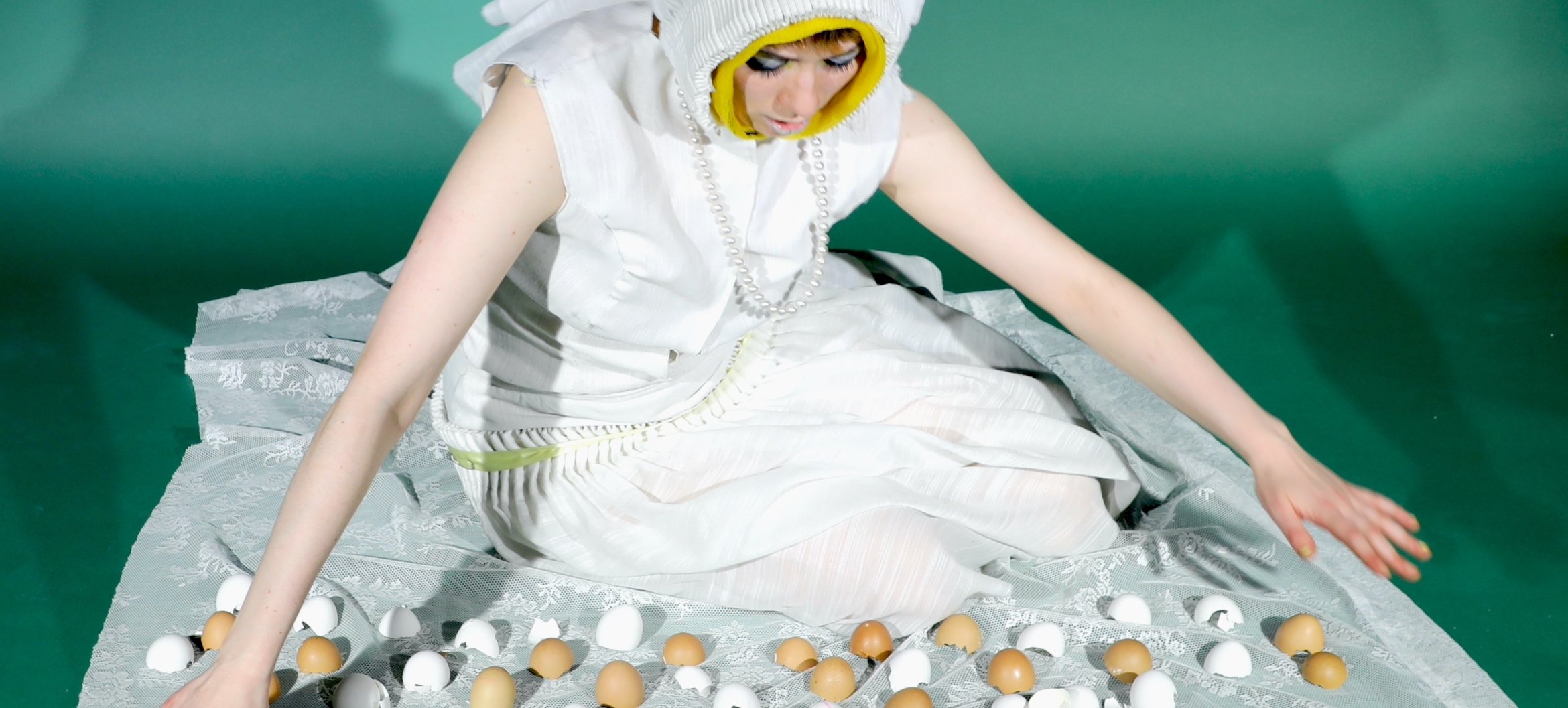 Eggnostic Shellshock
"What do eggs have to offer, other than food?" Paloma Jet wonders. "I am trying to find another interpretation for the egg by becoming the egg myself." Paloma is making music using the name of her alter 'eggo' Eggnostic Shellshock, a Soundcloud rapper who explores the existential questions an egg must face. "I can't actually become an egg, so I project a lot of humanity onto the egg. Thats inevitable. So I'm trying to find a balance between me as a human being and the egg itself. Where can we find each other? And what if I approach a conversation in a different way, can I come to different conclusions about the definition of an egg?" She reflects on these questions and more in her finals project, which consists of video's and performances where we see her as Eggnostic Shellshock.

finals video Paloma Jet
Exploring the independence of things
Paloma Jet tries to convey how 'things', and by extension the world, can be looked at in a different way: "Everyone is used to wanting new things. I want to show how one could pay attention to things that already exist. You can't communicate with a thing. An object exists without language. Before we called it an egg, it has already been a 'something'. The question my work deals with is: is something 'something' because that is how we as humans have categorized it? Or has it always been there, without us, and will it remain that way? I want to explore the independence within things."
I want to show people how they can pay attention to things that are already in existence

."