Tofe Al-Obaidi (alumnus Graphic Design Arnhem) emigrated to the Netherlands with his parents when he was fourteen years old. Now, he creates virtual reality experiences to keep alive the memories of his old home and to process trauma.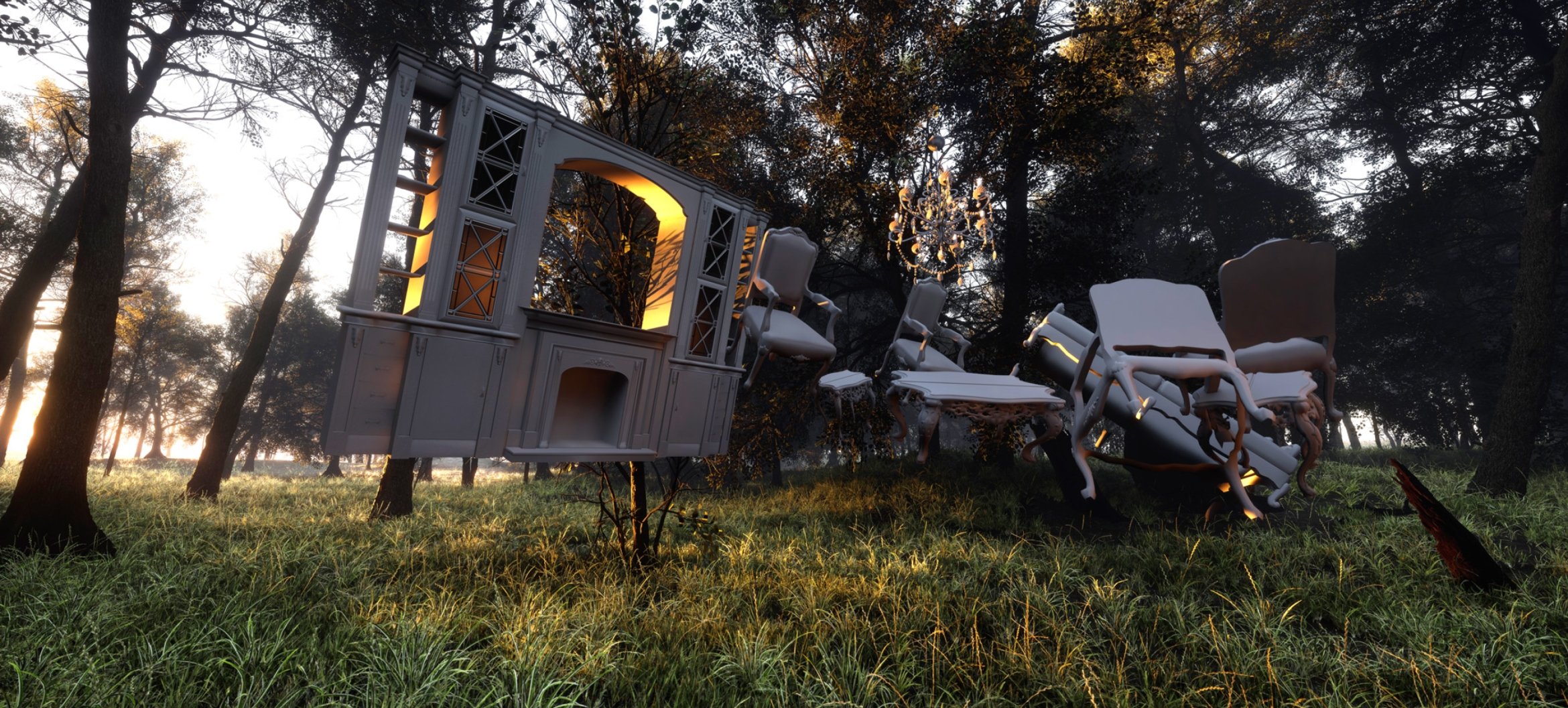 "When I started Graphic Design four years ago, I would have never though my graduation project would be a VR-recreation of my old home and memories."
3D-design and virtual reality always fascinated Tofe. He was drawn to Graphic Design at ArtEZ because of the personal freedom it offered. Tofe was happy to find out that the academy encourages its students to create art-works based on their own experiences and thought processes.
Beyond traditional graphic design
"It was inspiring to be able to think beyond the traditional structures of graphic design. My favourite courses were Open Lab and Research Lab. During Open Lab, students work together in groups and develop their own project, using methods of their choice. This can result in great things."
(Re)creating memories with VR
Lately, Tofe had been reading a lot about the use of virtual reality in treating trauma. Simultaneously he started noticing that his own memories of his home were fading. The idea for his final work was born: a new, virtual reality archive of his past.
"I created projections of my old home. At the center is my old bedroom. The place where I used to spend most of my time. Above the bed, you can find a story, which I wrote as a boy."
Removing Dust Covers
The final work of Tofe is called Removing Dust Covers. A reference to uncovering memories as well as an old tradition in his home country. Whenever families left for holidays, they would cover their furniture to keep it dust-free. Returning home, the first ritual was to 'remove the dust covers'.
"This project helped me tremendously in keeping happy memories alive and processing trauma. I want to develop the installation further, so it can also benefit others."
"Helping others with my work would be the greatest thing."
Bachelor Graphic Design
At the internationally orientated bachelor Graphic Design, students learn to design at the cross-roads of graphic design and visual arts.
The program has a solid base in philosophy and media theory, inviting students to explore and expand the boundaries of the field. Graphic Design at ArtEZ is a leading program in its sort.
Students are taught and supervised by prominent professionals. They learn to view the world critically and develop their own vision of their discipline.