Social transformation through the power of art
In the spring, fourth-year student Jesper Pouw spent two months in Belfast for his Theatre in Education course in Arnhem. There, but also in his other graduation work, you taste an activist substratum. "I believe the connection between art and activism is a powerful one."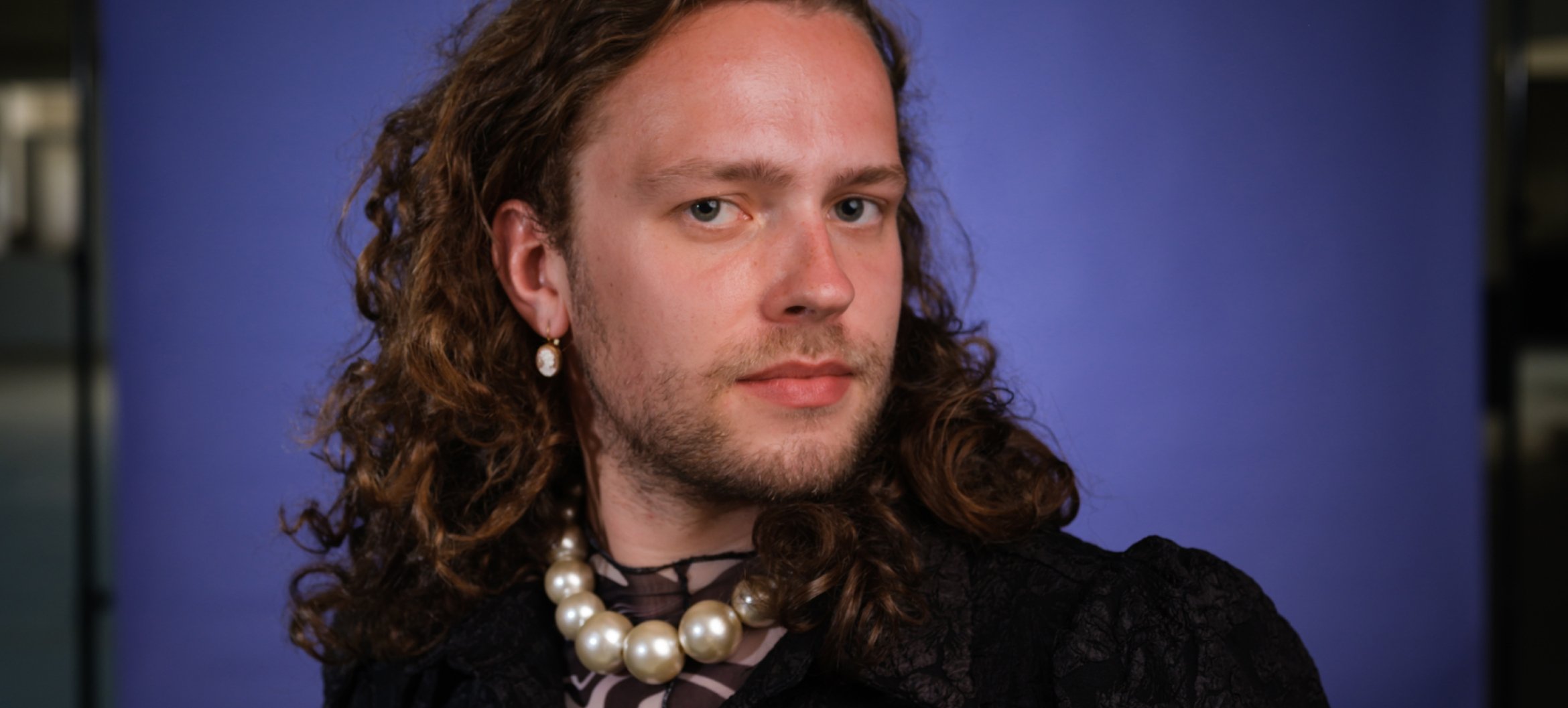 The 'transformative artivism' project in Belfast is part of the project-based education of the Theatre in Education course in Arnhem. Social transformation through the power of art; that's what the students in this project wanted to bring about as artist educators. Even if in his work, finals student Jesper Pouw is more concerned with the why than with the result. "The fact that you don't know the outcome of the work is precisely where its potential lies."
Artist educator
The module demonstrates that the Theatre in Education course is about much more than being a class teacher. Jesper: "They train you as a theatre maker, artist and educator in one. "In my eyes, as an artist you are a teacher and vice versa – at any rate, that's what I want to be. We are lucky to have a head of course who understands very clearly how theatre can be used as an educational tool. Not to mention all the lecturers who play a part in inspiring us here. Whether we are teaching a class, giving a theatre performance or being involved in a socio-cultural project."
"Identity goes beyond the binary."
The linking elements in Jesper's work and research are the narrative, the structures of stories, identity and fluidity. "I'm queer, so I was already on a journey of identity. I have different identities and it makes me a richer person that I can be all of them. It's a privilege of course, I'm very aware of that. I celebrate being different without being naïve. I couldn't talk to the young people in Belfast about queerness, but that activist layer is already part of my work just by being there. By asking them who else they could be, I wanted to broaden their identities. For me, identity goes beyond the binary – otherwise you are still thinking in boxes instead of imagining who we are allowed to be."
The fluidity of identity
For Jesper, this isn't the first time he has chosen a module with an activist tinge. The Compassion and Activism module represented a 'point of no return' in his studies. "We met artists and activists. I found it very powerful to discover how art and activism are connected and how you can communicate without violence. From that point, I was able to shape my artist educatorship. 'The good gay' is accepted in our country as long as you stay within the accepted limits. Which means there is always a kind of surprise when there is violence against queer, trans or gay people. It makes me angry, for me it is connected with other forms of oppression. But I don't want to have a fight with people about how to handle forms of identity we don't understand. In my work, I focus on celebrating the fluidity within that because it's really beautiful."
Travelling the world like a nomad
When he gets back from Belfast, it will nearly be time for Jesper's graduation performance. "But first I need to process my research. After that, I'm going to make a performance with three queer actors about gay rights activist Harvey Milk and his murderer Dan White. In it, I let the actors develop into fluid characters. I want to conduct a dialogue with young and old about the origins of queer history and where we want it to go from here." Jesper's dream is to work with activists, sociologists, teachers, writers, photographers and musicians. "In the future, I see myself travelling the world with a nomadic artists' collective. In those kinds of collaborations you make exciting connections. Apart from that, I want to understand how I can bring things together as an artist and educator."
More Jesper Pouw