Rich collection of the ArtEZ library available online
Fine Art

Design

Fashion

Creative Writing

Music

Dance

Theatre

Architecture and...

Education in Art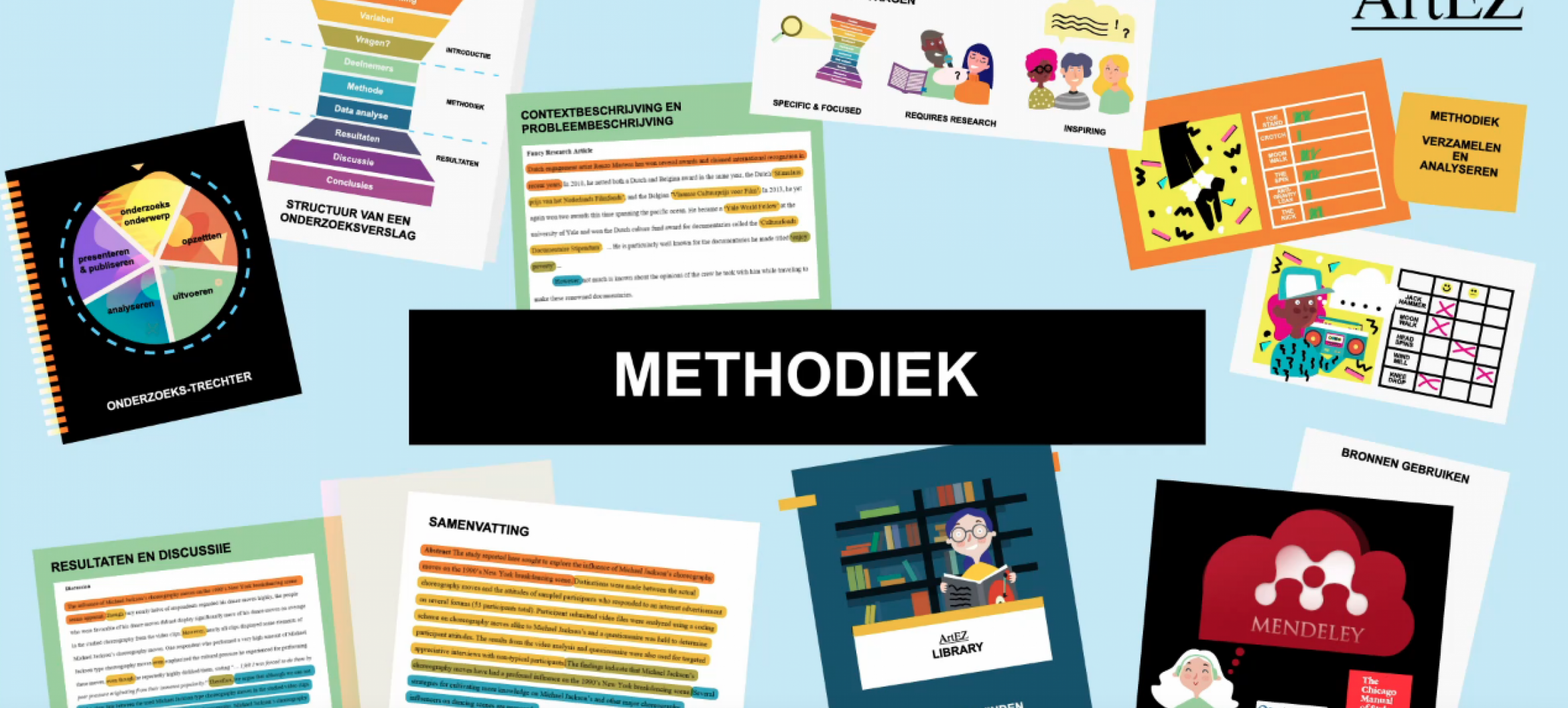 ArtEZ Library launches a new online environment which will offer anyone with an account (even) more convenience when it comes to finding text, images and music, reserving items and managing their loans status.
The website provides access to a huge collection of media that isn't available anywhere else, or else only upon payment.
Searching, reserving and renewing
The catalogue is accessible through the website. The search results are shown, after which they can be reserved directly. Members can renew the loan period of their materials from home.
Knowledge and skill
ArtEZ Library has a rich collection of reference works, professional journals and sheet music. The website also offers access to WorldCat where you can find, amongst other things, full text articles. Under the menu item Information skills you'll find animations that offer students and employees practical support by doing research.
Graphic Design Students
For the design of the website the library collaborated with the Graphic Design department in Arnhem, especially with students Floor Weijs and Shiyun Deng.