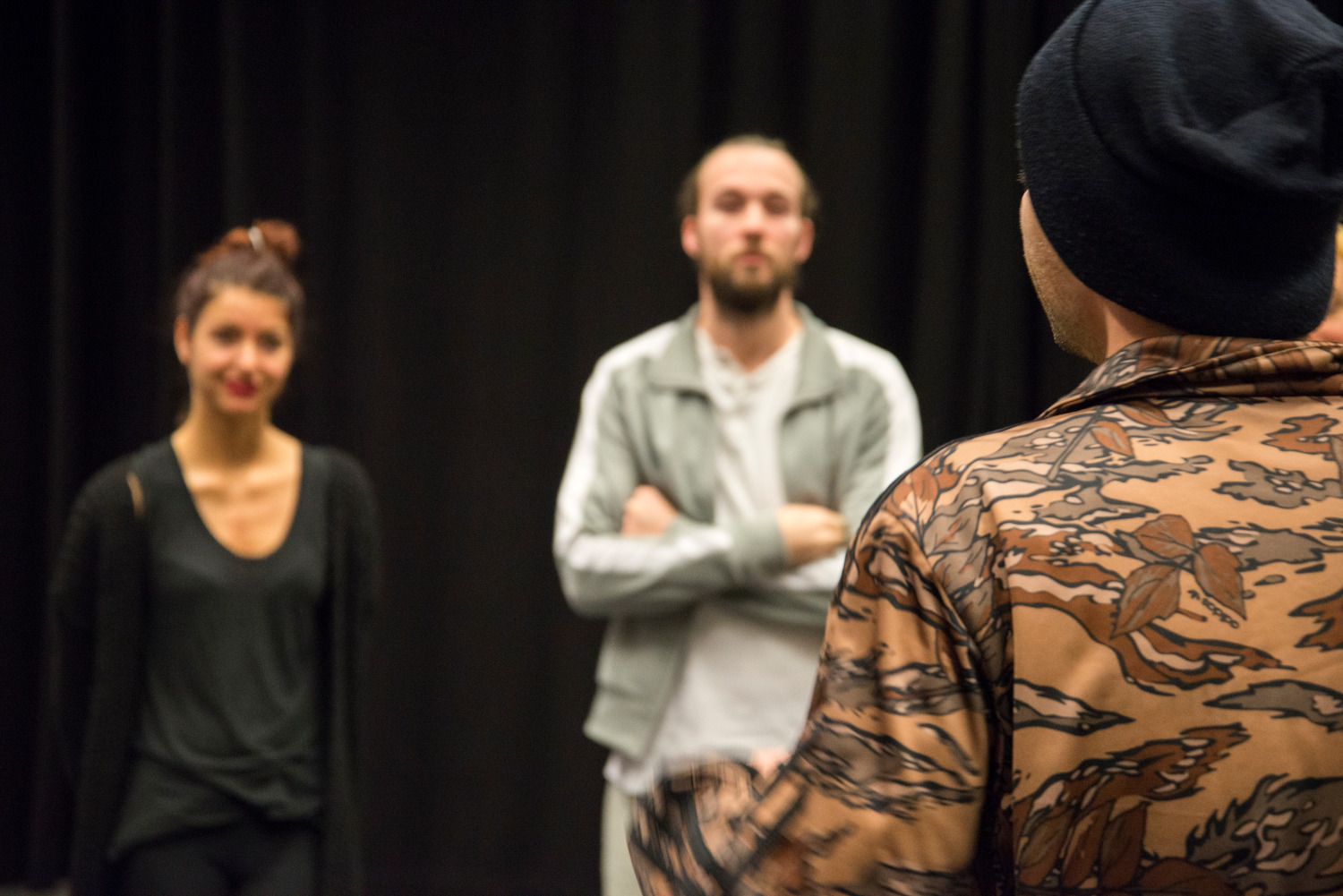 Admission requirements Theatre Practices
Valid Bachelors Degree, preferably in Theatre, Choreography or Dance and relevant research question;
Application Material: motivation letter, artistic portfolio, research plan, et caetera (see below)
Registration on Studielink (follow 'Apply' button, above or below)
Certain language requirements apply for this English-taught programme (see below)
Language requirements
You will need to demonstrate your language proficiency by handing in a certificate stating your level. The level for Theatre Practices is:
IELTS 6.0, TOEFL paper 550, - Computer 213, - Internet 79/80, TOEIC 670 or Cambridge CAE-C, before 1 September
Check exemptions and language courses.
Materials
Please send us the following materials, all written in English:
Research
A motivation letter which shows the importance of developing your practice further, your rationale for wanting to earn a Masters Degree, your affinity with the programme, your ability to sustain your practice and lead a largely independently self-steered programme
A clearly formulated Artistic Research Proposal, outlining and reflecting about research interests, ensuing question(s) and methods. (max 1200 words). Download Research Proposal Format
Portfolio
Links to your websites or weblogs
Links to online videos and photographs of your work — or DVD's sent by post
Two examples of your own writing (max 1000 words each). These can be essays, reviews, summaries, papers, et caetera.
References
Curriculum Vitae with previous education and working practices;
Two letters of recommendation from professionals in the field. (Please have these signed by the referee, scan them and digitally send them with the rest of the application)
Copy of diplomas, translated into English (to be added in Registration);
Copy of passport (to be added in Registration);
Proof of Proficiency in English (to be added in Registration);
Address
The complete application must be sent to Ulrike von Meier at: mtp@artez.nl.
Auditions
Applicants are accepted into the programme based on their qualifications, artistic portfolio and artistic research plans (questions, methods, and professional aims).
The admission procedure is designed in two steps (also called 'rounds'), where a selection committee — composed of internal staff and external advisors — engages with prospective applicants concerning their research questions, educational-professional perspectives, artistic methodologies and discursive references.
First Round
From all the applications accepted to the First Round - after screening the admission requirements of each - a number of applicants will be selected to advance to the Second Round, following a review of the Materials by a selection committee.
Second Round
In the Second Round, the selection committee will evaluate real-time assignments and conduct an interview based on submitted materials. This will take place in Arnhem and we recommend applicants to be physically present at the school, as the experience allows both parts to take time to meet. However, in case of constraints, it will also be available a second round audition via teleconference.
The Second Round Selection committee will make the final selection and the candidates will be notified on their admission status within two to three weeks.
Dates selection rounds
First round (application): before 2 February 2018
Second round: 22 / 23 March 2018 (on invitation)