The programme for the pre-Master's Interior Architecture (Corpo-real) has been developed for both professionals who seek development and bachelor students who want to prepare for a Master's course. You will discover how – within the Corpo-real theme – you can work from research towards design projects. In 12 weeks, on the basis of this programme, you will immerse yourself in the world of spatial research and design.
You will work together with a core tutor, and interact with guest tutors from the (international) professional field both within the discipline of Interior Architecture and related disciplines during the afternoon sessions together with the master students.
Text continues below image.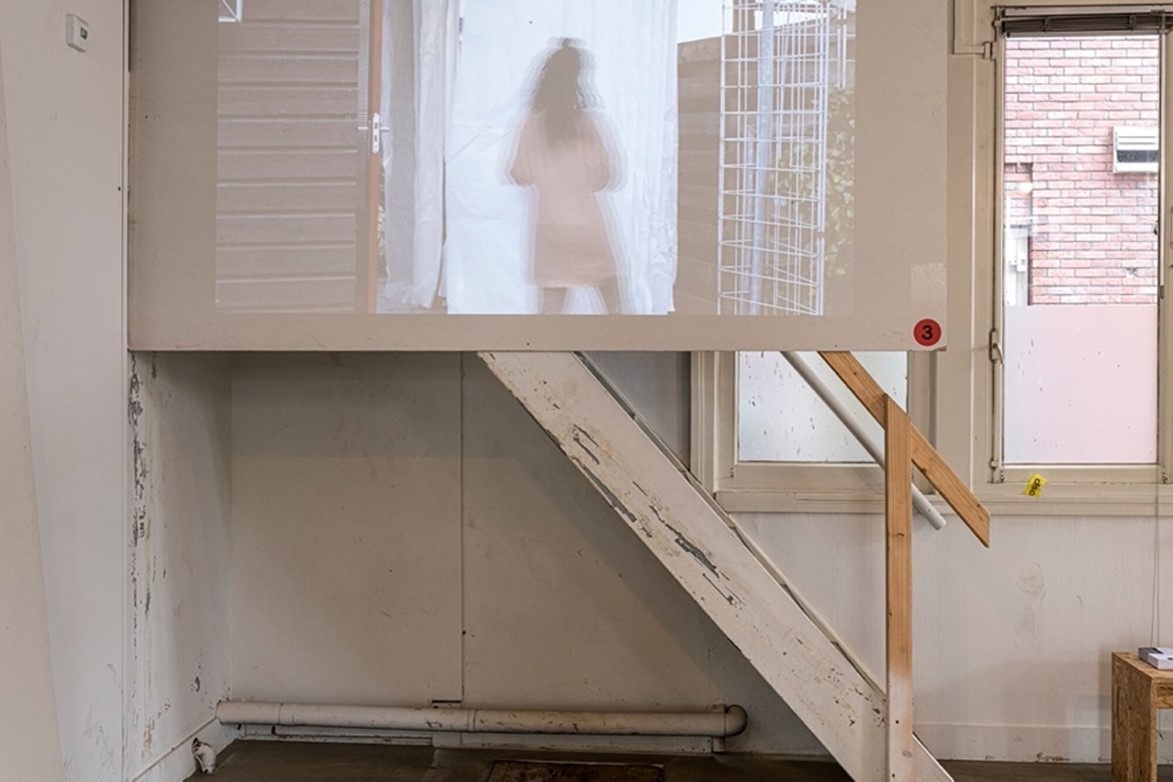 Room for individual development
Your individual development is central in the sessions with the tutor. You are working during this pre-master with the main focus on getting familiar with the world of research by making. By drawing, making models, designing, and documenting. A field trip is also part of the twelve-week programme. The programme adds to a deepening and enrichment of your knowledge and expertise.
Result
Documenting and reflecting on your work are an important aspect within this programme. These projects can be used for an admission interview for an Interior Architecture master's course. And for your individual development portfolio within your professional practice. After you have successfully finished all components of the pre-master course, you will receive a certificate with a description of the pre-master and personal feedback on your work.
Architecture doesn't only exist around us; it also emerges in our thoughts.
During the pre-master's, Aaltsje Venema will take you along in rethinking our environment. What we observe around us, what we feel around us, what we think of everything that surrounds us. You will explore this through various exercises, and develop your research focused on your individual theme. This can be done in different ways: by making models, sketching, drawings, reading theory or are you going to experiment on a real scale 1:1?
About Aaltsje, tutor pre-Master's Interior Architecture
In her work, Aaltsje searches for invisible connections that are made in the human mind. Currently she has her own business in which she collaborates with various interior architecture studios. She combines these practices with teaching interior architecture at the bachelor programme ArtEZ. Aaltsje graduated from the Master Interior Architecture in 2016 with her research of the Fragmented House where she studied the 'architecture in our minds'.