Examples of major projects:
Project week non-Western music
The departments Jazz & Pop, Classical Music and Music in Education in Zwolle jointly organize a project week around non-Western music. A week of workshops, masterclasses and concerts.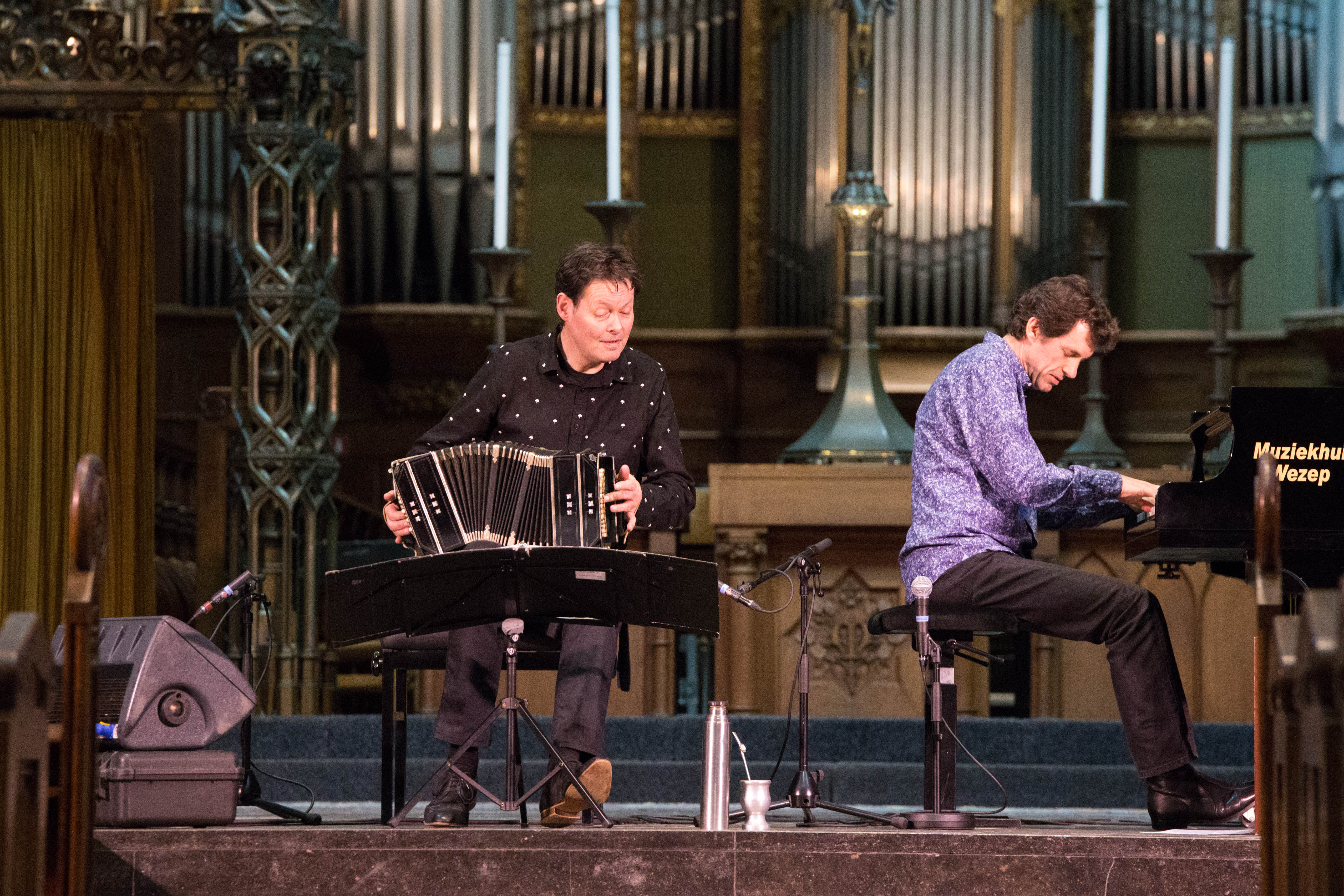 ArtEZ Symphony Orchestra 'De Smaakmakers'
For the first time in years, Classical Music recently organised a large-scale symphonic orchestra project. In 2017, the theme chosen was Spanish-oriented music, prompted by the large number of Spanish students studying in Zwolle. Their influence on the performance of the pieces was clearly audible.
Under the title 'De Smaakmakers van morgen' ('The sounds of tomorrow'), the 65 musicians and conductor Joost Smeets rehearsed and lived together 24 hours a day for five days at the Landes Musikakademie in Heek Nienborg (Germany), in order to study the spirited music of Manuel De Falla (Noches en los jardines de España and El Sombrero de tres Picos) and Nicolai Rimsky Korsakov (Capriccio Espagnol). Following a week's hard work, the Symphony Orchestra performed three concerts.
La Folía
Classical Music students got their teeth into the biggest musical hype in history: La Folía. Originating in the Americas, La Folía found its way to Europe thanks to Columbus, where it led to such frenzied dances that the Pope sought to prohibit it. How does a hype work these days? Is there a contemporary Folía? How far can a craze go? Inspired by the incredible influence which La Folía had on various styles of music, the students delivered a musical performance at different locations in partnership with Kameroperahuis.
Rehearsal for the project La Folía.
The Choir Class
All first and second-year students of the Music in Education programme and Classical Music will sing in a choir class. There are two projects each year (1 classical music and 1 pop/jazz) with a different theme each time, the conductor for which may vary. The project is concluded with a public concert at an external location. Instrumentalists will also play during the concerts in an accompanying or solo role. In recent years, high-profile programmes were designed.
The Concert of their life
This involves preparing a musical concert for a resident of the care institute Driezorg: the concert of their life! That was the assignment during the project week and it was implemented in October 2014 in partnership with the Kameroperahuis. Senior citizens from three Driezorg locations were the recipients of a mini-opera performance, based on special moments of their own musical memories. Each concert was designed in close consultation with the resident.