Breaking down stereotypes with your debut single
"Do I have a sign on my forehead saying 'look at her!'? Maybe it's my short hair". That's how Babs' latest track Wie Was Ik Wel (Who I Really Am) begins.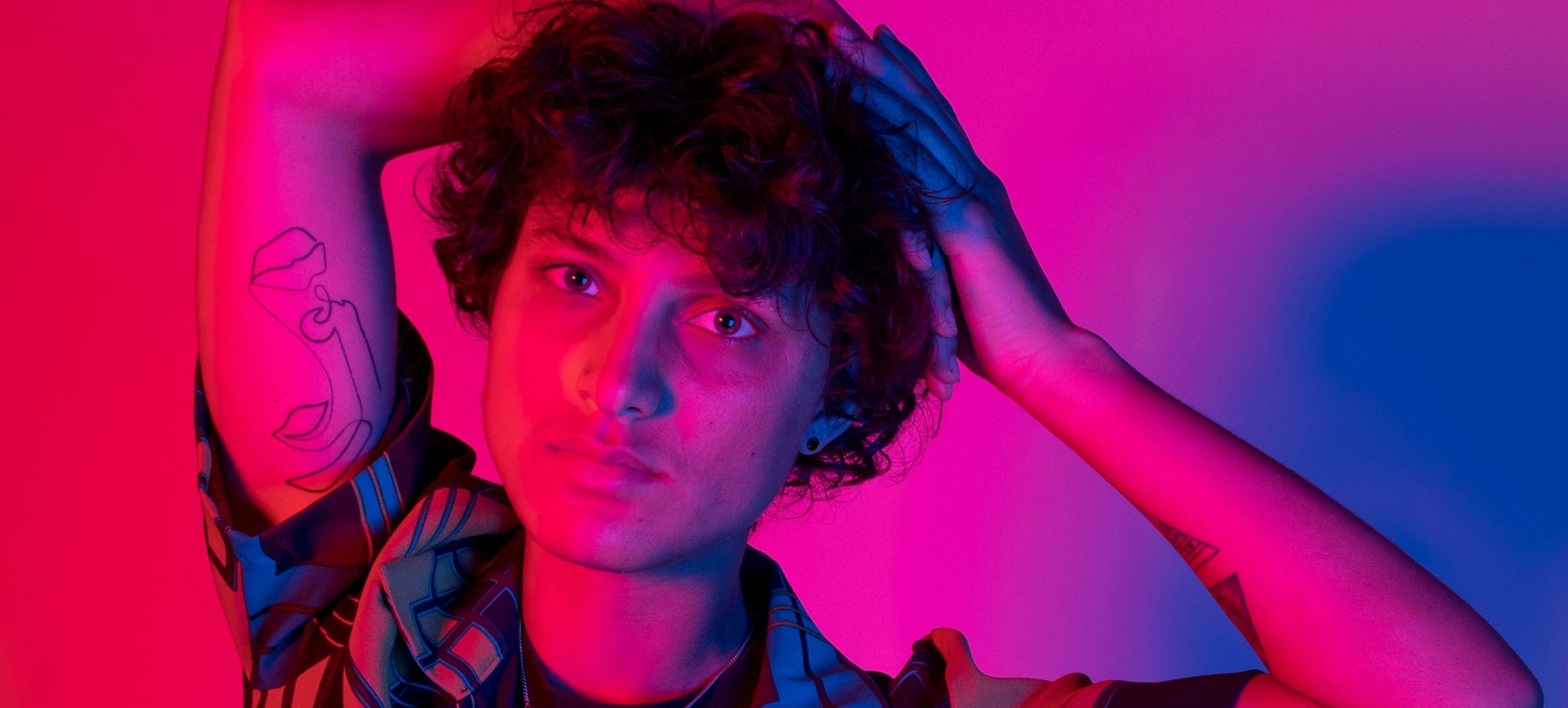 Babs, producing artist and MediaMusic student, started 2021 by releasing her debut single and video - recorded at ArtEZ - about gender and sexuality stereotyping. "When I go out, people sometimes come up to me and say things like, "Hey, you've got short hair, I bet you fancy girls". I think it's wrong to make these kinds of assumptions. So I wrote a song about it."
"The production started with the drums. They sounded cool. I felt I had to use that edgy undertone. It conjured a sense of rebelliousness. Eventually it turned into a track in which I express my frustration around stereotyping and stand up for myself. It was a very natural creative process, because the subject is close to my heart. I wrote the lyrics within half an hour and a day later the track was finished."
"The response to my track had been great, people like it! I'm pleased about that because obviously the single tells quite a personal story. That kind of stereotype had bothered me for a long time, so it's great to see that the story and the message behind the music resonates with people. That's exactly what I wanted. So as far as I'm concerned, I definitely succeeded in my mission for this song." 3voor12 has also written about Babs.
Why sound man?
"There's a stubborn stereotype that makes people assume MediaMusic is a guy thing. If I say I do the mixing myself and people respond that I should find a good sound man, I find that denigrating. What's more, why sound man? I don't think there's any need to specify a gender. I'd say 'sound person'. I really feel it's my mission to create more awareness about this."
One minute nobody knows you and a week later everyone has heard your music. That's so amazing.
During the course
"I'm now in my third year of MediaMusic. To start with, I didn't know much about production. I'm the only woman in a class with around 20 men, some of whom have been producing for years. When I started I felt like I had a handicap, whereas that isn't necessarily the case. I may have had less experience, but ultimately everyone has different talents.
At the start of the course, they throw an awful lot at you. In my case that was necessary, it meant I could nail the basics. It also engenders in you a certain desire to learn more specific things. I wanted to focus on the technical aspect of production. The lecturers were very open to helping me with my own, individual learning objectives.
On MediaMusic you choose between four profiles: Composer for Film, Games & Media, Producer for Bands, Artists & Media, Electronic Artist & Producer and Songwriter & Producer.
I chose Producer for Bands & Artists."
In music, I can express my emotions. When I am making music, I feel really happy. It's so great if you can completely get into that flow.
Babs as a role model
It took me two years before I knew what I wanted to make. Whilst learning all kinds of things on your course, you also go through a personal development. With my act 'Babs', I hope to be able to be a role model, so that young women can say 'this is a great subject to do and apparently it's not necessarily a guy thing! Babs is doing it, so I'm going do it too'.
Booster Festival
On 10 April, Babs will be on the bill at the eighth edition of the Booster Festival: the showcase festival for upcoming talent from the east of the Netherlands.
Follow Babs