SPOTTED: School of Acting student Merel Pauw tells who Elmer really is
Spotted in Trouw: In the world of Dutch hip-hop and theatre, School of Acting graduate Merel Pauw is better known as Elmer. She talks about her performances and who Elmer really is in a beautiful interview with Trouw.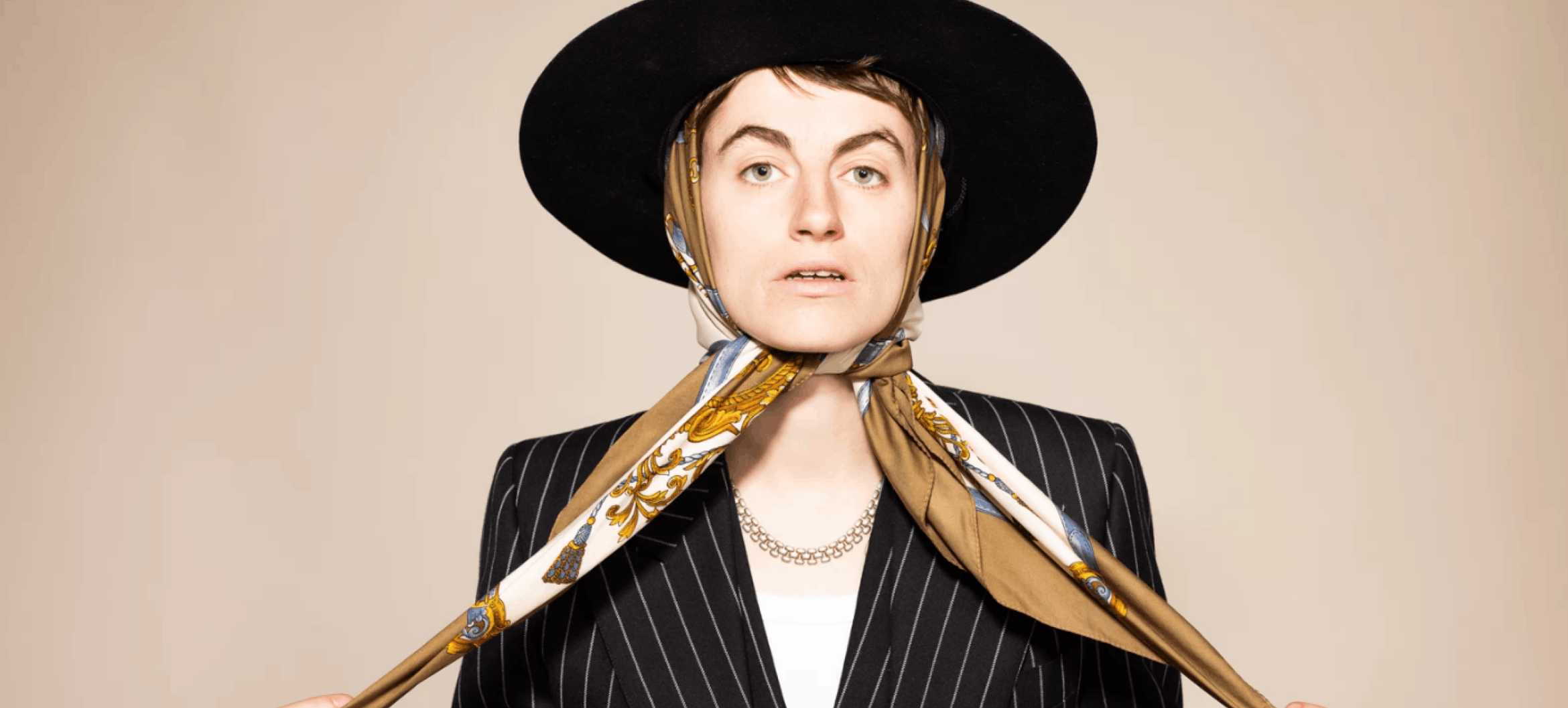 Hiphop and theatre
Elmer emerged in 2021 within DIEHELEDING, the hiphop theatre collective she founded with fellow students from the School of Acting in Arnhem. In December 2021, she released her first solo single Je Vader, an absurdist revenge track. As the coarse-bearded and mustachioed rapper Elmer, she causes confusion and questions about gender identity. This week, she releases her new EP "ELMERS", followed by a sold-out club tour.
But who is Elmer anyway? In an interview with Trouw, Elmer reveals how her alter ego makes her the most vulnerable and sincere version of herself, and why she pushes the boundaries of gender identity and theatricality within the hiphop scene. Her performances and music evoke both loving reactions and fierce criticism, which is exactly what she wants - to challenge the status quo and raise questions about how we see gender and identity. Elmer is not just an artist, she is a provocateur who makes the hip-hop world waver and think.
Elmer is the context in which I make music and am on stage. I don't play Elmer, Elmer is a magnified version of Merel. The audience makes me Elmer by the context in which they see me."
DIEHELEDING
The six members of the collective DIEHELEDING passionately occupied their position in the field of work as early as during their training. DIEHELEDING performs at venues throughout the Netherlands, from De Parade and Karavaan to DOX and Festival Tweetakt. Nick, one of the members, talks about the collective, the School of Acting and the working field.
School of Acting
At the ArtEZ School of Acting, you will be trained to become an independent actor for theatre, film and television. The focus is on the craft of acting and creating. There is also a strong focus on reflection, and on research into your own artistry. Even while on the acting course, you will be at the heart of professional practice. You will be taught by professional actors and directors and work with directors and creators from the field.