DIEHELEDING: taking over the field
The theatre collective DIEHELEDING was founded in the second year at the School of Acting. The six members of the collective passionately occupied their position in the field of work as early as during their training. DIEHELEDING performs at venues throughout the Netherlands, from De Parade and Karavaan to DOX and Festival Tweetakt. Nick, one of the members, talks about the collective, the School of Acting and the working field.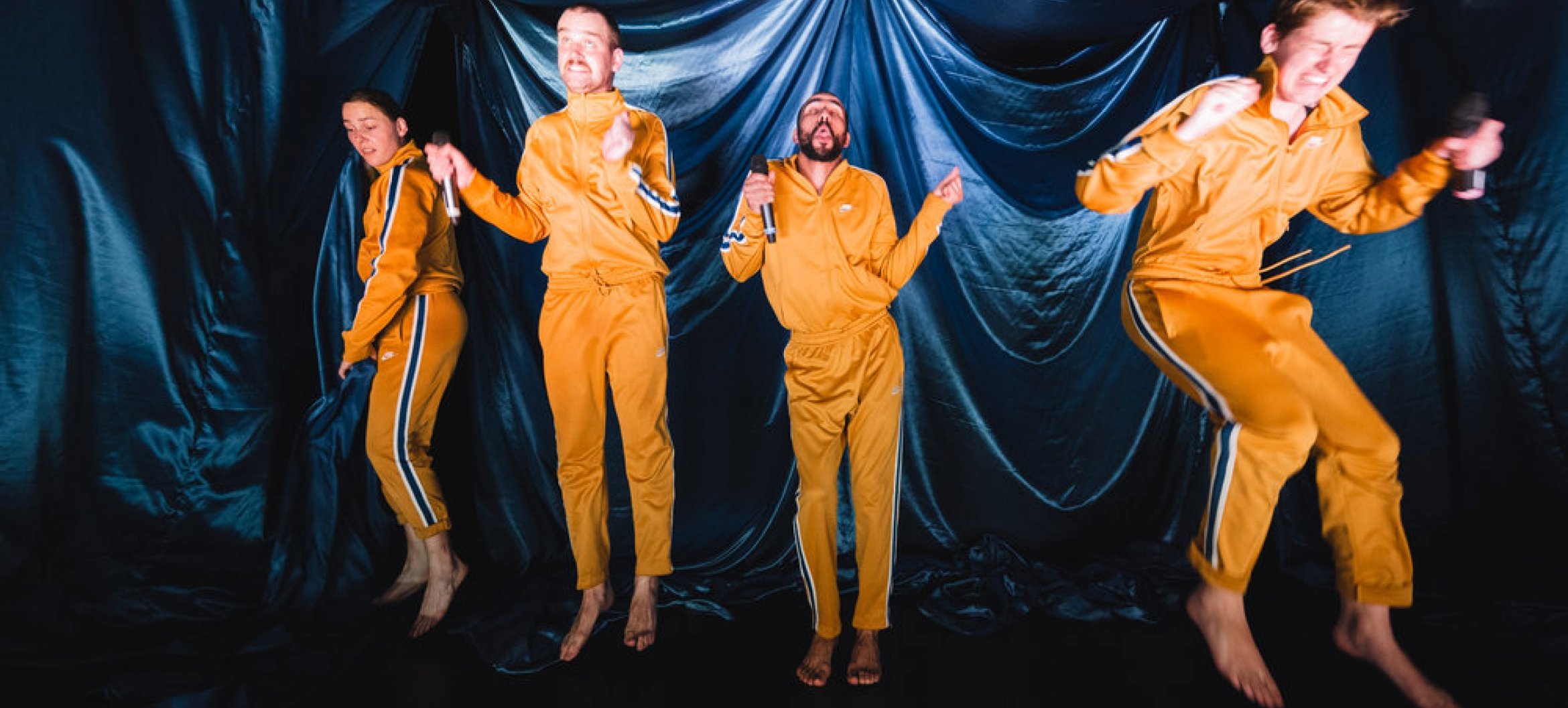 The DIEHELEDING collective consists of six people, five of whom are School of Acting students: Steven Ivo, Annebel Overbeeke, Nick Livramento Silva, Dalorim Wartes and Merel Pauw, and one director and co-creator: Jip Vuik.
How it started
Nick: 'DIEHELEDING came about in 2016 during my time at the School of Acting, where you talk a lot about the job and your own development. What you want from the job is essential. This created the space to give our love of rap and hip-hop a place.
We were given an introductory project in our third year where we could make what we wanted to make in group form. What tied our group together was the affinity for hip-hop. There were directors with whom we could speed-date. That is how I met Jip Vuik, who is now also a member of DIEHELEDING. He brought our ideas together better than we could have done ourselves.
Performing rapping became our format. It caught on: our very first performance LIL' ARIAL BLACK was even allowed to play at De Parade. In 2018, we created a graduation performance: Fox Populi. We also played a shortened version of that at De Parade.'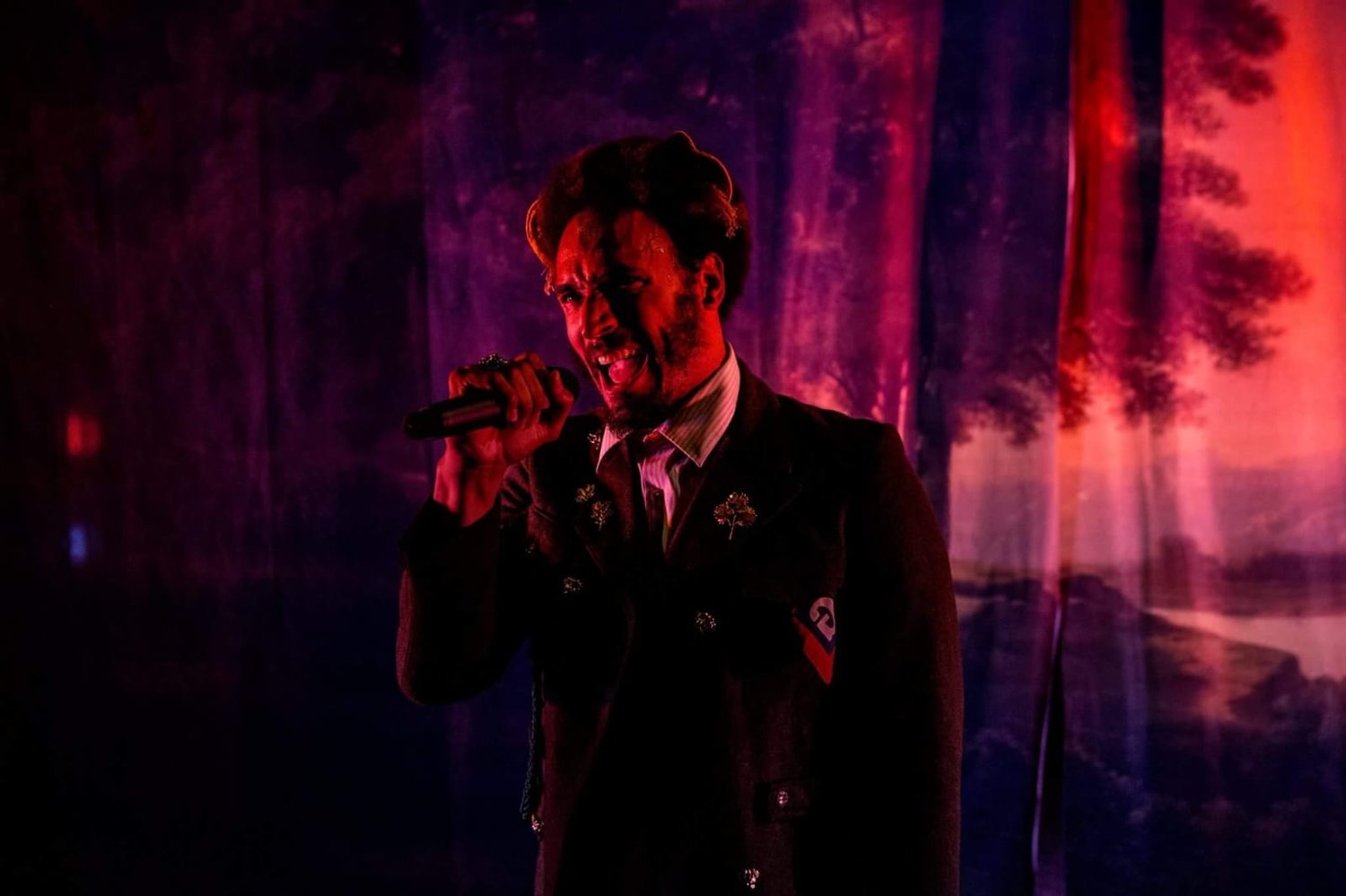 Entering the work field with a mission
So: while studying at the School of Acting, DIEHELEDING created performances that already caught on in the work field. 'It was great to make this from our own fascination', says Nick. 'Our mission was to make theatre for everyone – inclusive. After graduation, we contacted DOX and Theater Utrecht. We have also been able to develop ourselves further there in the past two years and have created many performances. We have done a great many things and our agenda is fully booked.
Our new location performance Dashboard has premiered. Dashboard is about loneliness in the city. The visitor gets in a taxi, gets a monologue performed by someone and our music plays on the car radio.'
Trailer | Dashboard - Theater Utrecht, DOX & DIEHELEDING from Theater Utrecht on Vimeo.
'We have done so much. Now, years later, we are repositioning ourselves. We rap and use popular music styles. With this we look at how we relate to the theater field.' And it shows, in the new performance about Tupac Shakur, for which DIEHELEDING recently won DNA Next's incentive prize.
Educatie
'Education has become an important aspect of our work. Our group has an affinity for teaching. With DIEHELEDING we do projects at the School of Acting and Musical Theatre and create performances. We share our self-discovered form of theatre with people, so that others learn their own way of performing as well.
Other things I am working on are: I play a lot of sports, write my own rap songs, I'm on the graduation committee of ArtEZ and I do training acting. It's so much fun to be in the community like this and learn about other fields.'
About the course
'I already had quite a bit of prior training: secondary vocational education, two years of DOX and even a year of Drama School in Maastricht. At the School of Acting in Arnhem I discovered that the process of discovering what suits you begins with yourself. Starting from yourself is essential. That helped me a lot. That transcends the acting profession. At the same time you learn a craft, like a baker learning to bake bread. That combination makes me feel like I have had the best education that exists in the Netherlands.'
Follow DIEHELEDING
DIEHELEDING combines theatre and rap and links rap to (classical) stories. They write their own lyrics and produce their own music. The collective creates performances for everyone through its personal approach to themes and old stories, always with one foot in (theatre) history and the other in contemporary (music) culture.