State Secretary Gunay Uslu visits ArtEZ
State Secretary for Culture and Media, Gunay Uslu, visited ArtEZ in Arnhem during her art and culture working visit. Arnhem's alderman for culture, Cathelijne Bouwkamp, was also present. Uslu spoke intensively with students on the morning of 19 December during her visit. Her day was dedicated to education, talent development and cultural companies.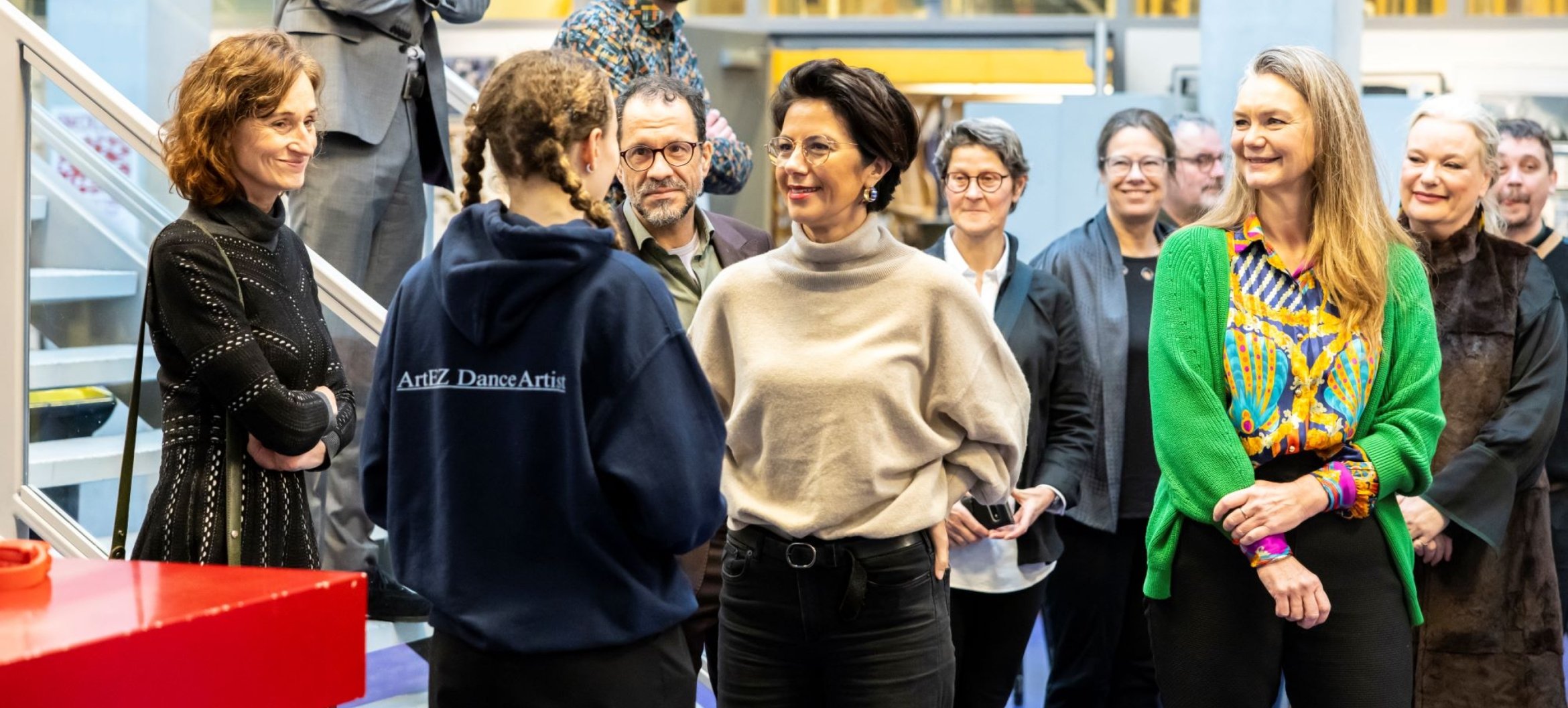 The morning started with the Executive Board which, together with lecturer Artur Jaschke, talked to the state secretary and the alderman. The topics included how ArtEZ offers a home to the makers of the future and about its positioning in the cities. President of the Executive Board Marjolijn Brussaard called ArtEZ 'the talent hub of the East'. Brussaard: "ArtEZ has a central position in the cities with regard to art and culture."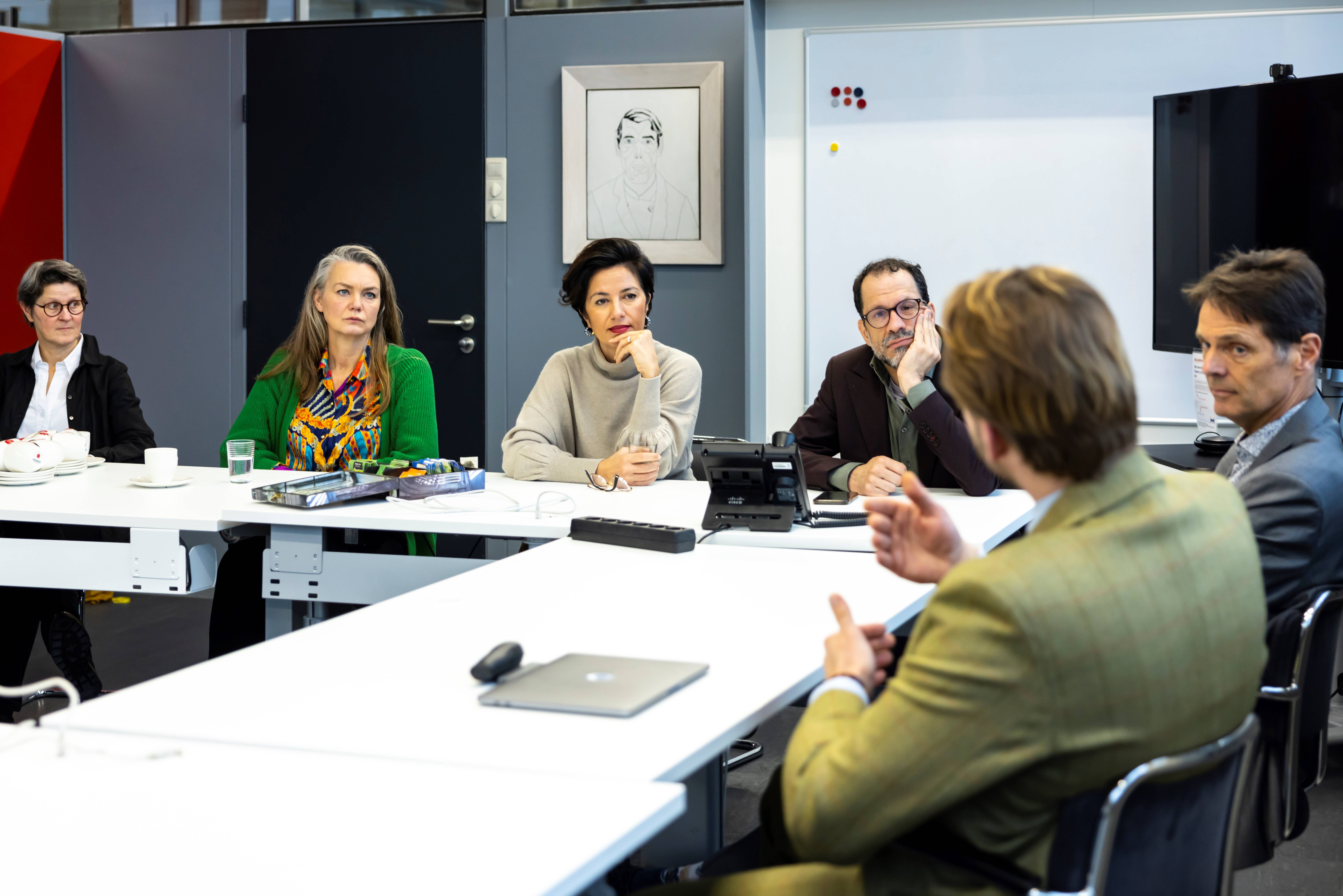 The ArtEZ Academy of Theatre & Dance  was particularly well highlighted during the visit. School of Acting student Sayo Cadmus led the state secretary around the academy. During the tour, Uslu and Bouwkamp were shown a dance solo by Dance Artist student Pia Mačerol. The state secretary also stopped to have a chat with Noa Vlijtig, Dance Artist student.
Genuine interest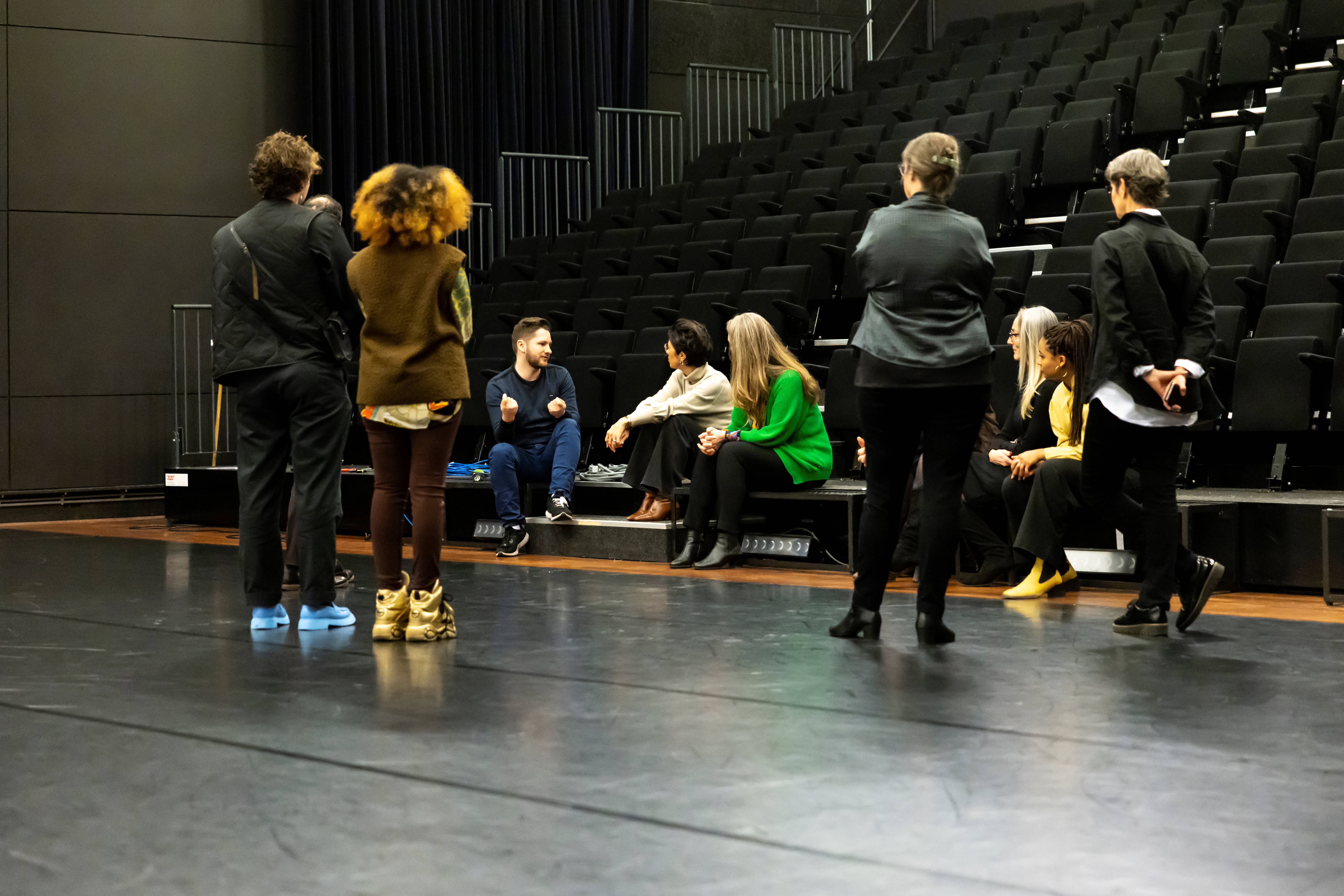 Sayo Cadmus led the secretary of state to one of the theatre halls where Dance in Education student Ferdinand Baron von Maydell greeted her. He explained that this is his final year at the course and that he has only been non-injured for two months in the past few years. Despite his injury, he can finish his studies using technology. Uslu was so interested in the student and his story that the schedule got a bit drawn out.
The state secretary showed genuine interest in each student and asked several questions. Not only with Cadmus, Mačerol, Diligent and Baron von Maydell, but also with Theatre in Education (Arnhem) student Saron Tesfahuney and alumnus Jesper Pouw who took her to the new quiet room. They talked about the usefulness of the space and their experiences in their studies. Uslu asked them about their dreams after studies and what they want to change with their arts.
It was a morning full of inspiration and conversations about the importance of arts and culture and education.