SPOTTED: Students join forces against climate change in the Honours Lab
Properly weaponizing students against the global warming. That's the goal of RE:PLACE, a track of the Honours Lab in which students from the Radboud University and from art school ArtEZ develop new learning environments focusing on sustainability. Vox, the independent magazine of Radboud University, wrote an inspiring article about RE:PLACE.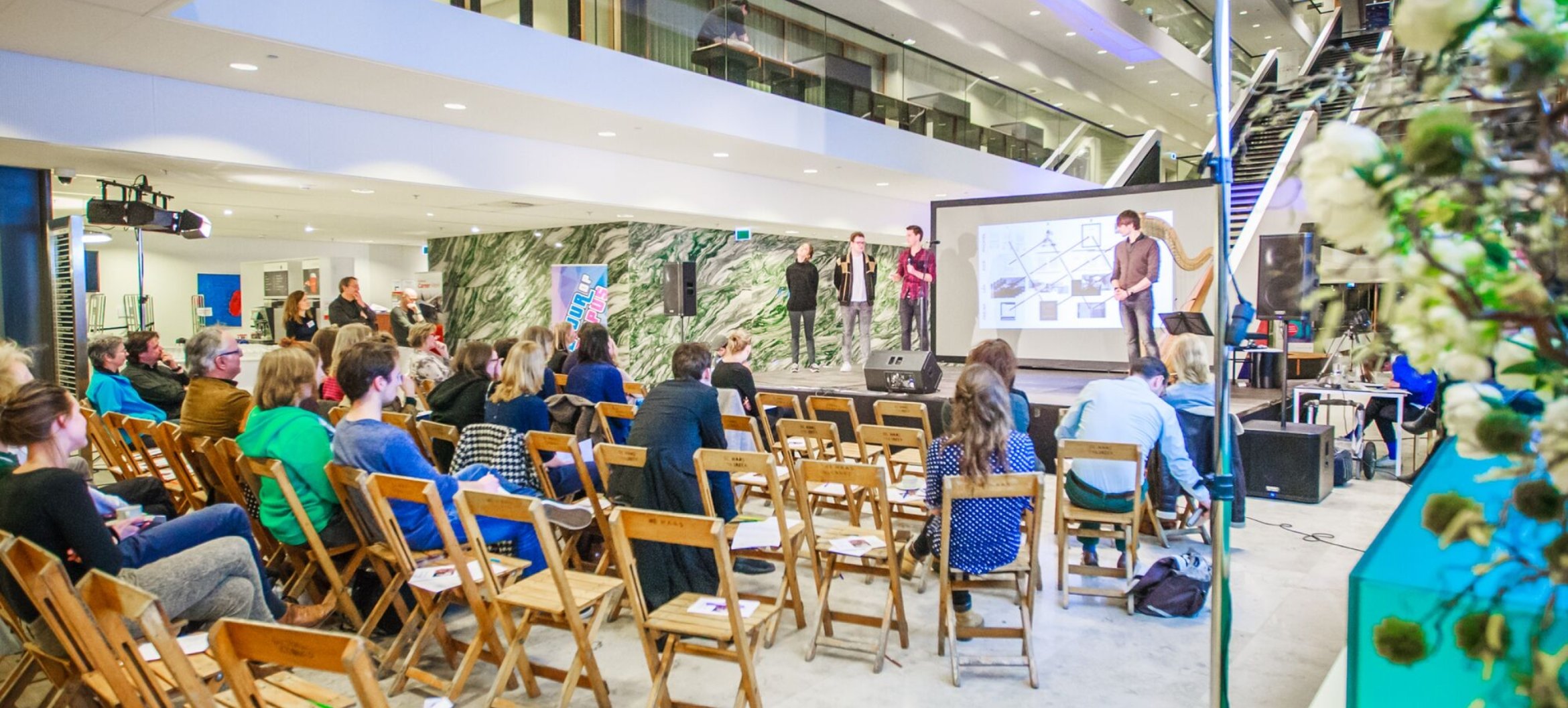 In the article, several students who participate in RE:PLACE are interviewed. One of them is Karolina Wargin, who is a Master's student at ArtEZ. The climate crisis was an important reason for Wargin to take part in the honours lab. She was born in Poland but moved to Italy when she was eleven. One-and-a-half years ago, she came to the Netherlands for the master Artist Educator at ArtEz. Karoline: "That's how I ended up at RE:PLACE. I wanted to be more actively and politically involved with climate changes by working together with other people."
Want to join the Honours Lab?
In the Honours Lab, students from within and outside ArtEZ can improve and hone their research skills. Throughout the year, the Honours Lab offers various tracks that you can follow in addition to your regular study programme. These are diverse, in-depth courses in which you will engage with current theories, practices and forms of research.
Would you like to read more about the Honours Lab or participate? You can! On the website of the Honours Lab you will find examples of tracks you can follow in the Honours Lab, of which RE:PLACE is one. Here you will also find more information about registration, credits and student experiences.
Visit the website of Honours Lab
This article originally appeared in Vox, and was written by Kathelijne Tijms. The original article is freely available, and can be read on the website of Vox. Click here to read the full article on Vox .