SPOTTED: La Kaandorp present at ArtEZ's Kaandorp Cantate
Paying tribute to Brigitte Kaandorp: this musical honor is given to the students of the Jazz & Pop course of the ArtEZ Academy of Music in Zwolle. The fact that Kaandorp herself was present at the rehearsals and the premiere makes it extra special for the students. Kaandorp behind the scenes: "I've cried three times already. It's very, very good. Very nice harmony, beautiful voices, and it's funny as well!"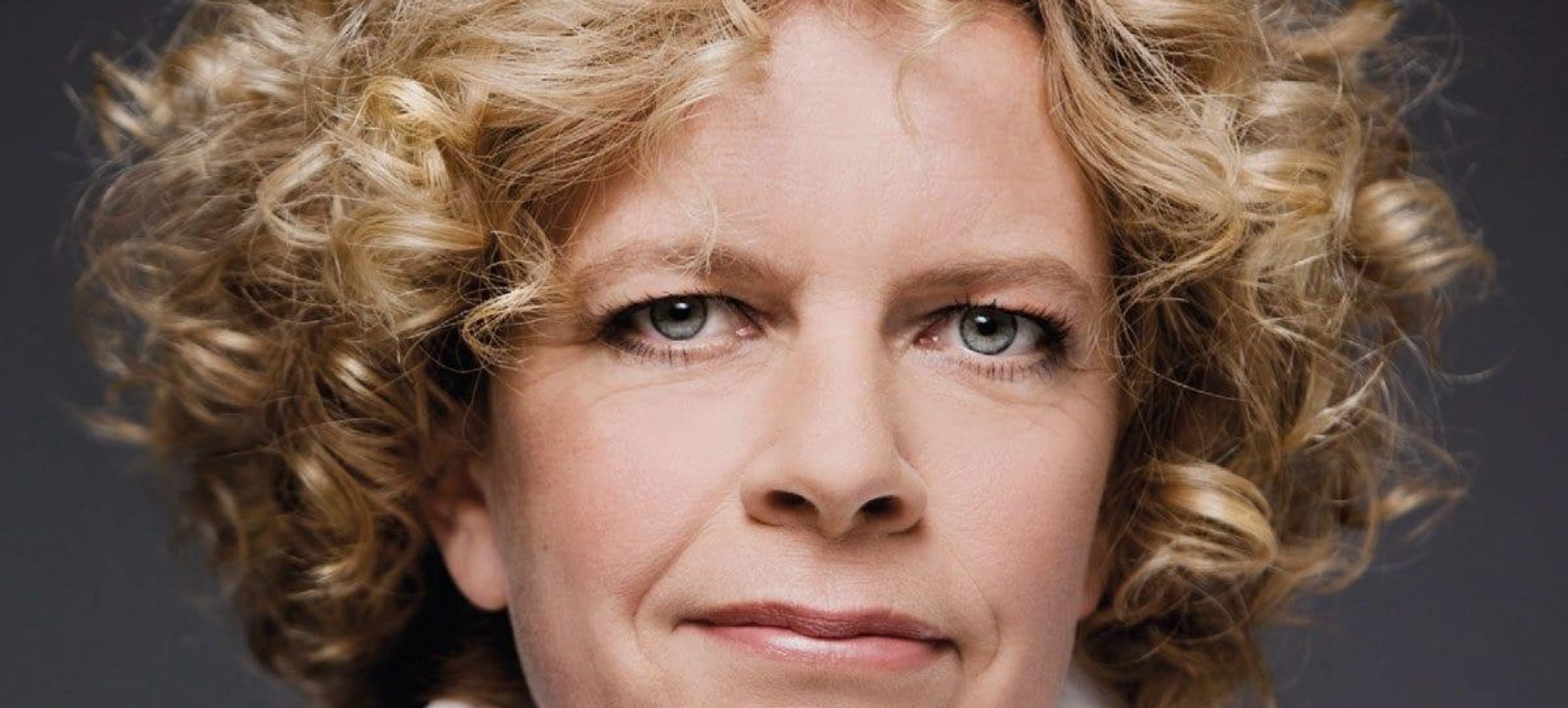 ArtEZ op de planken
The production is part of the project ArtEZ op de planken (ArtEZ on stage). For several years now, students of the ArtEZ Academy of Music in Zwolle have been paying tribute to lyricists, composers and artists from Dutch cabaret, theater and music history. With this program, the students tour for a week along various theaters in the Netherlands. This academic year a tribute is paid to Brigitte Kaandorp. The students do so with their own interpretations and close-harmony arrangements made by Jan Wichert Bunschoten. The direction is in the hands of Louis van Beek. On May 16 the try-out took place. The show runs through May 21.
SBS Shownieuws
The television program SBS Shownieuws was present at the premiere and broadcast a short item about it. In it, Brigitte Kaandorp said, "I think they hold back very nicely. Usually people start interpreting very 'busy', but they are singing pretty sec forward. Very beautiful, very pure." You can watch the item here or by clicking on the image below.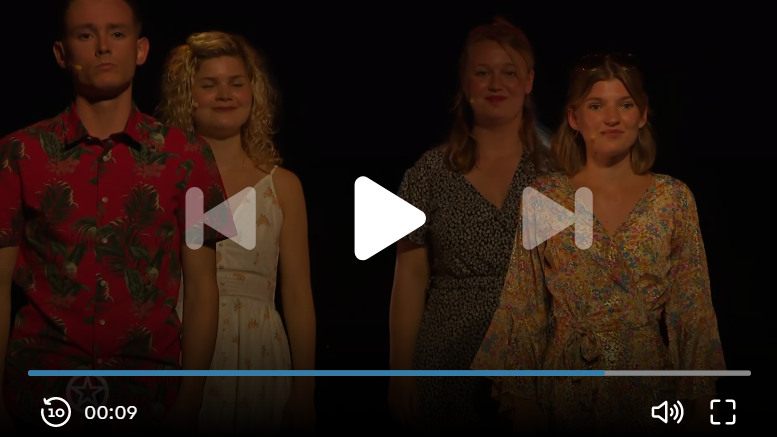 Tickets
Tickets for the upcoming shows can be purchased at the links below:
More info?