Extraordinary opportunity for master's students in research of music therapy for Korsakoff-patients
A new partnership between ArtEZ and Domus Nostra in The Hague enables Music Therapy master's students to study the effects of music therapy on Korsakoff patients in a real life environment. Domus Nostra is a small nursing home, part of Saffier, housing 84 Korsakoff patients. The purpose of the student's research is to improving the quality of the patient's lives.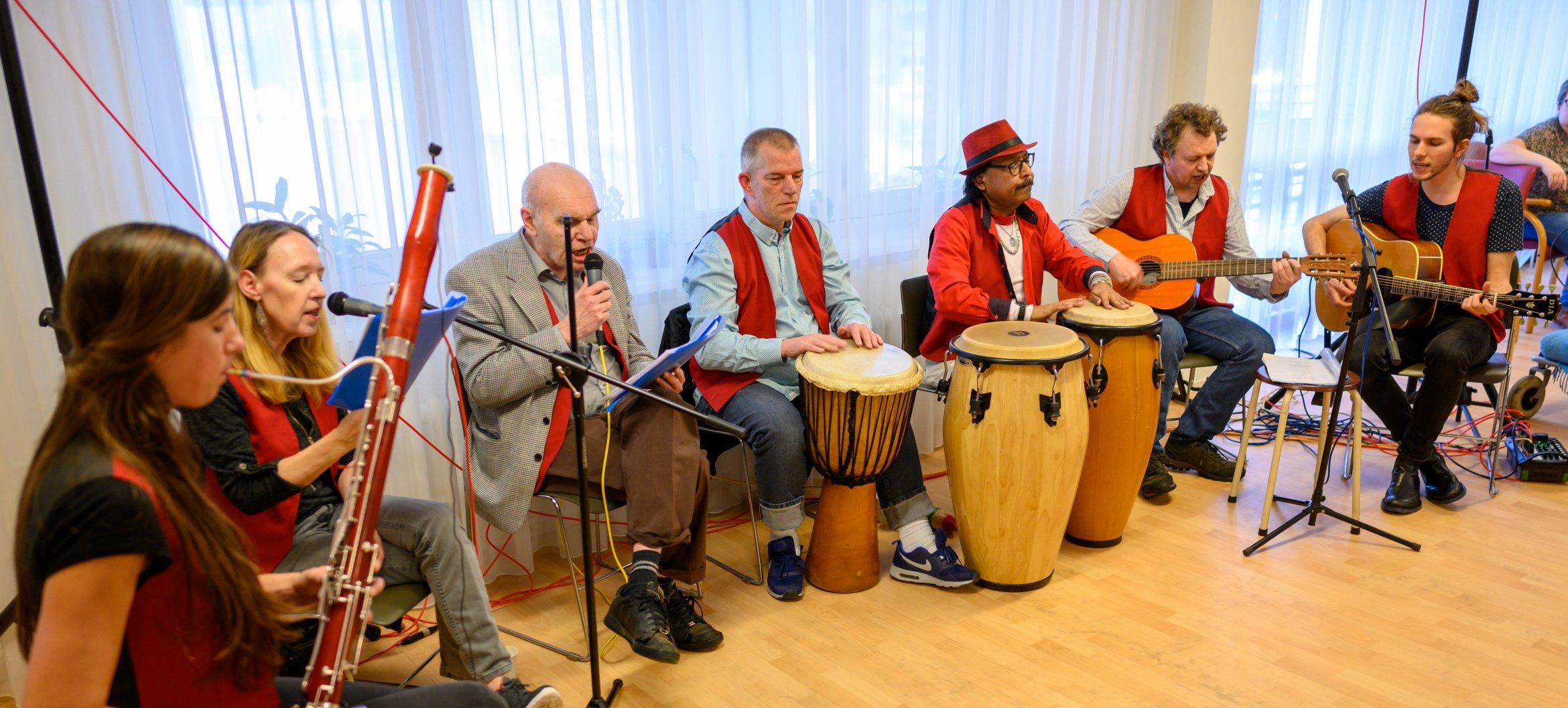 Korsakoff syndrome
Korsakoff syndrome is most often related to alcohol, but what is it exactly? In Korsakoff patients, their brain damage is caused by a deficiency of vitamin B1. That deficiency is caused by a poor diet. The combination of drinking a lot and not eating very much, causes brain damage, leading to memory loss.
Research in a real life environment
The Master of Music Therapy Master's programme at ArtEZ aims to admit three to five students per academic year, who will focus on studying the effects of music therapy for people with Korsakoff Syndrome. This collaboration creates new research opportunities for Music Theraoy Master's students at ArtEZ. From September 2022 onwards, they can pursue an embedded research study, where they work on their research inside the LTCF Domus Nostra facilities. By doing so, they can develop their research and social skills and get practical experience on work directly with the Korsakoff patients, Domus Nostra staff, researchers and the family members of the patients.
Memorandum of Understanding
This new collaboration stems from a prior Memorandum of Understanding. On November 30th in 2011, Dr. Artur Jaschke from the Professorship Music Based Therapies and Interventions of ArtEZ University of the Arts and Annemiek Overboom, Chair of the Board of Directors from "Saffiergroep", signed a declaration of intent, marking the start of a strategic partnership to help to improve cognitive skills and enhance memory for patients with the Korsakoff syndrome. By signing the Memorandum of Understanding, both parties comitted to aiming to promote and enhance the cooperation between the two institutions and to develop academic and clinical exchange and community/society-based activities between their departments.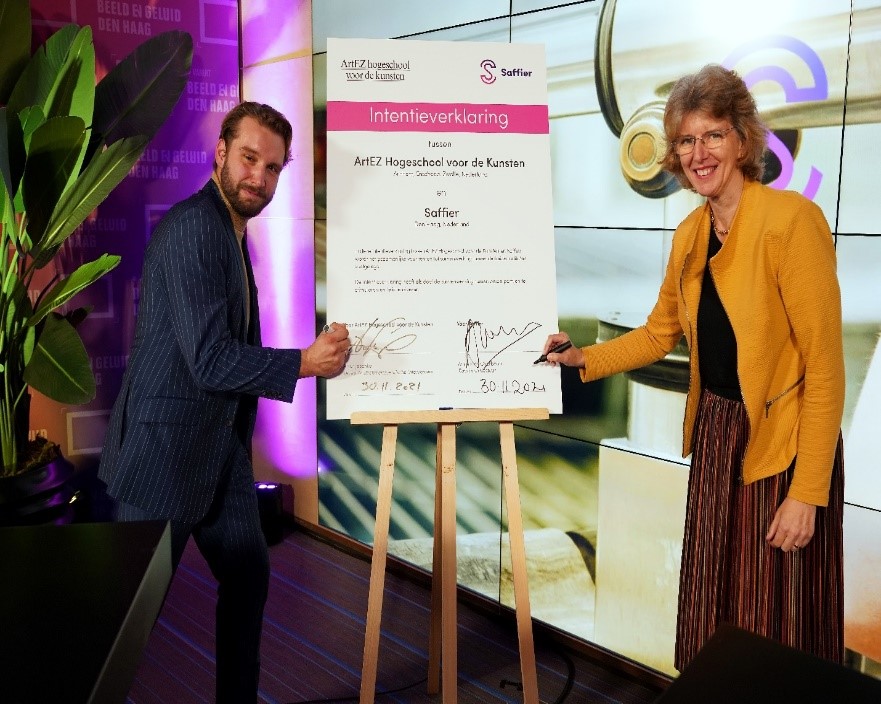 Purpose and track
The purpose of the residential track is two-fold. First of all, students will work as a team with patients with the Korsakoff Syndrom, aiming to improving their memory and cognitive skills. The second objective is to prepare a plan to reach out the residential community in the Hague, to help to reconnect the patients to social and cultural activities in the city.
It is known that music therapy has the potential to be beneficial for patients with Korsakoff on improving their cognitive skills and enhancing their memory. However, there is still little knowledge on how music therapy may contribute to improving the quality of life of patients with Korsakoff, or reducing the impairments they suffer. Evidence Based Research is therefore needed. This is exactly what ArtEZ' students will focus on. In the process they will be supervised by senior researcher Dr. Monique van Bruggen-Rufi, who holds a PhD in music therapy and who is the linking pin between Saffier and ArtEZ. She is employed by Saffier Domus Nostra and has many years of experience as a music therapist with the Korsakoff population.
Interested?
Do you want to discover more? In this story, Monique van Bruggen-Rufi from ArtEZ and Farid Benkmil from Domus Nostra talk about Korsakoff, the therapy, writing songs and amazement.
Are you, as a (current or prospective) master's student in Music Therapy, interested in doing research at Domus Nostra yourself? Then please contact Monique van Bruggen-Rufi. You can find more information about Korsakoff and music therapy in this article for the Tijdschrift voor Vaktherapie and this article for the journal Addiction Research.